All Posts Tagged With: "cat-eye"
We wanted to let you know about a giveaway Lancôme is running on the Lancôme Facebook page. Anyone who becomes a fan between now, March 31st, 2010, and Friday night (April 2nd, 2010) will be eligible to WIN all the products in Michelle Phan's new Lancôme Clubbing Makeup video (below). Existing fans are eligible as well!
WATCH Michelle Phan's new Lancôme video it has some good, practical makeup tips—plus a fun tip that involves using Scotch tape for the perfect cat-eye makeup
YouTube sensation Michelle Phan joined the Lancôme team earlier this year as their first-ever video makeup artist. Her latest video for Lancôme, Clubbing Makeup, went live a few days ago and has already passed 825,000 views.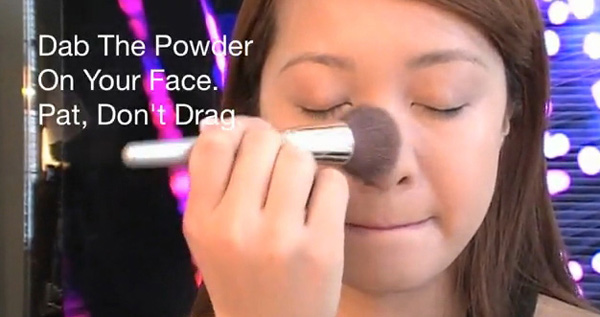 New York Fashion Week. Show: Tibi Fall 2010. Makeup with Bobbi Brown Cosmetics.
"The Tibi woman for Fall 2010 is always pretty, but doesn't know it, and didn't try to be. She's a youthful woman with round, soft features, but dramatic eyes. She is disheveled, yet elegant all at the same time…"-Wendy Rowe for Bobbi Brown Cosmetics

Tibi Fall 2010 makeup face chart with Bobbi Brown
Unaware of the beauty she possesses, the Tibi woman always exudes disheveled elegance in the most unintentional, yet glamorous way. A fresh, dewy face provides the perfect canvas for showcasing a 60s-inspired "cat eye" with winged liner and dramatically defined lashes. A bit of pink blush on the cheek and a nude lip polish off this soft, youthful look that marries pretty with powerful.
The makeup breakdown. All products by Bobbi Brown Cosmetics.
Skin: Hydrating Face Cream ($50), Hydrating Eye Cream ($45), Skin Foundation ($45), Tinted Eye Brightener ($38)
I absolutely love Scarlett Johansson's look at the Moet & Chandon "Tribute To Cinema". The hairdo is old Hollywood glamour done to perfection (yet looks so effortless). I am also, intrigued by Scarlett's super smoky cat eye. Definitely a wow factor! You know how much Marta loves the 'wow factor' lol:)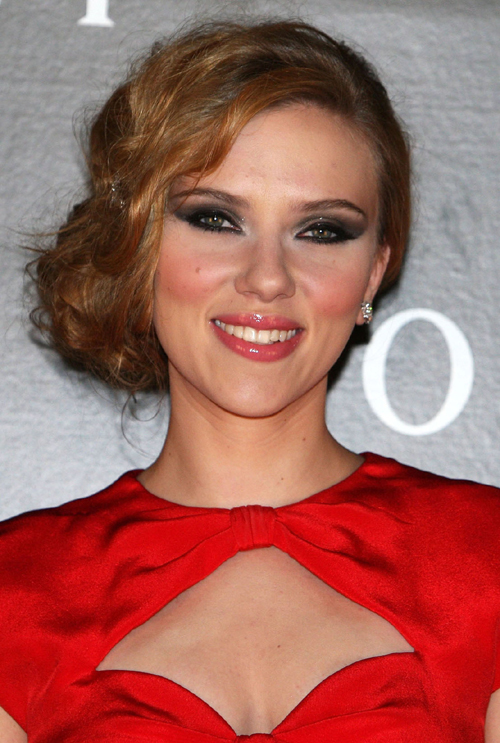 I met Tayaba Zehra Jafri the lead makeup artist for Laura Mercier backstage at the Pamella Roland Spring 2010 during New York Fashion Week last month. Tayaba was kind enough to give us a sneak peek to the makeup look and to some of her Laura Mercier must-have products she used on models at the Pamella Roland show.
The Show: Pamella Roland Spring 2010 Collection.
The Trend: A luxurious spring time look that is eye focused. There is definitely a strong amount  of smoky eye, but it is a smoldering smoke. A reminiscent of the cat eye bit a little softer.
The Inspiration: The luxury glam makeup of the 50's and 60's and the paintings of Georgia Totto O'Keeffe.

 
Tayaba touch up the lids with a highlight of a special product called the VIP to give a little texture. A little bit of corner lashes are added to lift up the eyes. And as the look is eye focused Tayaba kept the cheeks and lips subdued. On cheeks she used Second Skin Cheek Colour in Barely Pink by Laura Mercier. To highlight the cheeks she used Illuminating Tinted Moisturizer by Laura Mercier. To add intensity inside the lashes Tayaba applied Laura Mercier Caviar Eye Liner with a brush. On the lips: HydraTint SPF 15 by Laura Mercier was applied.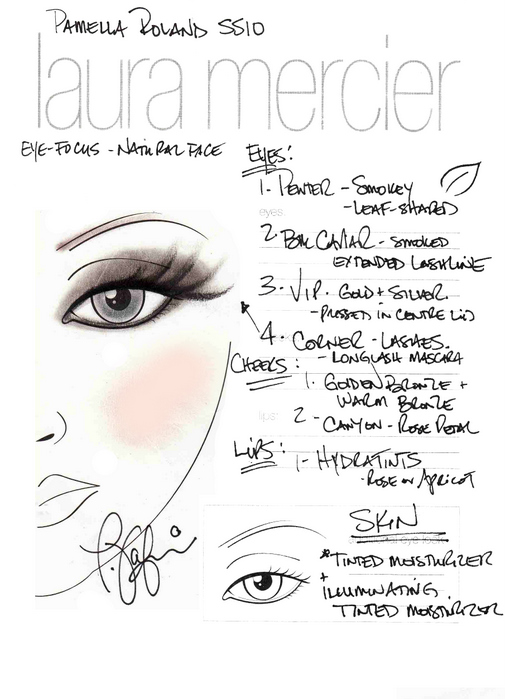 The show: Liquid Metal
The trend: A strong cat eye
The Color Story: Incorporating the vintage yet edgy style seen in the collection, the makeup look features structured brows, a strong cat eye, porcelain skin and deep red lips. The makeup look was by Sephora PRO Beauty Team, lead by Gilbert Soliz.

Photography courtesy of Nick Baratta
How to Get the Look:
• Complexion – To create a polished face, start with the Sephora Collection Hydrating & Smoothing Foundation. Then, buff on the Sephora Collection Mineral Double Compact Foundation SPF 10 with the Rounded Powder Brush #4.
• Eyes – Master the cat eye by applying the Sephora Collection Waterproof Retractable Eyeliner in Black to the top lash line. Use the Sephora Collection Brow Tint Pen to create sophisticated and structured brows.
• Lips – To complete the look, try the Kat Von D Painted Love Lipstick in Underage Red.
New York Fashion Week Spring 2010 Report: Makeup artist Tina Turnbow used Nyx Professional Makeup to create makeup looks for Whitney Port's new clothing line, Whitney Eve, giving the models a playful, "Alice in Wonderland"-inspired look as they walked down the runway
Here's how you can get the look:
Doll Play: Big lashes are the look for Spring. Tina used Nyx Professional Makeup's Doll Eye Mascara in Volume to create, big open eyes. For extra definition, the model's eyes were lined with Nyx Professional Makeup's Felt Tip Eyeliner in Black, with a sexy cat-eye swoop.