All Posts Tagged With: "CHANEL Fine Jewelry"
Sneak Peek: The cover for the next V Magazine (issue #65) which hits newsstands Tuesday, May 11th, 2010: "The Summer Scorcher issue," starring gorgeous actress Scarlett Johansson. Scarlett stars in Iron Man 2 which opens in theaters today, May 7th, 2010. The 21st century starlet was shot by famed photographers Inez van Lamsweerde and Vinoodh Matadin, and discussed her transformation as a woman with the various challenges she has faced throughout her career as an actress.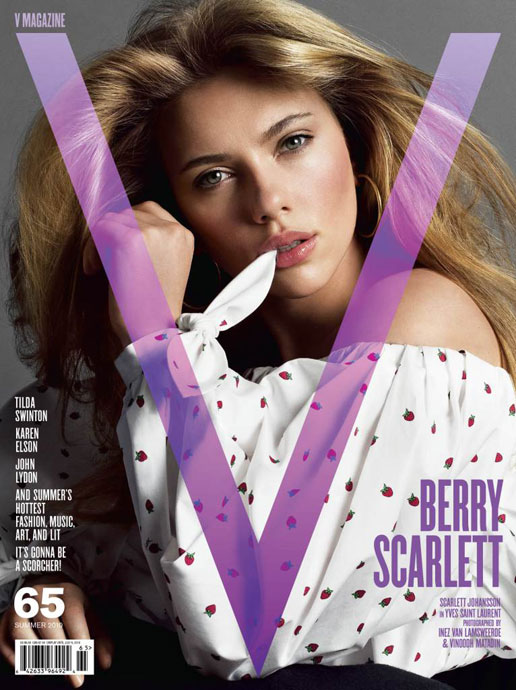 "Working with these incredible hair and makeup teams, you go in looking like a schmoe, and you come out like a movie star."-Scarlett Johansson
The following guests seen wearing CHANEL to the 2010 Metropolitan Museum of Art Costume Institute Benefit on Monday, May 3rd, 201, in New York City.

Kristen Stewart is wearing a long black taffeta and tulle embroidered dress from Spring/Summer Haute Couture Collection with CHANEL Fine Jewelry
Lily Collins is wearing a short olive embroidered dress from the Spring/Summer Haute Couture Collection with CHANEL Fine Jewelry
Anna Wintour is wearing a sequin jacket and silk dress from the Spring/Summer Haute Couture Collection