All Posts Tagged With: "CHANEL Perfumes"
Today I got to smell the NEW CHANEL Coco Noir Eau De Parfum for the first time. If you're wondering how this one is different than Coco Mademoiselle the Noir is a lot woodier and more Incense. And it smells nothing like the original Coco CHANEL which I find very much centered around Jasmine and Mandarin Orange. If you are confident enough you can wear Coco Noir during the day but it can also be great for the night time, holiday, or special events like a wedding. I love the black, sleek, dramatic and timeless classic bottle.
CHANEL Coco Noir Eau De Parfum fragrance notes
What comes to mind when wearing Coco Noir: gorgeous, sexy, glamorous, classic, powerful, unforgettable.
In 1970, a new number entered the world of perfumery, with N°19. A date, but not just any date. The day that Gabrielle Chanel was born: August 19. A symbol that has imprinted elegance into the collective unconscious for over 40 years. Ten days from now, N°19 will add a new chapter to its story with the launch of N°19 Poudré …here's a sneak peak into the world of this delectable fragrance: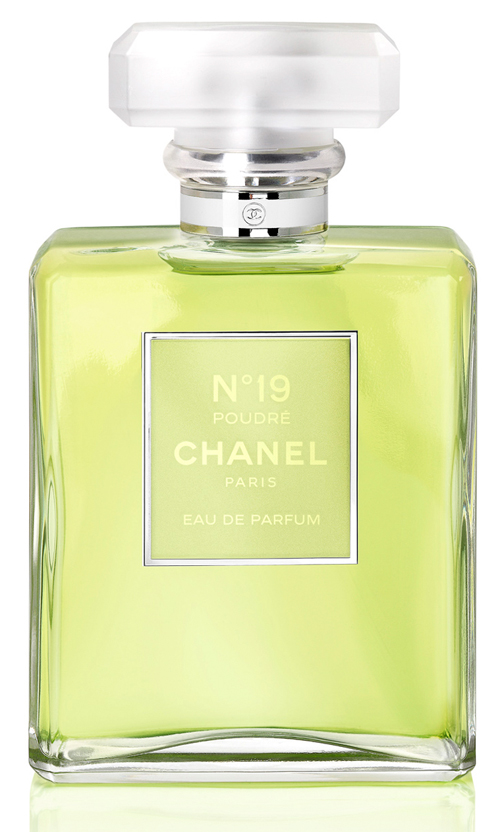 Of all the world-renowned fragrances designed by Gabrielle Chanel, it was her last creation that she deemed her signature scent, named N°19 in reference to her August 19th birthdate. Initially bold and distinct, its floral-green notes were deep and complex making it a fragrance that was at once audacious and assertive.
The ultimate luxury for Father's Day: CHANEL fragrances for dad.
Introduce the man in your life to the world of CHANEL fragrances this Father's Day. From classic strength to subtle confidence these three significant scents each tell its own unique story, yet speak the inimitable language of CHANEL perfumery. Each fragrance belongs to the tradition of meticulous, unparalleled luxury reflected in the identity of a brand that has always stood out by asserting its own tastes and preferences.
ALLURE HOMME EDITION BLANCHE: Classic. Seductive. This well-rounded scent has a rich base of milky sandalwood plus the the spicy additions of ginger and purified Haitian vetiver, followed by the zip of Sicilian lemon and the smoothness of Madagascan vanilla. 1.7 oz. Eau de Toilette Concentree: $55.
PLATINUM EGOISTE: Fresh. Invigorating. A masculine, modern fragrance designed for the passionate, romantic man. Like Platinum, the precious metal, he has a brilliance that is all his own. 1.7 oz. Eau de Toilette: $47.
SYCOMORE: Mysterious. Simple elegance. A woody fragrance that stands on its own. One that builds up its mystery and lasts. Vetiver gives SYCOMORE its noble force while keeping its simple lines and marvelous mystery by simply weaving it with a sandalwood note. 200ml. bottle Eau de Toilette Spray: $190.