All Posts Tagged With: "Chaz Dean"
May 2011 Beauty Events. (Los Angeles, CA) – The CHAZ DEAN STUDIO consisting of three spaces in one compound was formally reopened after an extensive renovation in a special event that also served to launch the latest issue of luxury fashion and lifestyle magazine GENLUX. Premiere celebrity hairstylist CHAZ DEAN hosted the fete with special guests including GENLUX cover model Petra Nemocova, Rosalyn Sanchez of CBS' "Without a Trace", Ming Na of SyFy's "SGU Stargate Universe", actress and cosmetics entrepreneur Josie Maran, Nicole Murphy, comedian Hal Sparks and many other fashion and entertainment industry insiders.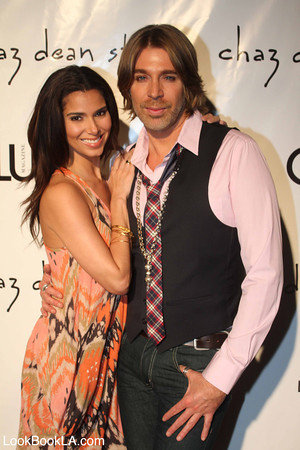 L to R: Rosalyn Sanchez and Chaz Dean
Jeff Lewis, who designed the extensive interior refurbishing, was also on hand, being trailed by cameras covering the event to serve as the season finale episode of his Bravo hit reality show "Flipping Out". A centerpiece of the festivities was a sumptuous red velvet cake by A Sweet Design custom sculpted to replicate some of Chaz Dean's award-winning WEN® haircare products and Genlux magazine covers mounted on a cake tower and surrounded by four tiers of mini cupcakes in red and pink velvet flavors. Floral arrangements were provided by Dandelion Ranch; catering by Deuce Events and drinks by Dolce Vodka.
Chaz Dean Studio, has undergone a recently completed major restoration as seen in the third season of Bravo's "Flipping Out"! Seeking to maintain the integrity of its historic 1920s Craftsman bungalows, Celebrity hairstylist Chaz Dean worked closely with show's star and interior designer Jeff Lewis to underscore the purity of its original design while complementing it with modern touches and highlighting Chaz personal philosophy of beauty through health serenity. The premiere episode of the show's fourth season will feature the major reveal of the dazzling new look of the Chaz Dean Studio.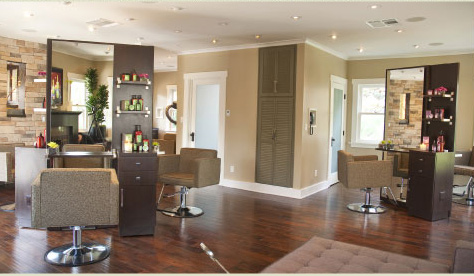 Celebrity hair stylist Chaz Dean is the creator of Wen Hair Care Line or Wen by Chaz Dean.

Chaz Dean and Marta Walsh.
In this interview Chaz Dean talks to Marta Walsh about how through his appreciation for beauty and his mission to help every women to realize their best beauty potential he created Wen hair care line, why he stopped using shampoos and how he managed to convince his celebrity clients to do the same, how he went about creating the very popular Wen Cleansing Conditioner, the launch of Wen products for the skin and Wen hair mask which in the past was exclusive to their salon clients and celebrities, and his love for cooking.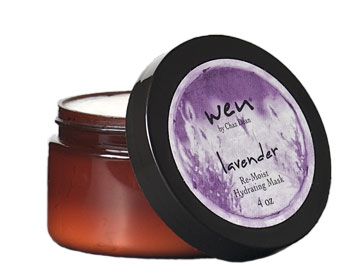 When did your interest in hair design begin?
My interest in hair design stems from an appreciation for beauty that I've had all my life. I started my career in photography because initially I wanted to capture that – but eventually I realized I wanted to be more involved in creating beauty and not just reflecting it on an image. I wanted to shape a look in its different aspects and in the process realized how hair is so fundamental to that.
Read the rest of Marta Walsh's interview with Chaz Dean here:
While my stay at the Hollywood Roosevelt Hotel during LA Fashion Week I stumbled upon an informational late at night featuring a haircare line called: Wen by Chaz Dean. The next day I actually bumped into the brilliant mind behind the Wen haircare line: Chaz Dean. What a small world this is!
Chaz Dean is a Los Angeles stylist and his celebrity clientele list reads like a who's who in Hollywood: Melissa Gilbert, Jennie Garth, Finola Hughes and countless others.
 
Chaz Dean and Marta Walsh.
Chaz Dean was very friendly and even let me touch his hair and his model friend's hair to demonstrate how Wen haircare products do wonders to hair. I must say, both hair were very soft to touch.
I haven't tried Wen by Chaz Dean haircare line yet, but after my brief encounter with Chaz Dean and his model's very silky hair I wouldn't mind to give it a go. Of course, I will share my thoughts with you.