All Posts Tagged With: "Chloe Moretz"
Celebrity makeup artist Beau Nelson worked with Chloe Moretz for the premiere of Hugo on Monday, Nov. 21st, 2011, in New York City.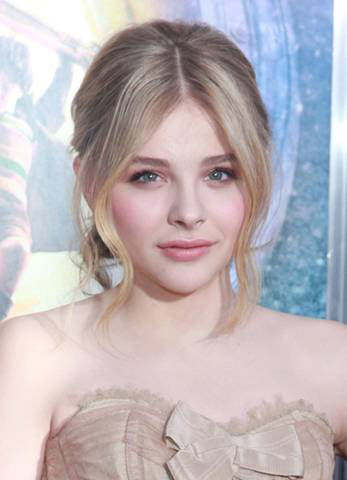 Chloe Moretz At The Premiere of Hugo
Makeup Inspiration: "Chloe's stylist Nell Kalanji chose a beautiful nude-brownish beige Dolce & Gabbana dress for Chloe to wear. Hairstylist Gregory Russell did a beautiful simple up-do anchored with a stunning CHANEL pin at the base of the hair. For makeup I decided it would be best to work in pretty nude tones and make texture the focus of the look. "
How to get Chloe Moretz' makeup look
TM & Marta Walsh has the scoop…that celebrity hairstylist Gregory Russell worked with Chloe Moretz at Elle's 18th Annual Women in Hollywood Tribute in Los Angeles, CA on Monday, October 17th. Find out how Gregory styled this clean, textured look.

Celebrity Hairstyles: Chloe Moretz At Elle's 18th Annual Women in Hollywood Tribute
Beauty Inspiration: "When I saw Chloe's white structured dress with clean lines, I wanted a create a clean look with a strong side bang and a textured knot. "
How to get Chloe Moretz hairstyle: