All Posts Tagged With: "colour-treated hair"
Pureology Introduces Strength Cure, Repairing Cure for Micro-Scarred/Damaged, Colour-Treated Hair.
(via. Pureology): Pureology knows that 74% of women who visit a salon cite damage as one of their key complaints. Colour treated hair not only endures mechanical damage, but also micro-scarred damage resulting from the penetration of colour pigments during processing. To combat damaged/micro-scarred colour-treated hair, Pureology is excited to introduce Strength Cure, the first comprehensive reparative haircare system that can be customized to ensure the perfect balance of internal strength and velvety softness. In fact, 97% saw improved hair strength after only one use!
Pureology introduces Hydrate LightCondition and HydraWhip.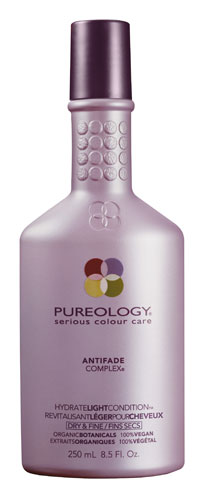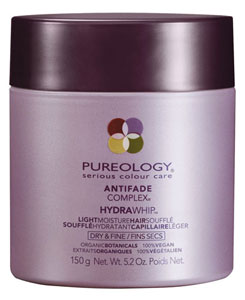 Fine hair is easily desiccated by daily aggressors and requires products that moisturize to nourish, soften and protect. Pureology Serious Colour Care welcomes two new products to the award winning Hydrate System, Hydrate LightCondition and Hydrate HydraWhip, created for fine colour-treated hair in need of moisture while protecting colour radiance. The new tingling-free, silky cream condition and velvet soft soufflé provide lightweight moisture for finer hair types and clients sensitive to menthol.