All Posts Tagged With: "Concealer"
La Mer Introduces The Radiant Concealer SPF 25: The Max Huber Research Labs designed La Mer's gemstone-infused Skincolor Collection to help capture light and transfer its energy to the skin, continuously enhancing the benefits of La Mer skincare. Providing a translucent color palette, La Mer Skincolor allows the skin to be washed with light to invisibly and completely smooth away imperfections, revealing a naturally radiant finish. Today, the Max Huber Research Labs unveils the next generation of Skincolor: The Radiant Concealer SPF 25.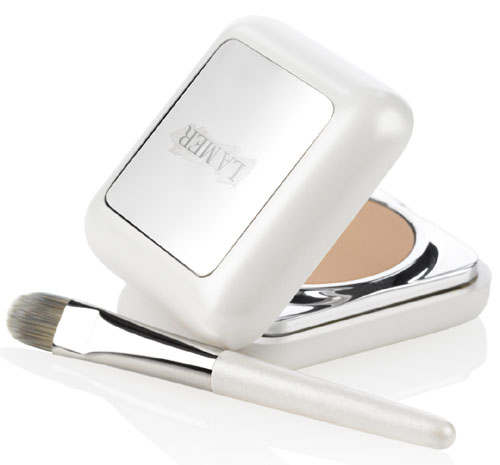 This lightweight cream-to-powder concealer was formulated to instantly camouflage and ease imperfections. Tourmaline and malachite gemstones capture light energy to instantly conceal dark circles and blemishes. The Radiant Concealer SPF 25 optically erases imperfections to create a smooth even finish, while complementing the benefits of The Eye Balm and The Eye Concentrate.
A year or so ago, I was given an amazing opportunity to interview Bobbi Brown, founder of Bobbi Brown Cosmetics. I would love to share my interview with Bobbi with you, just in case you've missed it:)
Bobbi Brown is the queen of makeup. Not only has she worked with an endless list of celebrities as a makeup artist, she is also the brilliant mind behind the ever popular Bobbi Brown Cosmetics. Find out what it takes to be Bobbi Brown!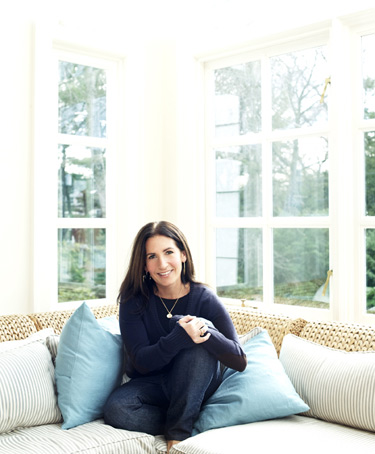 Bobbi Brown
Marta Walsh: When did your interest in makeup begin?
Bobbi Brown: Ever since I was a little girl I was interested in makeup. I used to watch my mother put on her white eye shadow and pale pink lipstick in amazement. When I was young I would paint all of my dolls' faces with makeup, pretending they were real people.
MW: What was your biggest break as a professional makeup artist?
BB: Landing my first Vogue cover with Naomi Campbell.
MW: How was the concept for Bobbi Brown Cosmetics born?
BB: I wanted to create brown-based lipsticks (10) that actually flattered women's lips, rather than looking fake and garish.
These proclaimed dark circle and spot camouflagers left TotalBeauty.com readers utterly exposed
Concealer has the most important job of all — to hide the imperfections we'd rather not show (agreed?). So when we read our reader reviews on these second-rate concealers, we had to share — immediately!

No. 8: MAC Select Moisturecover, $15.50
TotalBeauty.com average member rating: 6.9*
"The color quickly disappeared and it didn't last long… and if it got wet, bam! It was gone in a flash…"

No. 7: CoverGirl Fresh Complexion Under Eye Concealer, $10.27
TotalBeauty.com average member rating: 6.8*
"It doesn't really cover my under-eye shadows all that well, and that's after applying it twice."

No. 6: Avon BEYOND COLOR Radiant Lifting Concealer, $7
TotalBeauty.com average member rating: 6.7*
"The product sinks into fine lines and does not last throughout the day."
CHANEL Introduces La Beaute Du Voyage Limited Edition.
LA BEAUTÉ DU VOYAGE ESSENTIAL TRAVEL COLLECTION: The accomplished travel companion for every woman's beauty regimen – from wakeup to makeup – so she looks and feels as rested, relaxed and pampered as if she's flown first class.
The exclusive collection, with signature CHANEL sleep mask, includes: HYDRAMAX + ACTIVE SÉRUM Active Moisture Boost, SOIN TENDRES LÈVRES Hydra Treatment Lip Care SPF 15, PRO LUMIÈRE CORRECTEUR Professional Finish Concealer in Medium, INIMITABLE Mascara Multi-Dimensionnel in Noir-Black, and a mini LÈVRES SCINTILLANTES Glossimer in Seashell. All, in a signature CHANEL bag with a removable, full-size clear insert that keeps these beauty essentials travel-safe and easy to find. $175.00
Available at select department and specialty stores and on CHANEL.COM: October 2008.
New product: Revlon Beyond Natural Concealer and Highlighter.
Revlon Beyond Natural Concealer and Hightlighter is part of Revlon' Beyond Natural collection of eight new products in that work together to diffuse imperfections and spotlight your best features for a look that's naturally glamorous, never overdone. Due to the lightweight formulas and soft, coordinated shades, your beauty is showcased – flawless face, gorgeous eyes and lush lips.
One compact contains two pans of makeup – a concealer and highlighter to both cover imperfections and spotlight your best features. Concealer's soft, creamy formula seamlessly covers undereye circles, dark spots and blemishes.Highlighter contains ultra refined pearls to add a touch of subtle radiance to areas of the face you would like to accentuate, such as cheekbones, inner corners of eyes, and brows.