All Posts Tagged With: "Coty"
This September, English actress Imogen Poots, along with French model Camille Rowe Pourchresse will star in the new Chloé fragrance advertising campaign shot by Inez Van Lamsweerde and Vinoodh Matadin. At 21 years old, these two talented young ladies embody the youthful, seductive and modern spirit of the iconic brand. TM loves <3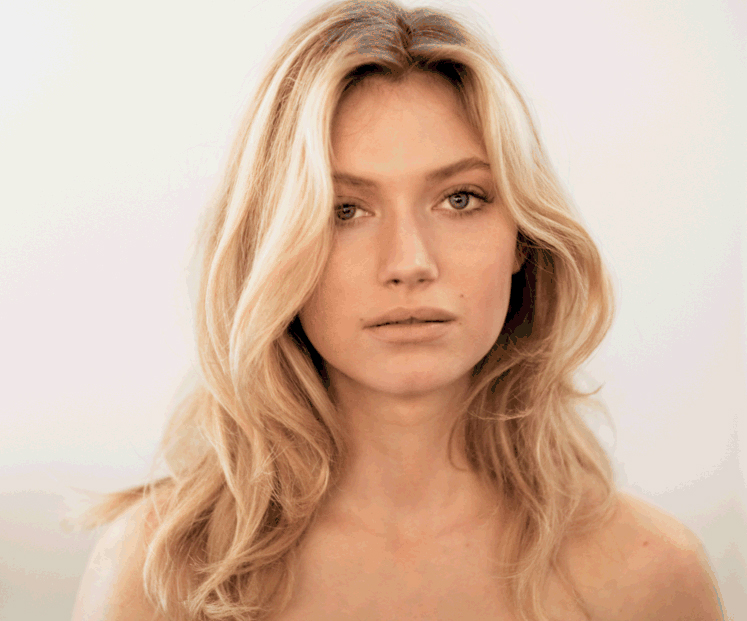 English actress Imogen Poots
New Perfumes Spring/summer 2011 by Coty Prestige:
MJ Splash Cocktail Collection
Inspired by the first sip of a refreshing cocktail on a sunny summer day, Marc Jacobs introduces three limited edition splashes in Cranberry, Ginger, and Curacao. Vibrant in color and crisp to the senses, each scent indulges in the simple pleasures of summer.

Cranberry
Top: cranberry, tangerine
Mid: honeysuckle, red currant
Base: icy musks, exotic woods
Paris, February 2, 2011— Coty Prestige, a division of Coty Inc., announced today that it has signed an agreement with Nine d'Urso to be the face of Bottega Veneta's first fragrance for women, to be unveiled in September 2011.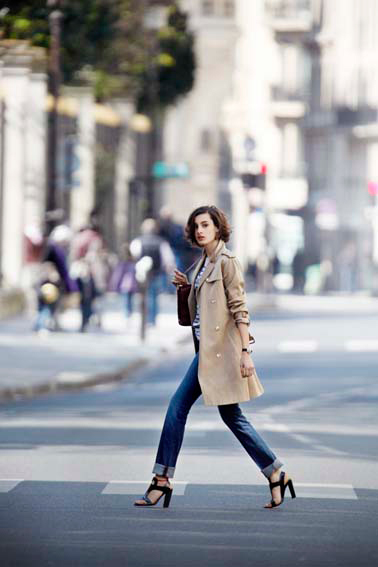 Nine d'Urso is the French-Italian daughter of the famous French fashion icon Inès de la Fressange and the late Italian businessman and art merchant Luigi d'Urso. The agreement with Coty marks the first time that d'Urso has represented a brand of any kind.
Kate Moss sits down with Women's Wear Daily's Brid Costello to discuss her new scent Vintage, which was introduced in Europe earlier this month. Stephen Mormoris, svp of global marketing at Coty said they may look into having Moss create a special color cosmetics collections for its Rimmel brand, which Moss also fronts. On the fragrance's genesis – her love for vintage fashion – has much more humble origins. "I couldn't really afford designer clothes when I was young, so I just went to the secondhand shops. It wasn't called vintage then, It was called 'secondhand' when I was 15." She also opens up about how she relaxes, her inspirations and how to multitask.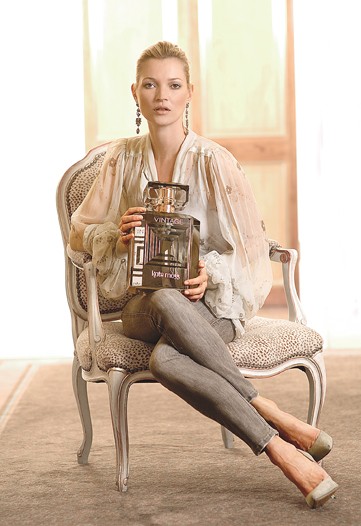 Kate Moss with Vintage, her latest scent.
Photo By Courtesy Photo
On defining beauty: "it sounds really corny, but I think that if you're beautiful inside, it shows on the outside for sure. You can be a pretty face, but if your not a nice person it just doesn't work. I'm not traditionally a beauty, but apparently people think I'm all right. If you're a nice person, it definitely helps."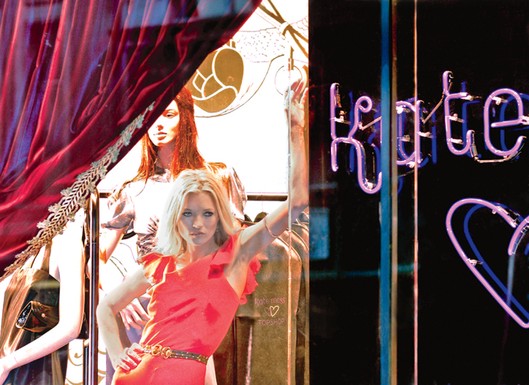 Kate Moss in the window of Top Shop to celebrate the launch of her line.
Photo By Dylan Martinez/Reuters/Corbis
The Downtown Armory was the setting Wednesday evening for the 37th annual Fragrance Foundation FiFi Awards – where celebrities and fashion designers rubbed elbows with beauty company executives.  
The lineup included Marc Jacobs (who was inducted into the Fragrance Foundation's Hall of Fame), Queen Latifah, Ernest Borgnine, Dustin Hoffman and Paris Hilton.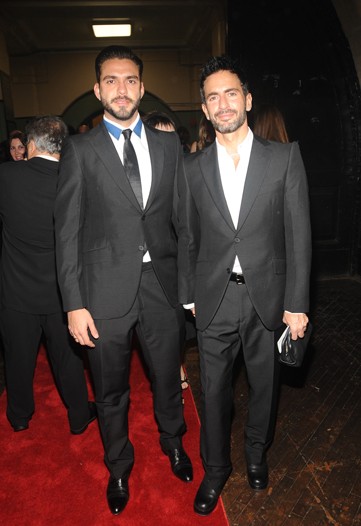 Lorenzo Martone and Marc Jacobs.
Photo credit: Photo By Steve Eichner:
Coty led the pack with six awards, while the Estée Lauder Cos. Inc. nabbed four and Arden picked up three.
Here, the complete list of winners:
Fragrance of the Year – Women's Luxe: Harajuku Lovers Fragrances – Love, Lil'Angel, Music, Baby, "G" – Coty Prestige
Fragrance of the Year – Men's Luxe: I Am King – Sean John – Sean John Fragrances
Talking Makeup is giving away Halle By Halle Berry and Celine Dion Chic perfumes to 3 lucky winners!!!
How to enter Halle By Halle Berry & Celine Dion Chic Perfume GIVEAWAY!:
1. Subscribe to Talking Makeup's YouTube videos.
2. Leave a comment.
3. MUST have US or CANADA shipping address!!!
3. Halle By Halle Berry & Celine Dion Chic Perfume giveaway EXPIRES Sunday 5/24/09!!
Good Luck:)
Marta
Halle by Halle Berry perfume main notes are: mimosa and fig essences. Additional notes include bergamot, pear blossom, freesia, hibiscus, ultra mimosa, sandalwood, driftwood, cashmere musk, olibanum and sensual amber.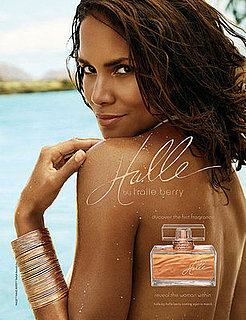 Celine Dion Chic The Fragrance: Created by Patricia Choux of Symrise, Celine Dion Chic draws upon Celine's approachable elegance, establishing a harmonious balance of ease, self-confidence and couture.
Talking Makeup is excited to present the Tom Brady SIGNED All American Stetson Perfume Bottle GIVEAWAY!!! I mean, signed by Tom Brady. How cool is that?
HOW TO ENTER the Tom Brady SIGNED All American Stetson Fragrance Bottle GIVEAWAY:
1. Go to Talking Makeup's YouTube Channel & subscribe!
2. Leave a comment.
3. Giveaway EXPIRES Sunday May 24th, 2009.
Good luck everyone:)
Reveal The Woman Within: Halle Berry and Coty Beauty unveil a new fragrance for Spring 2009.
In Spring 2009, Academy Award winning actress, beauty and fashion icon, Halle Berry introduced her first signature fragrance called Halle by Halle Berry.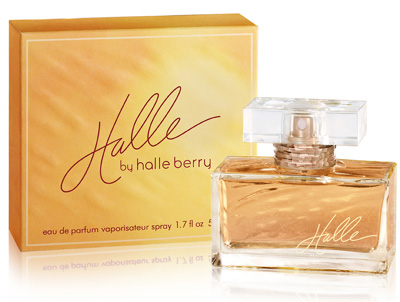 Inspired by Halle Berry's modern femininity and natural beauty, this new scent captures the spirit of a woman who is effortlessly sexy, stylish and elegant. Unique and powerful, much like the creator herself, this fragrance will resonate amongst all women around the world, inviting them to reveal their inner beauty, sensuality and strength of character.
"For years I have created my own personal scents by mixing and layering fragrances, trying to come up with something unique and different. It's a wonderful form of self-expression and I am thrilled to be working with Coty on my debut fragrance," said Ms. Berry.
TRÈS CHIC! Wear it with style… a new fragrance from Celine Dion Parfums.
Coty Inc. announces the launch of Celine Dion Chic, a new fragrance inspired by the fashionable spirit of Celine Dion, one of the world's most captivating and dynamic artists.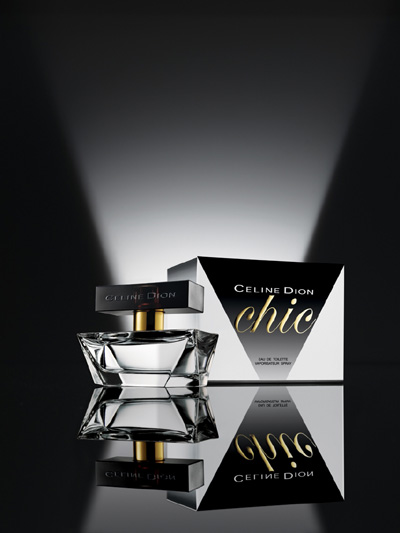 Celine Dion Chic is a fresh approach to fragrance, enveloping women with a sublime feeling of luxury without being pretentious. It combines the perfect blend of effortless sophistication, poise and playfulness. Inspired by Celine Dion's incredible sense of style, youthful spirit and dynamic attitude, this fragrance appeals to all types of women.
"Celine Dion Chic is for the woman who seeks affordable luxury, who wants to project a sense of style with confidence and glamour" says Steve Mormoris, Senior Vice President Global Marketing.
"I am thrilled to have partnered with Coty on another exciting new fragrance," said Celine Dion. "For me, this fragrance truly embraces the glamour of fashion with a sophisticated edge. I hope all women feel as elegant and feminine as I do when wearing this fragrance."
Tom Brady is a handsome all American boy who also happens to be the spokesman for the latest All American Stetson fragrance for men.
Here is an interview with Tom Brady where he is talking about All American Stetson. He gives advice to women on how to buy cologne for their significant other. How he manages to stay grounded with all his amazing fame, and what is the best part of being Tom Brady!
How does All American Stetson differ from Stetson Original?
All American is a cologne that has a fresh and younger feel. It's very modern. All American is the next generation of Stetson, it's the NEW classic.
What makes this new Stetson cologne "All American?"
I think a lot of people would agree that being "American" is a state of mind that we all take pride in. It's being adventurous, being free-spirited and it's also about expressing a certain confidence. All American captures this kind of American ideal of "living free and living true."
Who do you think this fragrance will appeal to?
All American is for the guy who lives life to the fullest. It smells great and has a cool, modern edge.