All Posts Tagged With: "Couples Retreat"
Malin Akerman and Kristen Bell were seen at the premiere of  the new film "Couples Retreat" in Germany.
We have two blondes (see image below) with two different hairdos. Which celebrity hairdo is your favorite? Do you prefer Kristen Bell's soft waves or Malin Akerman's super straight LOB aka long bob?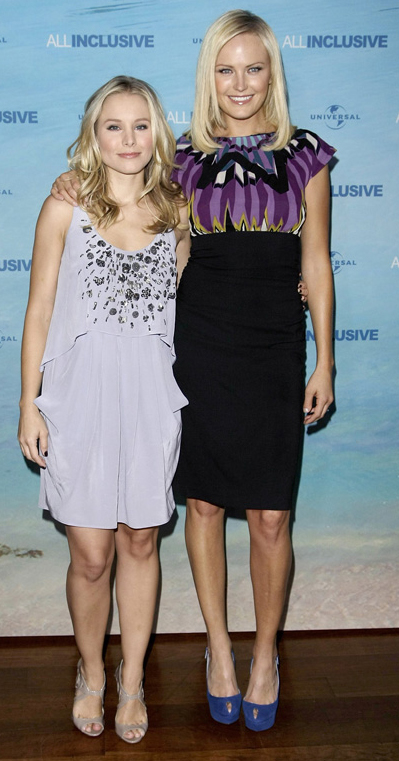 Couples Retreat Star Malin Akerman Interviews With Marta Walsh
Last year, thanks to Neutrogena, I was given a chance to interview actress Malin Akerman for Talking Makeup's Celebrity Beauty section Beauty Interviews.
Malin Akerman starred in the 2007 Farrelly Brothers movie The Heartbreak Kid and in the 2008 film 27 Dresses opposite Katherine Heigl. Malin also played Laurie Juspeczyk in the film adaptation of Watchmen, and The Proposal. And recently, Malin Akerman plays opposite Vince Vaughn in a the film Couples Retreat which was released ctober 9th, 2009. Other actors in the film include: Kristen Bell, Kristin Davis, and Kali Hawk.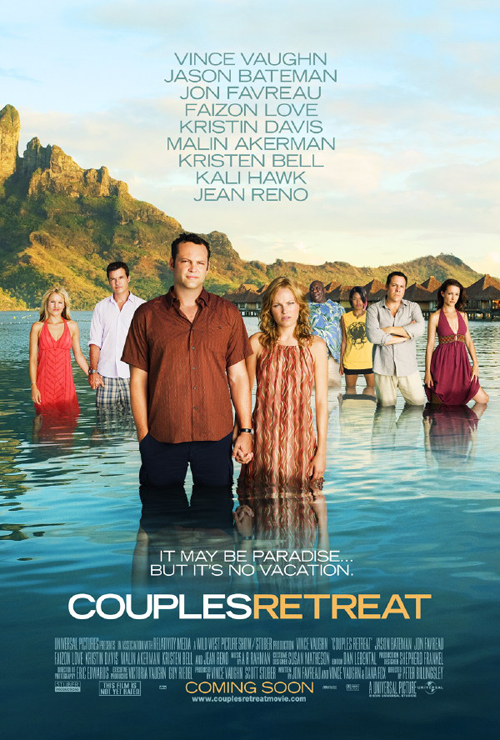 In this interview Malin Akerman talks about her partnership last year with Neutrogena in an effort to educate people about skin cancer prevention. Reveals her top 3 beauty secrets. What aspects in acting she loves the most. Her reaction to Marta Walsh's conviction of her becoming Hollywood's next it starlet, and her films in 2009: The Watchmen and The Proposal.
Marta Walsh: What compelled you to partner with Neutrogena in the effort to educate people about skin cancer prevention?
Malin Akerman: This video and message is something I have a passion for because I understand the importance of checking your skin for suspicious moles. I recently had a suspicious mole removed on my face; I noticed it was changing shape and asked my dermatologist to examine it. I was one of the luckier ones.