All Posts Tagged With: "COVERGIRL"
l absolutely adored Taylor Swift's look at the 2010 MET Ball. The recently announced new face of CoverGirl cosmetics looked so old Hollywood. Everything from hair and makeup, and gown, just flawless.
COVERGIRL Summer 2010: The latest from CG is these very succulent looking lip glosses called: ShineBlast. I love the application brush or tip. It's shaped in a way that makes the lip gloss application nice and smooth. My favorite shade is 880, a coral shade. COVERGIRL ShineBlast gives me high gloss with a very sheer hint of pigment. This is not a full coverage heavy pigmented lip gloss. The scent is very fruity, summery, and very addicting.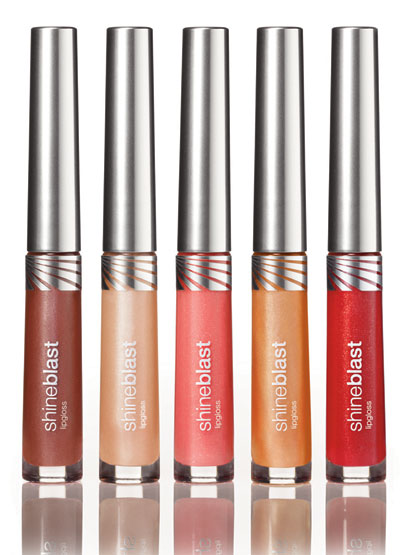 Expert Makeup Tips by Celebrity Makeup Artist Sam Fine: "To achieve a high-shine lip, apply two swipes of COVERGIRL ShineBlast Lip Gloss for a fun punch of iridescent, sheer color that looks great for a day or evening beauty look."

CoverGirl Dania Ramirez is wearing ShineBlast in Firecracker
NYLON Magazine's former cover girls, including Paris Hilton, Mischa Barton and Lindsay Lohan joined Editor-in-Chief Marvin Jarrett and Publisher Jaclynn Jarrett to celebrate the magazine's 11th Anniversary issue featuring cover girl Zoe Saldana at LA hot spot Trousdale. Celebs were spotted loving their drugstore favorite and lash-enhacing, volume-boosting beauty must-have, the CoverGirl Lash Blast mascara ($7.50 at drugstores nationwide), in their gift bags and at the beauty suite.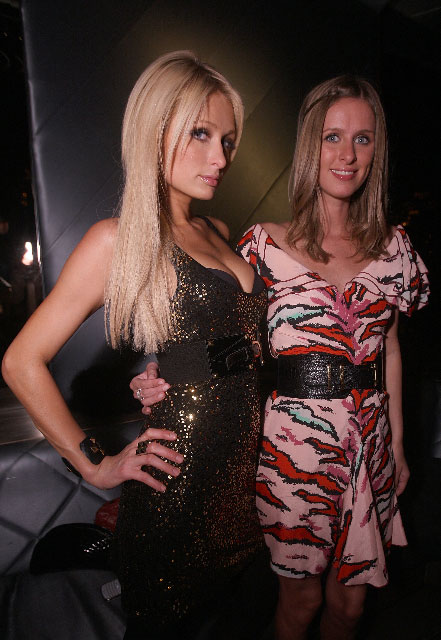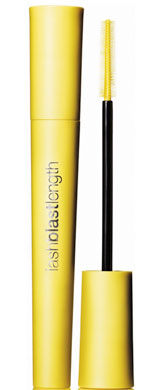 See who else spotted at the NYLON's Magazine 11th Anniversary issue party!
Oscars 2010: From glowing skin to smoky eyes and perfect pouts, stunning stars turned heads on March 7th at the 82nd Annual Academy Awards in Hollywood. Helping perfect those looks was Bruce Grayson, makeup department head for the Academy Awards. As the lead artist for the Academy Awards, Grayson works with Hollywood's top talents and is an expert at creating an award-winning look – and now he's sharing his star-worthy tips for getting celebrity gorgeous at home!


Bruce Grayson
Tip #1: Prep Your Skin
It's important to prep your skin a few days before a big event. In addition to drinking lots of water and eating a healthy diet, the key to glowing skin is following a strict skincare regimen. For pre-event prep, try the Olay Professional Pro-X Intensive Firming Treatment ($62) – this two step kit combines a hydrating mask and tightening serum. Packed with an effective blend of anti-aging ingredients, it works to firm skin by helping restore its natural fullness, elasticity and tension. In just five days skin looks significantly younger and firmer!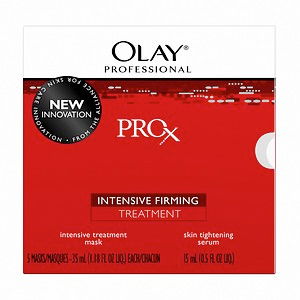 Gabourey Sidibe Oscars 2010: The Makeup.
Celebrity Makeup Artist Toby Fleischman created Gabourey Sidibe's Oscars 2010 makeup look.
How to get Gabourey Sidibe's Oscars 2010 makeup look by Toby Fleischman:
"I had the honor of working with Gabourey Sidibe yesterday for the Oscar…It was Gabby's big night after a long 14 month promotion of "Precious" so we really wanted it to be all about her. After seeing the magnificent Marchesa gown, it was an easy choice as to what her make up look should be – keep it simple and toned down so she could shine with her amazing spirit and beauty. MAC Studio Fix Fluid keeps Gabby's skin looking creamy and gorgeous and it's matte quality works to keep the shine down. We wanted a soft metallic eye to pick up the jeweled accents on the dress.
Maggie Gyllenhaal's 2010 Oscars makeup look by COVERGIRL celebrity makeup artist Molly R. Stern.
"The finished product was perfection. She looked like herself. Authentic, cool and beautiful. Being a part of Oscar day with a nominee is such an honor. It's like an actress' wedding day with Hollywood. I love being here. I feel so blessed."-Molly R. Stern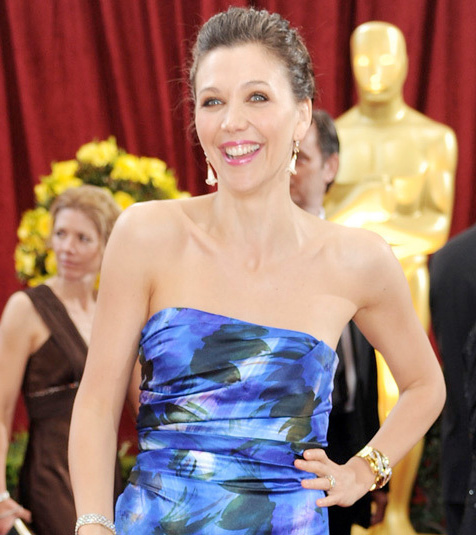 How to get Maggie Gyllenhaal's Oscars 2010 makeup look by Molly R. Stern: Maggie is the muse of spring. Her Dries Van Noten gown is a swirl of bright colors that fades into white. For her makeup I wanted to bring out the color of her eyes with some depth while keeping with the brightness of her overall style.
We started off the look by refreshing the skin with Jurlique Rose Water spray. Then I prepped the skin with Shu Uemura red:juvenus vitalizing concentrate and lightly moisturized with La Mer moisturizing lotion.
For a flawless complexion I primed Maggie's skin with COVERGIRL & Olay Simply Ageless Serum Primer (out in July 2010!!).
Talking Makeup would like to wish you all a very Happy Halloween and give you a special treat thanks to Walmart! What you get is a whole basked full of beauty products that are sold at your local Walmart *. You don't want to miss this one!!
How To Enter to WIN:
1. Go to Talking Makeup's YouTube channel and subscribe!!
2. Go to video page HERE and leave a comment!!
Products mentioned in Marta's video blog: 
Products:
Covergirl color lip
Covergirl lash blast volume blasting mascara
Covergirl eyeshadow trip in shimmering sands
Olay regenerist micro sculpting cream/amino peptide
Crest advanced seal white strips
Pantene pro-v moisture renewal shampoo damaged hair
Secret clinical strength deodorant
*The Walmart Beauty Products Giveaway courtesy of Walmart

COVERGIRL's new LashBlast Length Mascara creates expertly defined, beautifully separated lashes. The long brush provides more control, plus special product reservoirs at the top of each bristle grasp even the tiniest lashes to lengthen them by up to 80%. The clump-free formula contains nylon fibers, the same material used in expensive lash extensions, to extend your lashes without flaking, smudging or smearing.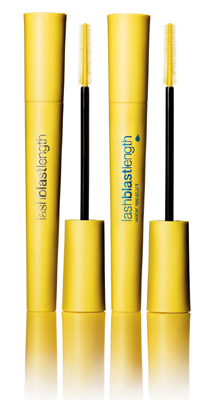 You have to see it to believe it! Try on COVERGIRL's new LashBlast Length Mascara in Daily Makeover's virtual Makeover Studio now.