All Posts Tagged With: "Darphin Paris"
Darphin's New Intral Candle is the perfect gift for the perfect hostess.
Arrive with the perfect hostess gift this Memorial Day Weekend. Darphin's New Intral Candle ($25), is a relaxing fragrance for the host who needs some R&R.
Just as the Darphin Intral skincare collection soothes sensitive skin with the calming aromas of peony, chamomile, orchid, and hawthorn, this candle envelopes the home in fragrance to sooth the senses.
The highly coveted Darphin offering to date has only been available in France, and is coming to US for the first time this summer, available on Darphin.com and at key retail locations.
Perfect for the upcoming summer months where skin can become irritated by laying out in the sun, spalshing in chlorinated water and living in air-conditioning, Darphin introduces the new Intral Collection-a return to comfort for sensitive skin. This ultra gentle range of products features a mix of aromatic formulas with a delicious cocktail of plant extracts.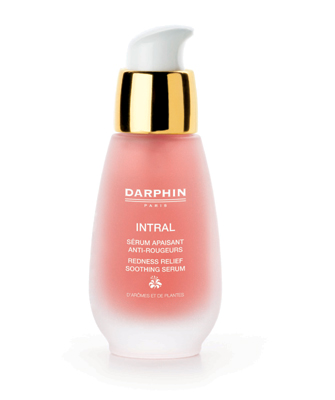 NEW Intral Redness Relief Soothing Serum by Darphin.
The Intral Collection by Darphin has been especially designed for sensitive skin and is tailored-made with triple action to protect the skin, alleviate redness and repair irritated skin. The must-have collection is available at: www.darphin.com includes:
NEW Intral Redness Relief Soothing Serum: This serum soothes and softens the skin with its powerful, fast-acting concentrate that reduces the appearance of redness, $110. 
NEW Intral Soothing Cream: Free of perfume and color, this cream will moisturize, soften and strengthen intolerant skin while helping to protect the skin from external aggressions, $90.
NEW Intral Redness Relief Recovery Cream: This cream visibly reduces the appearance of redness and immediately conceals it with the cream's natural, light green color derived from mica extract, $90. 

NEW Intral Soothing Cream by Darphin.
NEW Intral Redness Relief Recovery Balm: This balm reduces redness while helping to repair and strengthen the skin's natural barrier, it helps sensitive skin to improve its defense against irritant agents and external aggressions, $90.
Mother's Day is approaching so we wanted to give you few beauty gift ideas for that very special Mom.
CARGO PlantLove Lipstick designed by celebrity moms, such as: Denise Richards, Kim Raver, and Angie Harmon and named after their children. Once mom opens her biodegradable PLA (corn based plastic) packaged tube of lipstick she can plant the outer packaging to create her very own garden of flowers. Additionally, $2.00 from each tube sold also goes to St. Jude's Children's Research Hospital. Price: $20, at Sephora and Sephora.com. Price: $20.
June Jacobs Better Love Naturel: This Mother's Day, love is in the air and you can actually smell it. June Jacobs is proud to to unveil her new captivating new fragrance, a musky floral that is pure and untouched by preservatives. This fragrance is especially close to June's heart as she and her daughter, Rochelle, worked on this formula together. Available at: www.junejacobs.com . Price: $90.
theBalm Sexy Mama is a virtually invisible powder, with revolutionary, tiny oil absorbing spheres to remove shine, leaving her with a soft, silky matte finish. Available at Sephora and Sephora.com. Price: $18.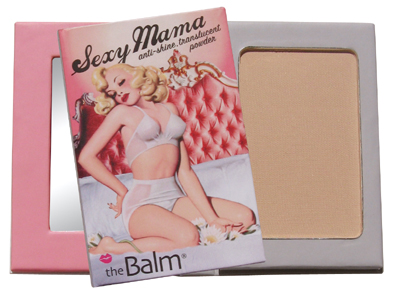 Annick Goutal Les Soliflores Limited Edition Collection a collection of floral fragrances that represents the five favorite florals of both Camille Goutal and her mother Annick. The collection includes fragrances in the following florals: La Violette, Le Jasmine, Neroli (Orange Blossom), Le Chèvrefeuille (Honeysuckle), Le Muguet (Lily of the Valley). Available at Saks Fifth Avenue. Price: $400.
Philosophy Breakfast In Bed a sweet scented shampoo, shower gel, and bubble bath in: Cafe au Lait, Fresh Cream, and Belgian Waffles. Available at: www.sephora.com . Price: $30.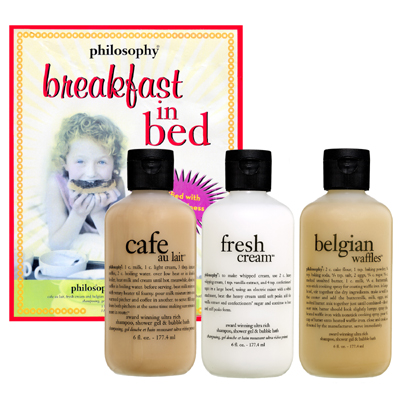 Go Zero Biolage Mother's Day Gift Sets-Biolage has joined the Conservation Fund's Go Zero campaign in its effort to combat global warming with 100% recyclable gift sets, and BIOLAGE is also making a donation to the charity for each gift set sold. Each set contains a shampoo and conditioner and a limited edition body balm. Available at hair salons nationwide. To locate a Biolage salon, please log onto www.biolage.com or call 1.800.MATRIX. Price: $26.00 for each set.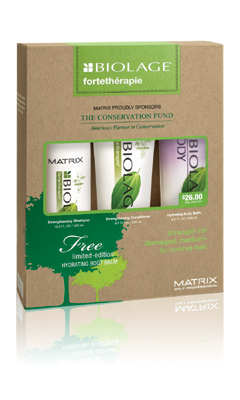 Molton Brown relaxing yuan zhi bath & shower and relaxing yuan zhi sleep mist: Yuan zhi, a wild South China plant, is used traditionally to balance energy (Chi) and soothe the spirit. This richly moisturizing bath formula and sleep mist combats stress and promotes peaceful sleep. Available at: www.moltonbrown.com . Price: $28 for Bath Gel. $44 for Sleep Mist.
Darphin Facial Kits: No need for mom to hop a flight to Paris to indulge in a Darphin signature spa experience. Introducing the first ever Darphin Spa Facial Kits, perfect for giving your mom a little bit of luxury with no appointment needed. The Calming Cocoon and instant Firming Kits are perfect for the mom who wants to relax. Available at: www.darphin.com . Price: $120-$135.
Darphin.com is excited to offer you an  exclusive offer available through March 8th. Just click here  and follow these 4 easy steps: Step 1: Place an order of your favorite Darphin products (offer valid on purchases of $75 or more on Darphin.com).
Step 2: Simply enter BEAUTYBLOG at checkout. Step 3: Receive samples of Darphin's 8 Flower Nectar and Hydraskin Light Gel Cream. Step 4: Your order will be processed with free standard shipping. Have fun shopping!
This is what's new with Darphin Paris: 8 Flower Nectar for Nightly Radiance Renewal which is a rare aromatic composition of pure essential oils derived from 8 exotic flowers form around the world. The Darphin 8 Flower Nectar activates psychosomatic effects including pleasure, and re-balancing  of the nervous system and skin benefits from the inside out.
What it does: detoxifies the skin, reduces fine lines, and renews skin natural glow. Main ingredients: essential vitamins and Omega 3 and 6. Aromatic essences of Rose, Immortelle, Iris, Patchouli, Lavender, Neroli and Ylang-Ylang. Can be applied nightly after cleansing and before night cream. First inhale the scent, and then apply 5 drops onto the face and throat using circular, downward movement. Cost: $150.
Darphin Paris Aromatic Renewing Balm which is a transparent balm, with a delectable, aromatic blend of six essential oils, shea butter, natural bisabol, and vitamine E. Essential oils include: chamomile, rosewood, orange blossom, tangerine, grapefruit and sweet orange. What it does: it nourishes and rejuvenates overnight, for a luminous, revitalized, silky smooth complexion. Relives uncomfortable skin tightness.
Darphin Paris Aromatic renewal Balm is an overnight solution to dry skin in need of serious soothing. When to use: as a weekly deep conditioning treatment for the skin. As an in-flight skin soother on an overnight flight or as a post flight recovery ritual. As a spot treatment on especially dry areas. Cost: $75.
Darphin Paris products are available at www.darphin.com, Neiman Marcus stores, Bergdorf Goodman, Saks Fifth Avenue, and selected spas and boutiques nationwide.
If you love cleaning your face with a cream cleanser and not soap then you might like Darphin Refreshing Cleansing Milk.  Darphin Refreshing Cleansing Milk is a milky lotion that gently removes all traces of makeup and impurities. 
Ingredients include: fig and banana flower extracts, softening and refreshing agents. Suitable for normal skin.  Cost: $50.  When using a cream cleanser it is best to follow with a toner.  Try Darphin Refreshing Toner to removes all remaining impurities left after cleansing.  cost: $50.