All Posts Tagged With: "denim"
TM & Marta Walsh has got the word that Jordache has taped their first commercial in 20 years starring 30 Rock's Katrina Bowden and directed by Nigel Barker.
The commercial, shot in Brooklyn, New York, features Bowden clad in classic Jordache jeans throughout the last four decades.
The Low-T collection fuses G-Star DNA with the unique style of actress and model, Liv Tyler, to create a range that embraces the look and feel of the modern G-Star woman; cool, sophisticated and controlled.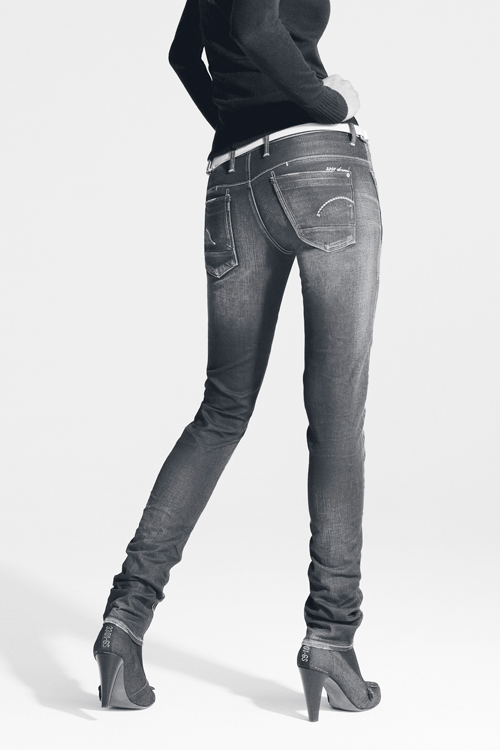 G-Star the Low-T Skinny
Fresh colors anchored the NY RAW Fall/Winter 2010 collection of luxury denim brand G-Star at the Hammerstein Ballroom. Bright Yellow, Nassau Blue and Car Green complemented G-Star's traditionally dark palette for coats, jackets and dresses, while luxury new light denim washes were added to the established dark raw denim range.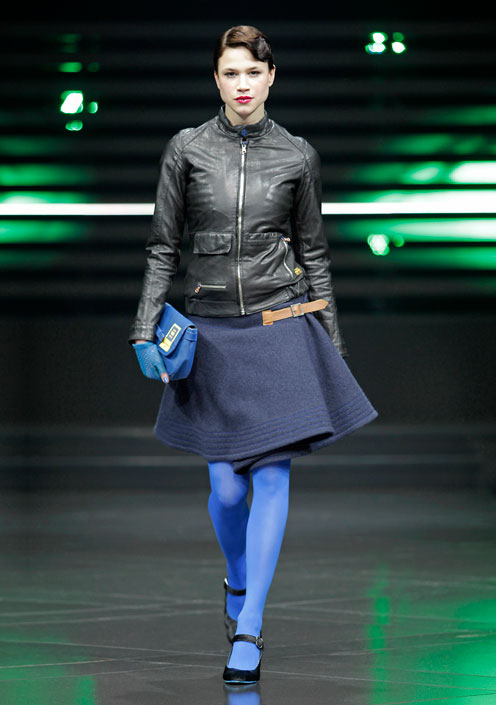 The unique G-Star signature combination of raw and tough mixed with sophisticated and luxurious could be seen in brightly colored, elegantly tailored coats in heavy gauge, cooked wool, paired with luxury worn-in denim pants. The inspiration for this season's NY RAW collection came from the authentic, highly sophisticated service uniform worn by 19th century coach drivers. G-Star combined a formal A-line silhouette with hard-ware luxury materials and fine tailoring resulting in a modern interpretation of the classic Coachman Coat.
Celebrated photographer, Anton Corbijn, returns to shoot his third major advertising campaign for denim innovators, G-Star RAW, with the Spring/Summer 2010 collection, featuring actress and model, Liv Tyler.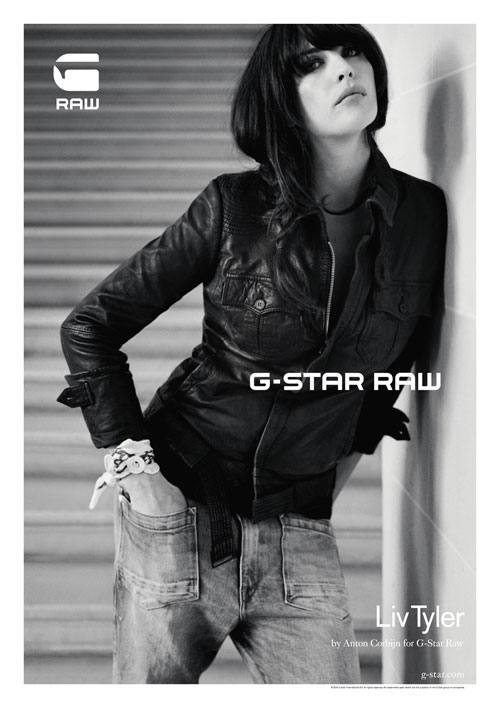 The chosen campaign images feature Liv wearing pieces from the women's Low-T mini-collection – a range designed for the strong, confident and sophisticated modern woman. The decision to use a solo female image as the focus for the campaign underlines G-Star's commitment to its women's collection and reinforces its core theme of 'RAW Elegance.'
Super specialist denim brand G-Star RAW has set up its RAW Gallery in the Grand Gateway shopping mall in downtown Shanghai, China. Hollywood actress and G-Star campaign model Liv Tyler was present for the opening on May 28th, 2010, at 3pm and stayed in town for interviews and a spectacular G-Star party at Shanghai's Brown Sugar club.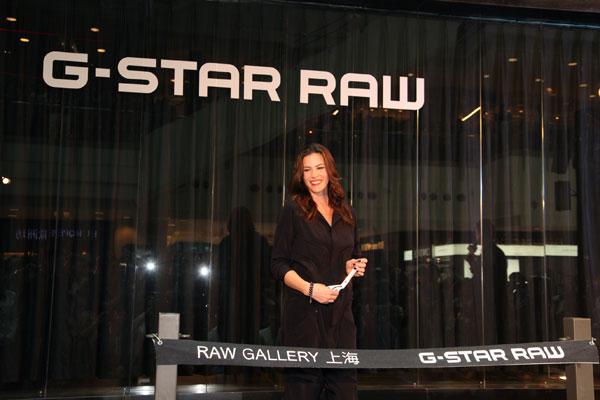 The RAW Gallery is an open access pop up gallery to showcase product and tell the G-Star brand story to the Chinese audience, giving them the opportunity to discover and experience the world of G-Star's DNA. The immediate visual impact generated by the in-house made glass pavilion symbolizes accessibility. The RAW Gallery showcases G-Star's proprietary Arc denim styles, collection pieces from the high-end RAW Essentials collection as well as the female Low-T collection, a special collection inspired by Liv Tyler. G-Star's craftsmanship is further highlighted via special custom made denim Tool Jackets and through a three panel Reading Wall which shows the full G-Star brand story.
Crazy for Chambray! As seen on Hollywood A-listers, from a casual day out to red carpet appearances, Chambray is this season's alternative to denim. The fabric looks and feels cool: the perfect way to beat the summer heat. This classic Spring fabric is back this season – with fresh alternatives to the preppy button up mainstay, Express offers a variety of sexy, fresh and fun Chambray styles that will keep you looking flawless and on trend this season.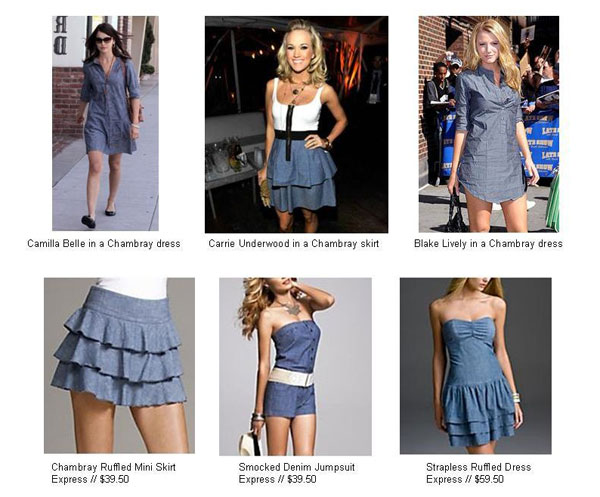 Talking Makeup is excited to let you know about the newest promotion from The Children's Place that kicks off tomorrow, August 12th, 2009!
From August 12th through August 26th, pick up two pairs of denim at The Children's Place stores and receive ANY graphic tee (reg. $7.50-9.50) for FREE!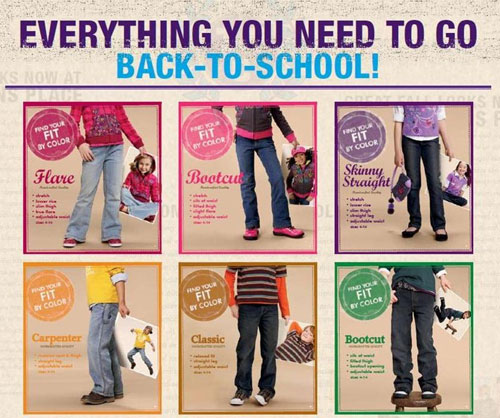 While you're at it, stock up on all the latest denim with the greatest of ease with our new denim guide. Color coded to make shopping easier for mom and dad, our denim guide means no more stressing about styles and cuts – simply remember if your child is a "pink" "purple" or "blue" and you're set!