All Posts Tagged With: "detox"
Get a home-spa makeover with vegan skincare with the NEW launch of the aromatherapeutic skincare collection from Arbonne.
Before stepping out in style this summer, make sure that your skin is in prime condition to be shown off. Tone's latest body wash, Tone Daily Detox Purifying Body Wash with White Clay & Pink Jasmine, helps improve the condition of skin with a unique combination of white clay, jasmine extract and Vitamin E that exfoliates and moisturizes.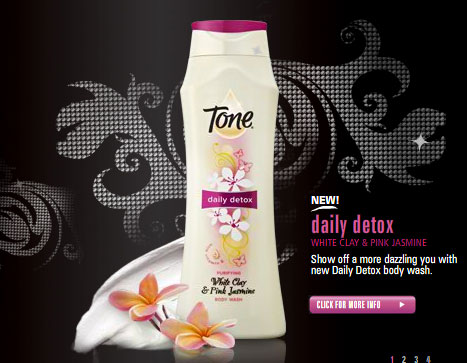 Tone Daily Detox is made with fine white clay granules to exfoliate skin, making it soft and smooth like you just pampered yourself at the spa. It's the perfect way to detox and reveal "get-noticed," glowing skin!
Tone Daily Detox is now available at grocery, drug and mass retailers nationwide for $3.99. You can learn more about Tone here, where you can also download a coupon for $1 off.