All Posts Tagged With: "diet"
Is your wedding coming up and you need to lose weight fast? Try this regimen that really works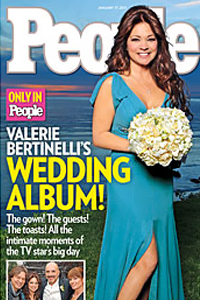 This is a TotalBeauty.com health and beauty article
Many women kick their weight loss program into high gear pre-wedding. If you don't want to go the Jenny Craig route, how can you drop a dress size (or just tone up) on your own? We spoke to the experts to find out …
Lauren Conrad makes Milk Mustache history by asking teens to choose the look of her ad!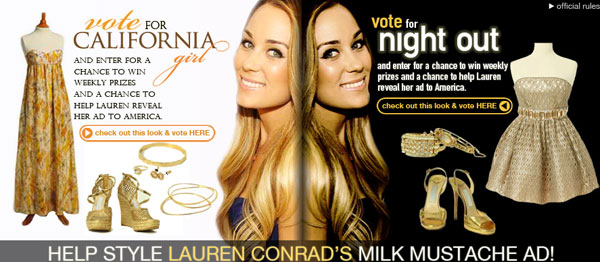 Choose Lauren Conrad's Milk Mustache Ad: Lauren considers milk one of her beauty secrets and knows that drinking it regularly helps her look and feel her best – whether at a red-carpet event or hanging out with friends. To learn some of her other beauty tips, teens can visit bodybymilk.com, where they'll also have the chance to vote on the style of Conrad's milk mustache ad – cool and casual "California Girl" or fun and flirty "Night Out." You can also vote by logging on to the Body By Milk Facebook page.
VOGUE January 2010, Hello Gorgeous Article on Lara Stone
At five feet ten and a size 4, supermodel Lara Stone has struggled to fit in. Stone is about 2 sizes larger than her modeling peers, but this has not stopped her career from skyrocketing. "Lara Stone has a gorgeous women's body," affirms fan Karl Lagerfeld. Stone has appeared in ad campaigns for the likes of Givenchy and has walked the runway for almost every major designer including Marc Jacobs and Balmain.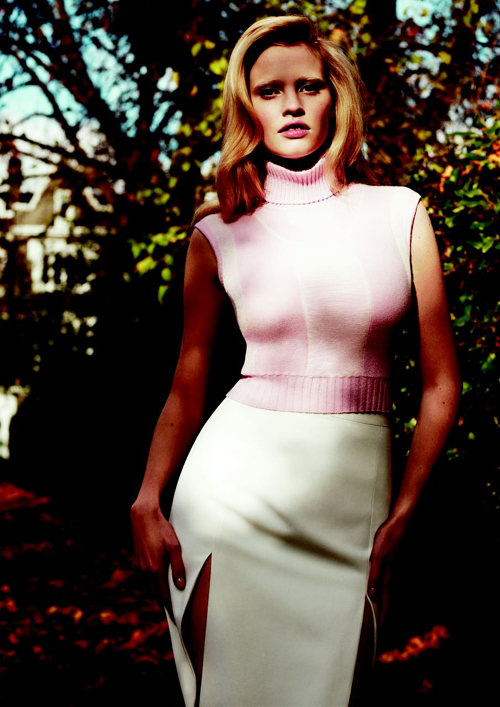 Lara Stone photographed by Willy Vanderperre
In the article Hello Gorgeous, Vogue recalls the days when stylists came to a shoot armed with pins to make the clothes fit the models and examines the absurdity of the thought that clothes only hang nicely on super-skinny girls (aka coat hangers). The opposite is also true – some clothes look better on bodies with "boobs," which is why Stone's career has flourished. Could her unexpected success mean the return of curves? In the January issue of Vogue, Stone opens up to Rebecca Johnson about how difficult it can be to constantly hear how different she is, her methods of coping, and how she views herself now.