All Posts Tagged With: "Do My Back"
"Do My Back" is the well designed and easy to use answer to that classic question…."can you do my back?" This is the ultimate product that allows you to apply sunscreen, self tanner and moisturizer to your own back with ease and style! Perfect for everyone who needs lotions and potions applied to their own backs at the pool, by the sea, and in and after the bath.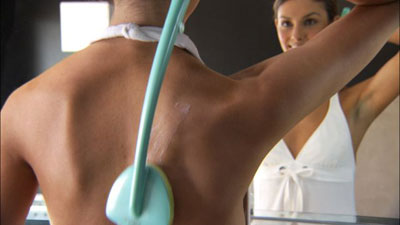 Do My Back was also featured on E! News in their "Summer Essentials" segment.