All Posts Tagged With: "Dolce & Gabana"
At this year's Emmy Awards, Vanessa Williams went for all-out glamour. She chose a dress with lots of color and her hair was down, long and loose, for the first time in three years. To balance out the look, legendary makeup artist Sam Fine focused on a flawless skin with a pop of color in the cheeks and lips.
"It all starts with great skin," says Fine. "It's a long night, with long hours and we don't get to go with them. Foundation and powder are so important." 
To get Vanessa's great face, Sam started with cream foundation. "Cream foundation will last throughout the night," states Sam. Next, he used bronzer to contour the face, drawing attention to each feature.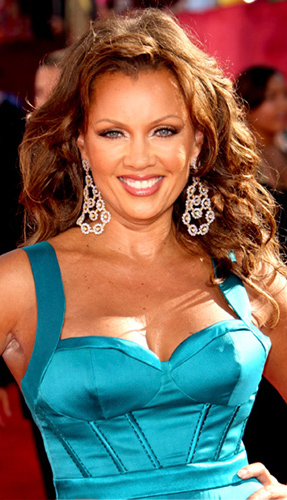 Vanessa's dress made Fine to do a little shopping. "Because Vanessa's dress choice was such a strong color, this forced me to re-address the neutrals I had in my kit," admits Fine. "I wanted to go for a little more color in the cheek, as well as the lip, so I needed to find the perfect coral-pink shade, because true pink can be hard to wear."