All Posts Tagged With: "Donald Trump"
Melania Trump to debut QVC Collection. Timepiece and jewelry collection scheduled to debut April 30, 2010.
International jetsetter, model and entrepreneur Melania Trump thrives on the cultural diversity of the three cities she calls home: New York City, Paris and Palm Beach. Inspired by the bustling arts, architecture, design, and fashion scenes that surround her at every turn, the Slovenian, aqua-eyed beauty decided it was time to bring those inspirations to life…and a new collection was born.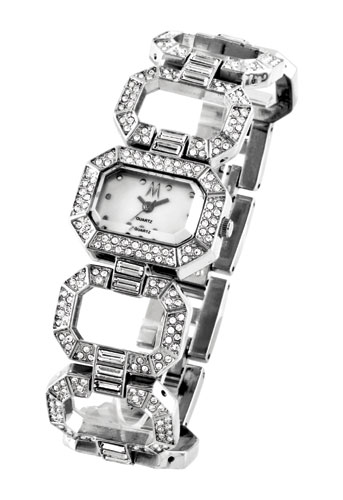 Timepieces & Fashion Jewelry by Melania Trump: "Champs-Elysees" from Paris collection
The worldwide debut of  Timepieces & Fashion Jewelry, designed especially for QVC, is scheduled to be unveiled Friday, April 30 at 9:00 PM (ET). Each piece in the collection will retail for less than $200.00, offering style and luxury at a consumer-friendly price.
"I am thrilled to work with QVC to bring my personal inspiration and design aesthetic to life," says Melania Trump. "I'm proud to debut my collection of premium, affordable timepieces and jewelry and make it available to millions of women across the country. Now women everywhere can add a touch of luxury to their everyday lifestyle!"
I'm so excited to share with you my interview with one of the greatest supermodels of all time, Carol Alt. Any of you remember Carol featured on the cover of the Sports Illustrated Swimsuit Issue in 1982? I was too young to remember but I do know I really loved her at NBC's 2008 The Celebrity Apprentice, with Donald Trump. On that show, Carol came across as not only a very beautiful woman but also very smart one. A type of woman I look up to.  Carol is all about raw food and has a great book about the raw food lifestyle called: the Raw 50 (with David Roth forwarded by Nicholas J. Gonzalez, M.D.) I'm also very excited to let you know about Carol's skincare line called: RAW Essentials.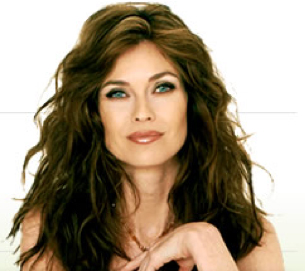 If you are into green and clean skincare products you might want to learn more about Carol's skincare line. I personally love the RAW Essentials Raw-finish Rigorous Face Scrub, RAW Eeentials Raw-juvenate Eye Recoup, and RAW VITA Eye Serum (image below).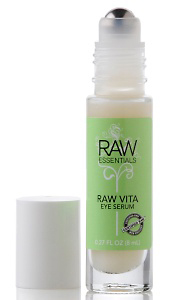 In this interview Carol Alt talks about how did it all begin for her in the modeling world and some of her most memorable moments of her career. What led her create RAW Essentials and what makes it different than the rest. Gives advice to anyone interested in a RAW lifestyle and RAW food diet. Reveals what's in her makeup bag. Gives word of wisdom to aspiring supermodels. And future plans.
Marta Walsh: Your career as a supermodel and actress is undeniably impressive. How did it all begin? What were some of your most memorable moments of your career?
Carol Alt: Oddly, my career kicked off right after a breakup with a boyfriend at the time! I was spotted waiting tables during my freshman year at Hofstra University, where I was enrolled in Army ROTC. The modeling opportunity was the perfect excuse to get off of Long Island and embark on an adventure.
My favorite girl and Donald Trump's daughter Ivanka Trump just got married this week. Did you know? Ivanka married Jared Kushner.
What I love about Ivanka is that not only she is beautiful but she also comes across as very inelegant and determined woman. Congrats Ivanka!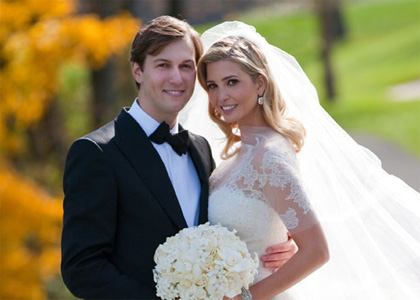 Melania Trump interviews with Marta Walsh
Last year I had an amazing opportunity to interview the ever beautiful Melania Trump for Talking Makeup's celebrity beauty section: www.beautyinterviews.com
I would like to share with you my interview with Melania Trump, JIC you've missed it:) 
Melania Trump is the beautiful and intelligent woman behind entrepreneur Donald Trump. In this interview Melania shares with us some of her best beauty secrets, which celebrity she finds most beautiful, and one or two things you probably didn't know about her. Read Melania's interview here!
Marta Walsh: How do you keep your hair so beautiful?
Melania Trump: YAROK serum, it gives back nutrients to my hair that other products have taken away.
MW: Which skincare products are your favorite?
MT: A combination of vitamins A , C , E and oxygen cream. This gives my face a natural healthy glow.
MW: How do you  get your eyelashes looking long, full, and sexy?
MT: DiorShow Mascara. I love it!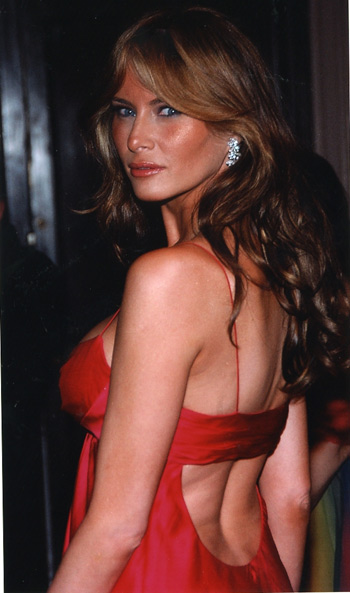 Image via: www.beautyinterviews.com
The very beautiful Melania Trump is featured on the cover of Beauty Interviews March 2008 edition. Melania Trump is the ever glamorous wife of Donald Trump, entrepreneur and star of the hit TV show: The Apprentice and The Celebrity Apprentice. Melania was interviewed by Marta Walsh and shared some of her beauty secrets.
Other great interviews in Beauty Interviews March 2008 Edition include: Bobbi Brown, Hello!Magazine's Beauty Editor Nadine Baggott (also the editor of: www.beautybynadine.com), Katianna Nightingale founder of Aqua Tan, and Karen Sinclair Drake the creator of a new skincare line: Sophyto. To read Melania Trump's interview and all these other brilliant interviews, visit Beauty Interviews!