All Posts Tagged With: "Eau de Parfum Spray"
Valentine's Day Beauty: New! Very Hollywood Michael Kors Fragrance Must-Haves for Valentine's Day!
Just in time for Valentine's Day, Michael Kors introduces The Very Hollywood Michael Kors Must-Haves Set. Complete with a 1.7 oz Eau de Parfum Spray and a fabulous mini roller ball with charms, this chic gift set guarantees she will feel gorgeous on or off the red carpet.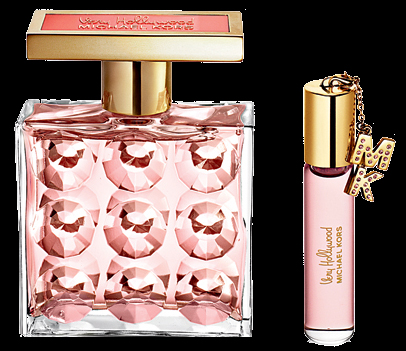 NEW! Very Hollywood Michael Kors Must-Haves Valentine's Day Set $65.00 SRP
Available February 2010 at select Macy's, Nordstrom, Belk, Dillard's, Ulta, Lord & Taylor and Michael Kors Boutiques.
Check out Michael Kors' Valentine's Day Favorites on www.veryhollywood.com!
Looks like Kim Kardashian's perfume is now available at sephora.com. Kim's fragrance is simply named KIM KARDASHIAN and comes in a gorgeous deep black purple bottle with a pink logo. I quite like the way the bottle looks and the logo KK. However, I haven't smelled it yet. Have you?
Aren't you curious to find out what type of fragrance notes Kim Karadashin is into?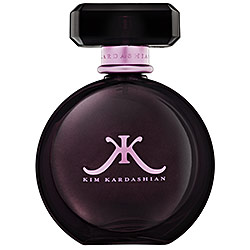 TV star, entrepreneur, model, actress, and trendsetter Kim Kardashian adds another accomplishment to her portfolio: a trademark fragrance. Discover the sensual scent inspired by one of the world's most idolized women. The essence evokes Kim's sultry style with crisp top notes, lush mid notes, and a sexy drydown. Gorgeous, voluptuous florals reflect her allure, while soft jasmine, tuberose, and gardenia mirror her femininity. Tonka bean, jacaranda wood, and sandalwood add a warm, sensual base.
Here are some great holiday gift ideas by Michael Kors: 
Very Hollywood Michael Kors Luxe Perfume Spray, $300: Like a best-actress award on the dressing table, the Hollywood Luxe Perfume Spray steals the spotlight. Truly a fragrance fit for Hollywood royalty. Available at Bergdorf Goodman, Michael Kors Boutiques and Neiman Marcus beginning September 2009.