All Posts Tagged With: "Eau de Toilette"
New Fragrance: Introducing CHANCE EAU TENDRE Eau de Toilette by CHANEL.
A new facet of CHANCE is born — the third generation of the CHANCE Fragrance family. CHANEL Master Perfumer Jacques Polge has created a new fragrance constellation that is a whirlwind of tender and vibrant notes. This incarnation of the decidedly youthful scent reveals itself to be both delicate and airy, with an intoxicatingly light, fruity trail. An unexpected mingling of grapefruit and quince meets the crispness of fresh green notes, while a trace of Jasmine Absolute lingers in the air. Gently warmed by a sheer veil of White Musk, CHANCE EAU TENDRE Eau de Toilette is at once innocent and seductive, for those who dare to dream anew.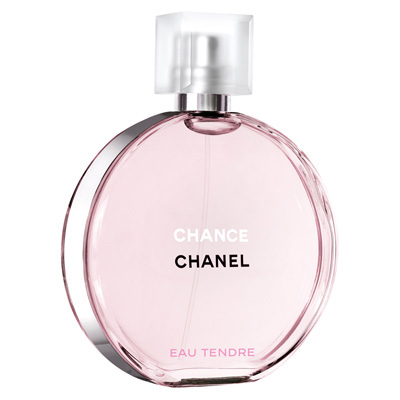 CHANEL CHANCE EAU TENDRE Eau de Toilette: $65.00 for 1.7 oz., $90.00 for 3.4oz.
On counter: March 2010 at Nordstrom, Bloomingdale's Soho & 59th Street in New York City, CHANEL boutiques and Chanel.com
April 2010 at all CHANEL counters in department and specialty stores
I'm in love with Miss Dior Cherie Eau de Toilette. This perfume smells truly unique. Not too sweet, not too spicy, not too strong. The scent cheers me up every time I spray it on, day or night. I feel like I am Miss Dior Cherie (in image below) when I wear this fragrance. Miss Dior Cherie Eau de Toilette is not just a perfume for me, it is a state of mind. 🙂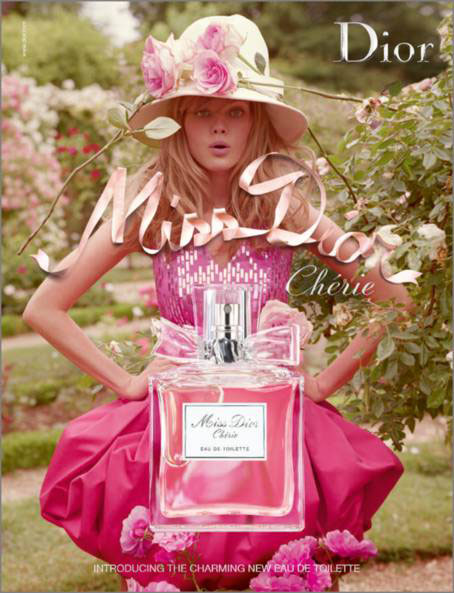 Miss Dior Cherie Eau de Toilette, created by Dior Master Perfumer, Francois Demachy, is a dazzling spring floral interpretation of the classic Miss Dior Chérie (which I also love, this one smells a bit heavier). The new fragrance version opens with a lilting fruity note for a fresh and joyful first impression. The heart's floral bouquet evokes the sense of a garden full of flowers. An elegant, signature base note completes the captivating essence.