All Posts Tagged With: "Elizabeth Arden"
Great Skincare. Marta Walsh's picks are the NEW Elizabeth Arden Ceramide formulas. Ceramide Plump Perfect Ultra Lift and Firm Eye Cream SPF 15 and Ceramide Plump Perfect Ultra All Night Repair and Moisture Cream for Face and Throat. BTW I'm a huge Elizabeth Arden skincare, after my visit to the Elizabeth Arden Red Door Spa in Phoenix AZ I was hooked. Just in case you're wondering how the actual creams look inside, they are pure snow white and creamy. Divine.

T to B: Ceramide Plump Perfect Ultra Lift and Firm Eye Cream SPF 15 and Ceramide Plump Perfect Ultra All Night Repair and Moisture Cream for Face and Throat
Celebrity Makeup Artist Mary Phillips created the beautiful makeup look for Elizabeth Arden spokesperson, Catherine Zeta-Jones, at the 2010 Tony Awards on June 13th, 2010. Catherine Zeta-Jones was wearing light blue Versace gown as she accepted her Tony Award for Best Performance by a Leading Actress in a Musical. Talking Makeup has the inside scoop on the Elizabeth Arden products used to create Catherine's makeup look!
The Makeup Tutorial
For a smoky eye effect, Mary applied Elizabeth Arden Color Intrigue Eyeshadow Duo in Black Currant and Color Intrigue Eyeshadow Duo in Peacock from lid to brow to give the eye that extra pop.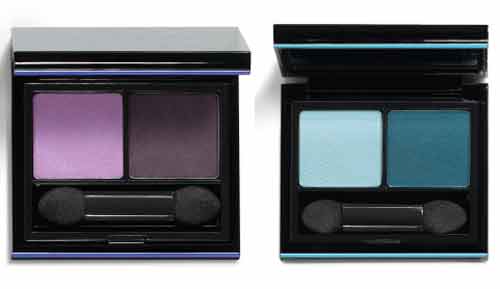 Elizabeth Arden on the red carpet: Celebrity makeup artist Kelsey Deenihan created the makeup look for Julie Benz at the 2010 Crystal and Lucy Awards on June 1st, 2010, in California and Talking Makeup got the inside scoop on the Elizabeth Arden products that were used! Julie Benz, one of Hollywood's most sought out actresses today, lit up the carpet looking stunning in her red satin dress designed by fashion designer Max Mara.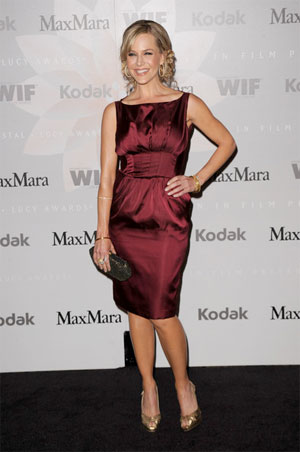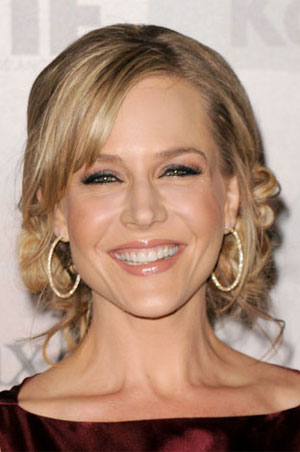 Elizabeth Arden introduces a NEW limited edition, refreshing twist to the famous Pretty fragrance. Pretty Eau de Cologne Splash offers a fresh, spirited floral bouquet of Pretty with a hint of citrus. This new fragrance is the perfect addition to your glamorous look and carefree mood on a bright spring afternoon!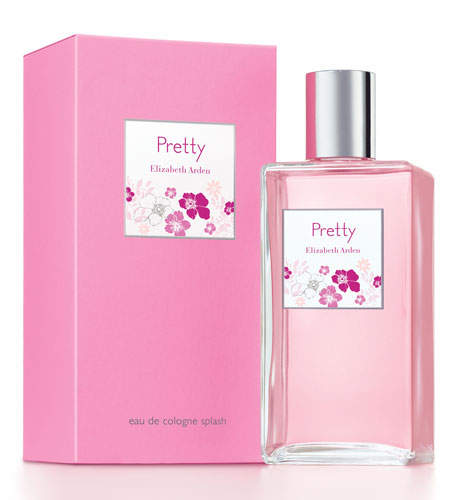 With its new fragrance notes, such as White Peach and Pink Lady Apple, Pretty Eau de Cologne Splash reminds us of the beauty of spring and summer, with a subtle fruit note that gives a fresh sensuality to the fragrance. Presented in a pretty glass bottle, Pretty Eau de Cologne Splash comes with an optional pump so you can easily switch from spray to splash, to better suit your mood.
Introducing the latest fragrance from runway darling and designer of the stars, Nanette Lepore. Not only is nanette by Nanette Lepore designed to express the sensuality, sophistication and romance that shows her innate understanding of the female spirit, but at the heart of the fragrance lies a hint of vibrant violet, conveying the true heart of every mother, her daughter, Violet — a sweet story for Mother's Day and beyond.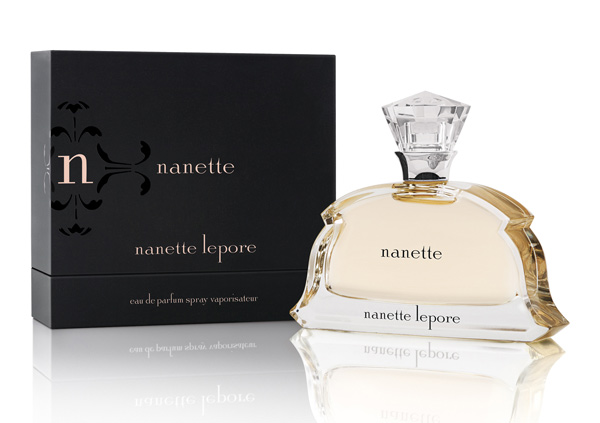 Nanette Lepore has become internationally known for her ultra-chic, sophisticated and flirty women's clothing line. Among Nanette Lepore's devoted clientele are stylish celebrities like Eva Longoria Parker, Sharon Stone, Reese Witherspoon, Katherine Heigl and Scarlett Johansson.
"The uniquely feminine ritual of bathing, applying fragrance, slipping into lingerie and selecting a dress serves as an intimate and luxurious moment in an otherwise hectic day. I designed nanette to be a meaningful part of this experience." – Nanette Lepore
Are you looking for a fresh, glamorous look to brush off those winter days? Elizabeth Arden's NEW Spring/Summer 2010 Makeup Collection might be for you. Here are the highlight of their latest additions:
Pure Finish Mineral Bronzing Powder: This new formula conditions skin with fresh-ground, micro-light minerals that give you a beautiful natural glow, perfect for any summer day. The compact also comes with a collapsible kabuki brush, a must-have for every makeup bag.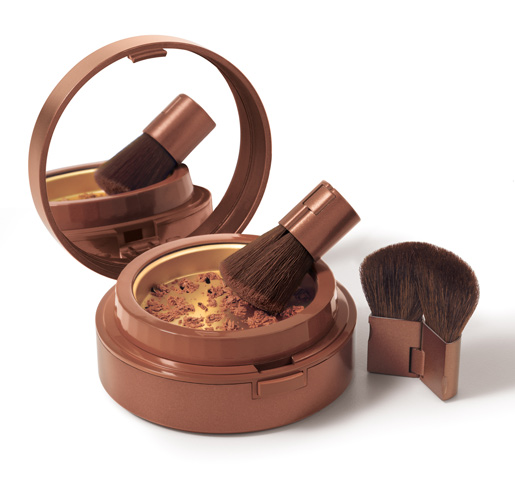 Few weeks ago I had the luxury to visit the Elizabeth Arden Red Door Spa at the Biltmore Fashion Park on 24th St & Camelback Rd in Phoenix Arizona. Needless to say, Biltmore is one of the fanciest locations in Phoenix and I'm always up for chic trips. Before I tell you my story I want to say: Wow! I had the best facial in a long time thanks to Lucy Olson (can one have such great connection with your facialist? I know I did. Lucy was the sweetest.)
As soon as I walked into the red door spa in Phoenix I felt immediately relaxed. I changed into a robe and comfortable slippers and even signed my form in that very relaxing outfit. The music while having my Antioxidant Defense Facial was so relaxing. Although Lucy was very friendly she insisted on stop talking as soon as my facial began. Isn't this what we want? She understood what it takes to get relaxed and escape the day to day life.
Introducing the NEW Prevage Face by Elizabeth Arden!
Elizabeth Arden's best-selling anti-aging formula, with acclaimed antioxidant Idebenone, is taking anti-aging to a whole new level! PREVAGE Face Advanced Anti-aging Serum is one of this year's biggest launches for Elizabeth Arden.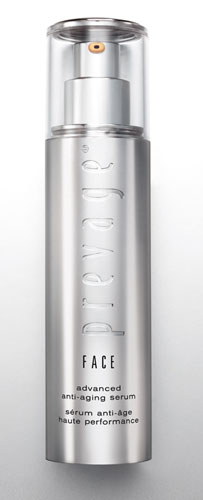 According to Elizabeth Arden: Idebenone is proven to be the most powerful antioxidant and the ONLY antioxidant to receive the highest EPF rating of 95 out of 100. It can act on all three levels of free radical damage, working deep within the surface layers of the skin to restore skin cells. The new formula delivers Idebenone to the skin in a new way that advances its protective, preventive and corrective benefits.
Elizabeth Arden's NEW Limited Edition Anniversary Lipstick: Red Door Red. To commemorate 100 years of beauty innovation, Elizabeth Arden is celebrating with the launch of the NEW Limited Edition Anniversary Lipstick.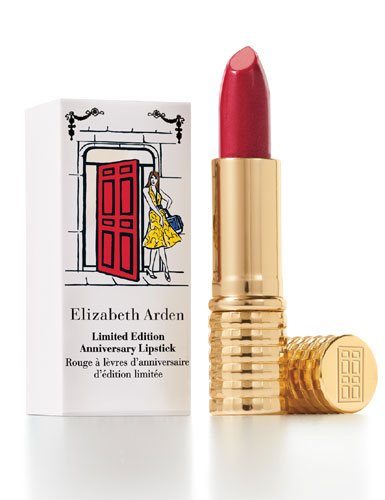 A universally flattering, sheer lipstick, the Red Door Red hue stylishly represents strength and femininity – a beautiful way to pay tribute the Elizabeth Arden woman.
In honor of Miss Arden's belief in the importance of total beauty, Elizabeth Arden is proud to donate all of the proceeds from the lipstick to Look Good … Feel Better. This organization helps to improve the self-image, appearance and quality of life for people undergoing cancer treatments by teaching beauty techniques, which help them to cope with the beauty-related consequences of cancer and boost their self-confidence.
On my visit to New York City for Fashion Week this month I had the luxury to stop by at the Elizabeth Arden Red Door Lounge at the W Hotel. There I met with the Red Door Spa National Creative Director, Zahir Ziani, and also had one of the most va va voom blow outs of my hair history by the fabulous Billy Dee Williams (he's a true artist). Well, see for yourself. Thank you the Red Door Spa team!
Visit www.reddoorspas.com to find the nearest Red Door Spa to you!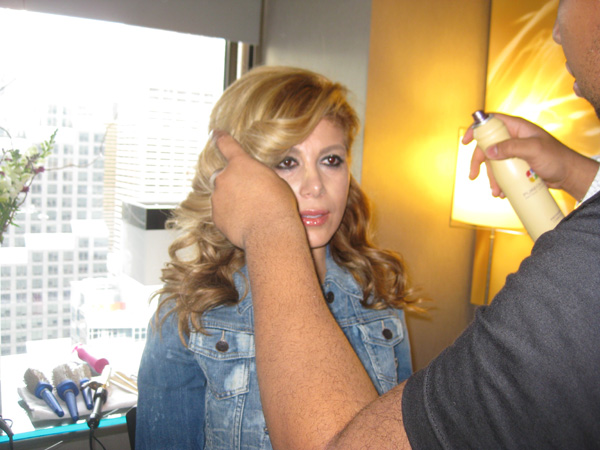 Marta Walsh at the Red Door Lounge. with Billy Dee Williams my hairstylist who swears by
Pureology hairspray!