All Posts Tagged With: "E!News"
Last year (2008) I've interviewed my favorite TV host Giuliana Rancic for Beauty Interviews Talking Makeup's celebrity beauty section. I would like to share with you my interview with Giuliana just in case you've missed it.
Giuliana Rancic is the beautiful host we know from E!News. Her Style network reality show Giuliana & Bill with hubby Bill Rancic just got picked up for another season! In this interview Giuliana shares with us some of her beauty secrets, her favorite way to relax, and why she is trying to convince her E! bosses to let her take a week off.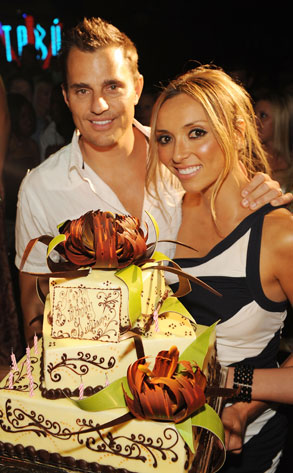 Giuliana Rancic with husband Bill Rancic
Photo credit: Getty Images and www.dailymakeover.com
I keep my hair beautiful thanks to… Kerastase hair products.
My favorite skincare products are… Patricia Wexler MD. I use her moisturizing eye cream and cleansers religiously. At night, I use DDF's foaming face cleanser. It's a magical blue liquid that keeps my skin so clean.
I get my eyelashes looking long, full, and sexy using .. MAC Pro Lash in Coal Black