All Posts Tagged With: "Eva Longoria Parker"
Eva Longoria Parker stuns in Marchesa at the Lionsgate's Pre Golden Globes party last night, Saturday January 16, 2010. Eva wears a chiffon long sleeve cocktail dress with all over beading.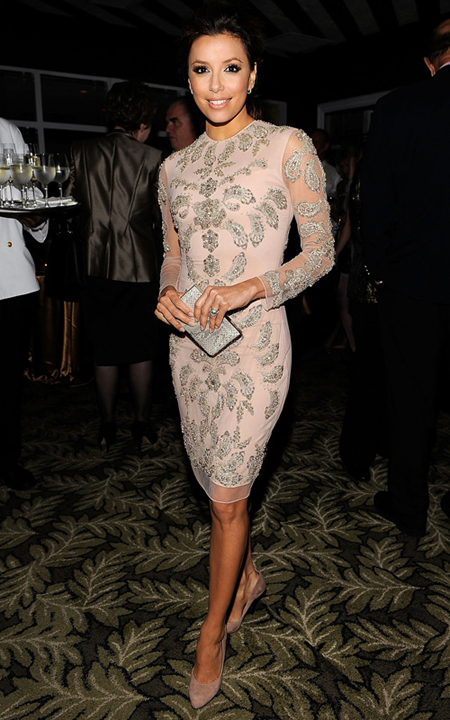 About Marchesa: Co-founded by Georgina Chapman and Keren Craig, the company's namesake and muse is the noted eccentric European style icon Marchesa Luisa Casati. The collection, designed by Georgina Chapman, is available in the United States at Bergdorf Goodman, Neiman Marcus, Saks Fifth Avenue and specialty stores nationwide. Internationally it can be found at Harrods in London, Holt Renfrew in Canada, Joyce in Hong Kong, Alothman in Kuwait and other prestigious stores worldwide.
Stand out this season with perfect holiday hair!
This is the time of year for celebration, and you want to make sure you look as great as you feel. These tips and products from celebrity hair stylist Ken Paves, whose clients include Jessica Simpson, Jennifer Lopez and Eva Longoria Parker – are all you need to get party-worthy hair in a snap.
For a fun alternative to your everyday hair style, clip in hairdo's Wrap-Around Pony ($49: QVC.com). This easy-to-do style looks chic and effortless, and it only takes minutes to do! The Wrap-Around Pony instantly adds length and volume to your hair, and can be heat styled to achieve any desired texture. Stars like Blake Lively have wowed on the red carpet by sporting this fun, flirty look.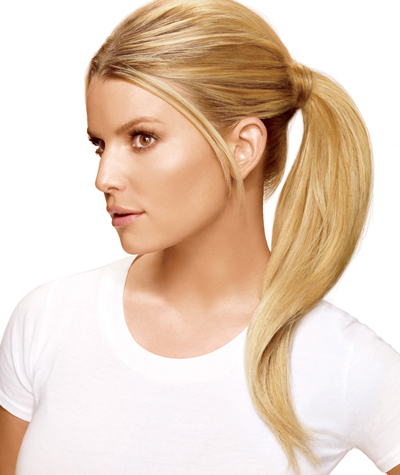 Talking Makeup posted  Eva Longoria Parker and Hayden Panettiere New Short Bob Hair Cut back in July 2008, and it's one of our most popular posts! Must be really difficult to decide which of these two beautiful celebrities look best with their short bob hairstyle.
Who do your think looks best with their short bob hair cut: Eva Longoria Parker or Hayden Panettiere? Changed your mind yet?:)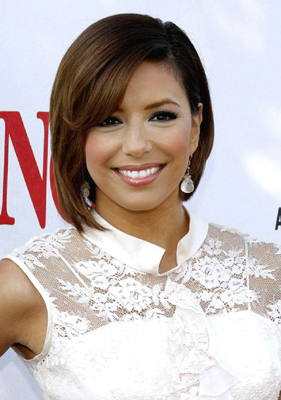 Want to go short for summer without having to deal with the awkward grow out in the fall? Believe it or not, there is a way to get a scissor-free bob! From runway shows like Marc Jacobs to celebs like Eva Longoria Parker everyone is doing the faux bob. SEE MORE CELEBS!

Actress Eva Longoria Parker in a faux bob.
What do you think? Would you wear a faux bob?