All Posts Tagged With: "Eye Makeup Remover"
Natural Skincare: Summer skin with Liz Earle Naturally Active Skincare. Introducing Marta's favorite Liz Earle skincare products to keep my skin pampered this summer.
L to R:
Liz Earle Eyebright Soothing Eye Lotion with cornflower witch hazel and organic aloe vera. Eyebright is designed to clean and refresh the delicate eye area. Marta Walsh says: "Love patting Eyebright around my eye area with a cotton ball to remove traces of eye makeup and to get that cooling and super refreshing feel. Works great especially after a late night which happens more often in the summer".
Nude Skincare: Nude Cleansing Facial Oil is a luxurious and effective detergent-free cleanser and eye-makeup remover for normal-to-dry skin. Now available in 100ml travel size, $36. This cleanser will effectively remove even the most stubborn make-up (including smokey eyes). Omega 3 and Vitamin E deeply cleanse and nourish for soft skin in seconds. Warm between hands and massage onto dry face. Apply warm water to form a light milk and rinse clean.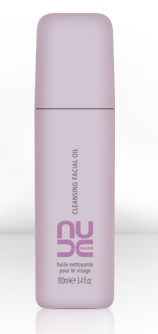 Marta Walsh says: If you love the Japanese way of cleaning face with oil then you might also love Nude's Cleansing Facial Oil. Nude skincare products are my ultimate favorite. Probably one the best natural skincare lines on the market today.
GIVEAWAY: Watch Marta's video blog for today and enter to WIN the very fabulous TALIKA Paris the beauty of your eyes kit!!! (1 Winner). Remember to leave your comments under the video in You Tube!!
TALIKA Paris the beauty of your eyes Kit Includes:
1. lipocils
2. lash conditioning cleanser
3. eye decompress
4. eye therapy patch
Good Luck!!! xoxo Marta Walsh
I would like to share with you my list of top makeup removers that you can buy at CVS!
Products mentioned in Marta's Vlog:
Rosaliac Gelee Micellar Make-up Removal Gel by La Roche-Posay, $24.50.
SENSITIVE TOUCH Eye Makeup Remover by LUMENE, under $10.
SENSITIVE TOUCH Cleansing Wipes LUMENE, under $5.
I've been seeing great skincare brands at CVS lately and one of them is Lumene. I haven't tried the whole range yet, but I did try the Lumene Sensitive Touch Eye Makeup Remover. It was very gentle on my eyes, wasn't oily at all, and it's fragrance-free (I'm a fragrance-free fanatic at times:). And lastly, it did what it was designed to do, it removed my eye makeup.
Lumene Sensitive Touch Eye Makeup Remover the description on www.lumene.com :
This gentle eye makeup remover gently and effectively removes water-soluble eye makeup. Its pH level is gentle on the eyes and makes it suitable for contact lens wearers too. In co-operation with Finnish Allergy- and Asthma Federation.