All Posts Tagged With: "eye makeup"
Loving LORAC Close Up: Real Life To Red Carpet Eye Tutorial ($36). The kit includes the perfect everyday or night eye shadow shades and all you need for your eyes to go from the office all the way to a party night out. Amazing! Here is a 'close up…
LORAC Close Up: Real Life To Red Carpet Eye Tutorial comes in this kit…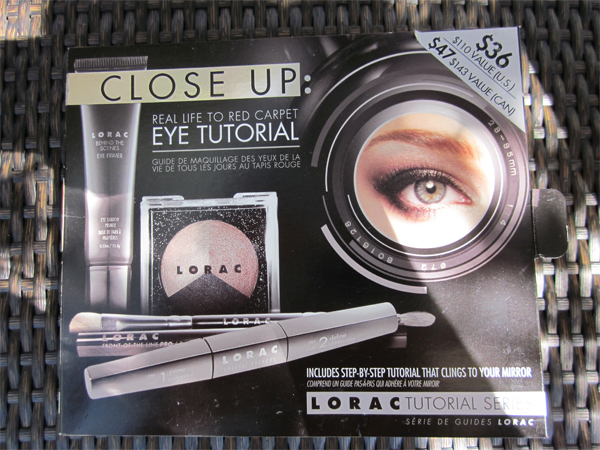 When you open you see this…
Best Liquid Eye Liner: I just discovered a new favorite liquid black eye liner: Noir Cosmetics Lifeline Liquid Liner. I can get the perfect lined eyes with this eye liner. The brush is very friendly and easy to use. This liquid eye liner creates a clean precise line and it is long lasting. I also love the packaging for the Noir Cosmetics line: Mostly in black hence the brand name: 'noir' (Black in French). Just simple and elegant. Looks like Noir is the expert in all things eye makeup from a pencil sharpener, eye liners, mascara, to a gentle eye makeup remover.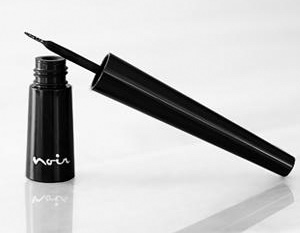 Visit noircosmetics.com for more product details.
Smoky Eyes: I'm loving my eyes smoky these days. I feel a bit 1960s nostalgic, edgy, and playful with smoky eyes. For the longest time I've been using black purple eye shadow or dark brown. I'm now addicted to black eye shadow. My favorite is: Bobbi Brown eye shadow in Caviar, $20 (see image below). I apply to both the upper and lower eyelids, and add a black liquid eye liner by Maybelline to wing my eyes for an extra dramatic and wow factor effect. Promise, I will update with photos very soon!:)
I also LOVE:
Love Twilight Kristen Stewart's winged eyes? You can get this look with Milani Cosmetic's EYE TECH Liquid Liner in Black (also available in Brown and Charcoal) for $6.99. Liner is available on Milanicosmetics.com and in drugstores nationwide.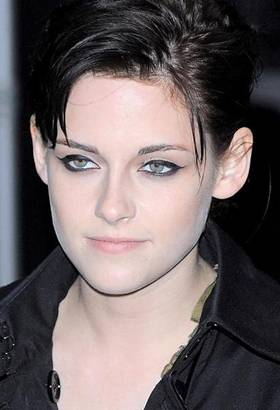 Vera Farmiga was sporting red lips at the Up in the Air LA Premier on Monday, November 30th, 2009, Westwood, Los Angeles, CA. Vera was wearing a dress by Dolce & Gabbana and her makeup look was created by Tina Turnbow, a Natural Makeup Artist.
"Vera's look was simple glamour: Her dress was ephemeral – a white, almost grecian Dolce & Gabbana, and I wanted her makeup look to shine forth her beautiful features, while keeping that simple, effortless air."-Tina Turnbow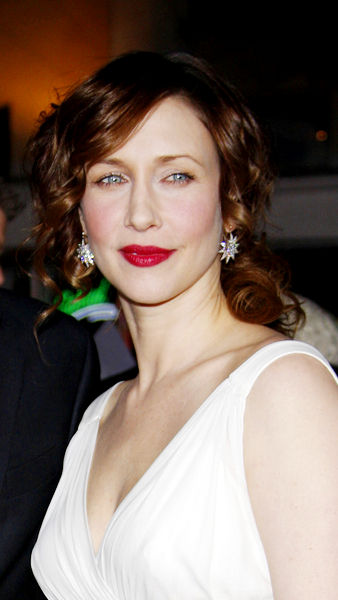 Face Products: "Vera has a beautiful, fair complexion, so I kept it simple – with a lightweight foundation and finished with a light, rosy blush.
Foundation: Almay Pure Blends Mineral Makeup in Fair – "l love that this foundation is 97.4% natural"
Blush: Revolution Organics Freedom Glow Beauty Balm in Blushed – "It's a beautiful cream stick that creates very natural-looking rosy cheeks." Mineral Fusion Blush in
Trace "a soft, baby pink to highlight cheek bones"
Powder: Tarte Provocateur SPF 8 Pressed Mineral Powder & Compact in Fair
Get The Look: Actress Nikki Reed made her mark last night on the NYC red carpet premiere of The Twilight Saga: New Moon, along with costar Kristen Stewart. mark Celebrity Makeup Artist Jamie Greenberg spills her top secret tips to create Nikki's understated, yet elegant look.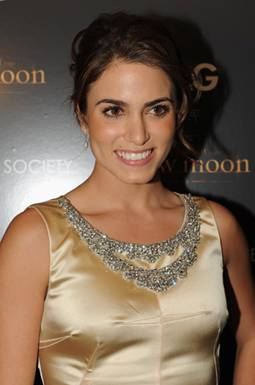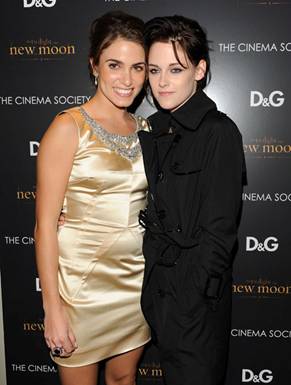 Jamie Greenberg Explains How to Get Nikki's Radiant look:
Eyes: "Nikki has gorgeous dark eyes that I really wanted to play up. I started by smudging mark Eyemarker Color On Line in Java along her upper lash line, followed by two coats of mark Scanda-Lash Hook Up Mascara on the top lashes. For her bottom lashes, I took the tip of the mascara wand and carefully coated each lash for definition, then brushed it out with the wand for separation. I finished by applying mark I-mark Custom Pick Eyeshadow in Nomadic to her lids and Fairy Dust in her crease."
Natalie Portman looks beyond beautiful on the cover of V Magazine this month. Natalie is probably one of the few people I know or could imagine having not much hair and still look stunning. And, I love her 80's inspired punk hairdo and eye makeup. What a brilliant photo. Natalie was photographed by Mario Testino. Mario, I would like to meet you one day!:)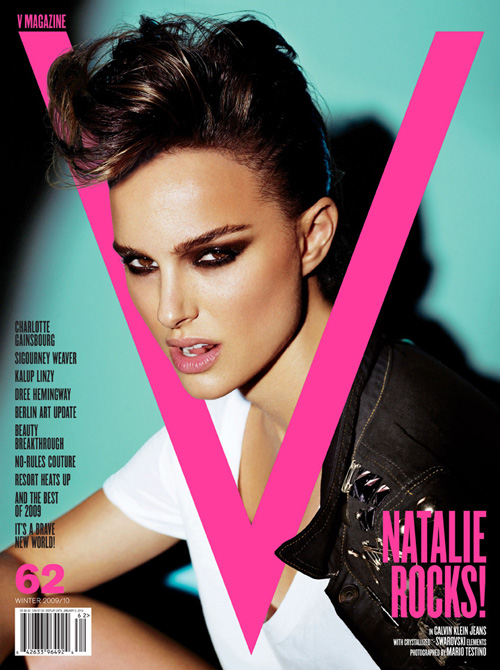 Kate Hudson is on the cover of Elle Magazine UK December 2009 issue and I'm intrigued with her bold and very dramatic eye makeup. The photo reminds me of the 1930's for some reason, maybe it's the dress. And I really love Kate's artistic and timeless pose. Do you also love?
I'm always on the look out for great makeup removers. I like the process of removing my makeup before bed easy, clean , and very simple. This is why I love La Roche-Posay Rosaliac Gelee Micellar Make-up Removal Gel, $24.50. It literally feels like water on your face, maybe because one of its ingredients is actually La Roche-Posay's Thermal Spring Water? Skin feels fresh as soon as you apply this makeup remover on your face. It's fragrance-free, not oily, and very simple to remove or wipe off. Which means, there isn't a residue left after you apply. Do you know the feeling? Major plus!!  It felt gentle and didn't irritate my skin. OK to remove eye makeup as well. And, it's available at CVS *.

La Roche-Posay Rosaliac Gelee Micellar Make-up Removal Gel the company description: The first step in a dermatological regimen for redness-prone and reactive skin.
On my recent trip to New York City I visited the Lancôme boutique on Upper West Side, which was a totally luxuriating (Marta just made this word up) experience. I love makeup and I love Lancôme so as you can tell it felt like heaven to me, lol. The icing on the cake was being introduced to Lancôme's top celebrity makeup artist Sandy Linter, an industry icon. She's worked on more celebrities and supermodels than any artist around. She was recently awarded an Elle Genius Award (check out the April 2009 issue of Elle!) and there's a great interview with her in the April Allure that's part of the gorgeous "Coming of Age" story featuring Cindy Crawford.
When chatting with Sandy, she told me she did makeup for Sigourney Weaver! Sandy also did the makeup charts for the Austin Powers movie. Yes, yes…cool stuff! 
I was thrilled when Sandy Linter offered to makeover my eye makeup, particularly my eye liner. She told me I almost got it right however with my eyes being a bit roundish she suggested I change my eye liner application technique. She recommended Lancôme Ink Artliner in Indigo Charm and to go for a softer eye makeup look. She took off my black eye liner and gave me the following tips on how to apply Lancôme Ink Artliner in Indigo Charm:

Lancôme Celebrity Makeup Artist Sand Linter & Marta Walsh at the Lancôme boutique Upper West side New York City.