All Posts Tagged With: "Eye Serum"
On Thursday evening, July 22nd, 2010, Estée Lauder kicked off its largest sampling program to date – America's Night to Repair. Continuing the success of last year's first annual America's Night to Repair, for 4 synchronized hours – from 5:00pm – 9:00pm (all local times) – Estée Lauder Beauty Advisors were distributing a total of 360,000 deluxe samples. Customers could choose either a 10-day supply of NEW Advanced Night Repair Eye Synchronized Complex or Advanced Night Repair Synchronized Recovery Complex at ALL Estée Lauder department and specialty store counters nationwide while supplies lasted.

The Estée Lauder window display at Macy's South Coast Plaza Costa Mesa OC California
Estée Lauder Advanced Night Repair Eye Synchronized Complex ($49.50) is absolutely an amazing eye serum and in my top best ever eye treatments list. What I love about Repair Eye is that it's very sheer and my under eye skin absorbs it quickly without leaving a residue. When an eye cream leaves a white creamy residue or any residue and doesn't absorbed into my skin fast it's a major deal breaker. The Estée Lauder Advanced Night Repair Eye is also super soothing and hydrating to under eye skin. Love love love.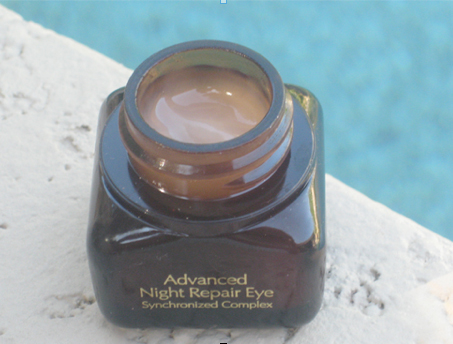 Estée Lauder Advanced Night Repair Eye Synchronized Complex in 'real life' is designed to target under eye fine lines, wrinkles, puffiness, dark circles, dryness and uneven skintone.
I'm already a huge fan the La Prairie Anti-Aging Longevity Serum and this is why I'm excited about La Prairie's latest addition: White Caviar Illuminating Système.
About White Caviar Illuminating Système from La Prairie: Luxury Swiss beauty company La Prairie is dedicated to keeping skin as young looking as possible, as long as possible, and that means launching high-performance products to target lines, wrinkles and now, age spots.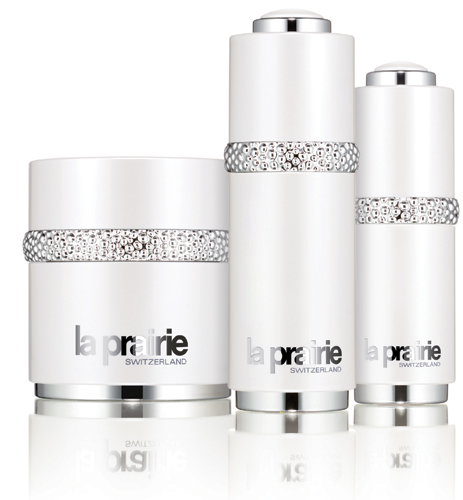 Introducing White Caviar Illuminating Système from La Prairie, which includes:
White Caviar Illuminating Cream – $450
White Caviar Illuminating Serum – $450
White Caviar Illuminating Eye Serum – $250
GET THE LOOK: Thanks to Celebrity Makeup Artist Gita Bass Talking Makeup has the scoop on how to get Toni Collette's radiant look at the 67th Golden Globe Awards last night.
"For Toni Collette I combined warm healthy skin with a bronze metallic smoky eye and nude glossy lip" according to Gita. She prepped her eyes with AMOREPACIFIC Moisture Bound Intensive Vitalizing Eye Complex (available at Sephora.com)  to reduce any puffiness and to ensure the concealer and shadow stay in place all night. To create the perfect canvas for a flawless radiant complexion, Gita prepped Toni's skin with AMOREPACIFIC Moisture Bound Refreshing Hydra Gel. The whole look was set with AMOREPACIFIC Moisture Bound Skin Energy Spray for a final touch of hydration and staying power. 
 "I added a layer of La Mer's The Body Crème to keep her skin looking glowing and radiant. To keep her face looking flawless I used The Radiant Concealer SPF 25 under her eyes and on any redness. I prepped her lips with the amazing La Mer Lip Balm to keep them full and hydrated all night long." added Gita.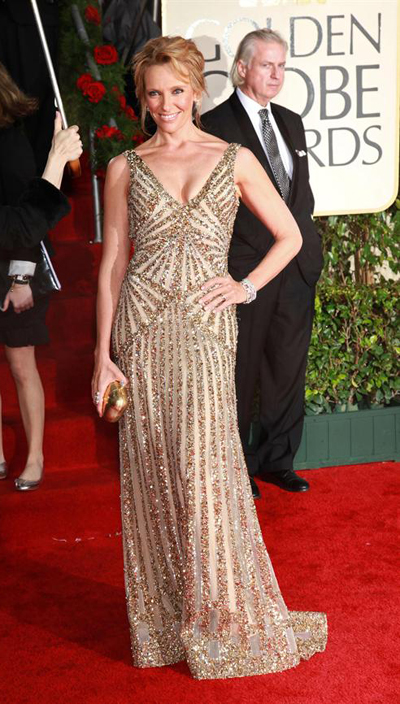 Danica Jardien is a Denver-based makeup artist with a resume most beauticians feign. Not only has she worked with President Barack Obama, but she's also had the luxury of working with Tyra Banks. Danica is looked up to by many people for her thoughts on beauty and her continued studies on numerous products in the industry. She is a hard-working professional who is in touch with her fans on many of the top social networking sites such as Twitter, YouTube, and Facebook.
In a recent update to her popular YouTube Channel, Danica goes over the art of covering up dark circles. She starts off showing the viewers how she starts off with a concealer, and then discusses how she has finally found an eye serum that works wonders at reducing puffiness and dark circles.
This eye serum is called the "Dark Circle Serum," and it's made by Wrinkle System. The Dark Circle Serum is part of the popular "Two Minute Wrinkle Drill," and if you follow the above link you can see Danica perform the entire routine, which starts off with a cleanser and also includes an anti-wrinkle solution.
Dark circles are caused by many factors, and they can be perceived by people in many ways – none are positive! Dark circles give off the notion that one leads an unhealthy lifestyle, does not sleep properly, or abuses drugs or alcohol. One cannot simply afford to have dark circles or puffy eyes, and for this reason, it's important to watch Danica's video.
*Above post is a sponsered post.
I'm so excited to share with you my interview with one of the greatest supermodels of all time, Carol Alt. Any of you remember Carol featured on the cover of the Sports Illustrated Swimsuit Issue in 1982? I was too young to remember but I do know I really loved her at NBC's 2008 The Celebrity Apprentice, with Donald Trump. On that show, Carol came across as not only a very beautiful woman but also very smart one. A type of woman I look up to.  Carol is all about raw food and has a great book about the raw food lifestyle called: the Raw 50 (with David Roth forwarded by Nicholas J. Gonzalez, M.D.) I'm also very excited to let you know about Carol's skincare line called: RAW Essentials.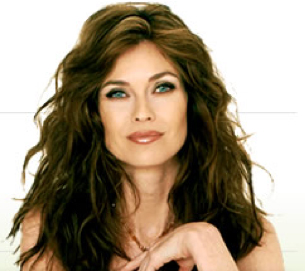 If you are into green and clean skincare products you might want to learn more about Carol's skincare line. I personally love the RAW Essentials Raw-finish Rigorous Face Scrub, RAW Eeentials Raw-juvenate Eye Recoup, and RAW VITA Eye Serum (image below).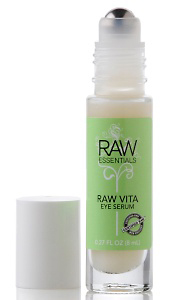 In this interview Carol Alt talks about how did it all begin for her in the modeling world and some of her most memorable moments of her career. What led her create RAW Essentials and what makes it different than the rest. Gives advice to anyone interested in a RAW lifestyle and RAW food diet. Reveals what's in her makeup bag. Gives word of wisdom to aspiring supermodels. And future plans.
Marta Walsh: Your career as a supermodel and actress is undeniably impressive. How did it all begin? What were some of your most memorable moments of your career?
Carol Alt: Oddly, my career kicked off right after a breakup with a boyfriend at the time! I was spotted waiting tables during my freshman year at Hofstra University, where I was enrolled in Army ROTC. The modeling opportunity was the perfect excuse to get off of Long Island and embark on an adventure.