All Posts Tagged With: "Eye Shadow"
Introducing the new MAC Dare To Wear collection!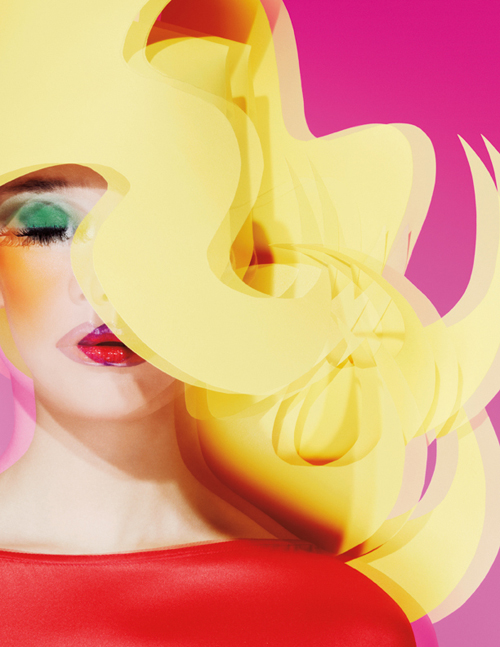 By MAC: Our own Lady Gaga mobilized legions of you to DARE TO WEAR…and it's created a wave of energy, excitement and outrageousness all around the world! Join the brigade of loud-and-proud who daily dare to declare their own individuality. High-powered pigment and holographic pearl create a crazy-intense, shine-saturated gloss, combined with Pop Eye Shadow shades, as over-the-top as Lady G Live! Inter-dimensional one-coat colour on the first stroke means there's always an encore! Creamy soft application grabs and sculpts, gel structure molds and has a bouncy feel – pure exhilaration, it's a personal high! More and more of you, every minute, every hour, every day, not afraid to DARE TO WEAR. Bravo!
Get The Look: Lucy Hales' makeup from the 2010 Teen Choice Awards! Hales stars in the new ABC Family series Pretty Little Liars.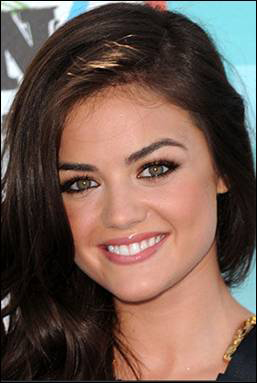 "Pretty Little Liars" actress Lucy Hale made her mark on the red carpet at the 2010 Teen Choice Awards. mark Celebrity Makeup Artist Mai Quynh shares with Talking Makeup her expert makeup tips for recreating Lucy's gorgeous makeup look!
How To Makeup Tutorial
Stila has your summer travel guide on lockdown with the new limited edition Stila Road to Radiance: Across the U.S.A. Palette. This collectible travel palette includes 4 eye shadow shades and 1 convertible color for only $10 (a $65 value).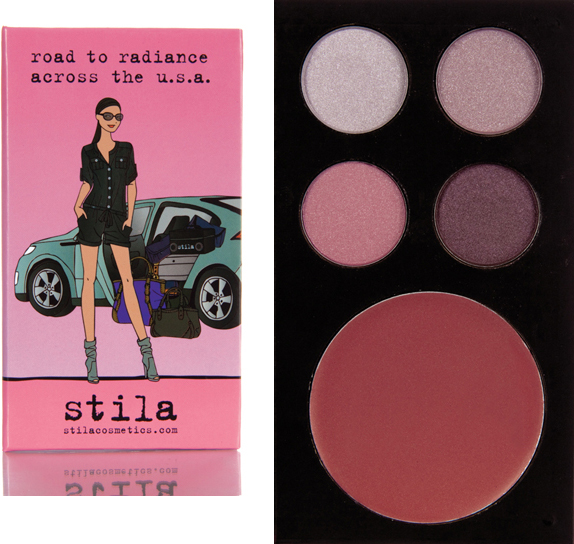 Launching alongside each palette, a travel journal detailing each Stila girl's adventures is available on StilaCosmetics.com. Each diary entry includes the hottest spots in the hottest cities to visit this summer.
Drugstore Jewel: Loving Maybelline EYESTUDIO range of eye shadows. Why? Well the shadows are good quality, rich in pigment, and long wearing. I use the Maybelline EYESTUDIO in 20 Sapphire Siren to get my favorite eye look: smoky eye.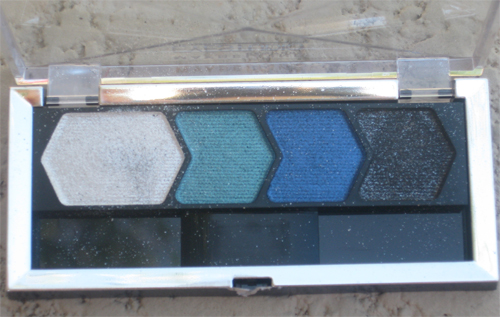 Scarlett Johansson looked beautiful in her Elie Saab dress at the 2010 Tony Awards. The purple or the lavender eye shadow is a bit tough to pull off sometimes in real life but it's nicely done here. You can go really wrong with bold makeup so technique is crucial. All in all, we love:)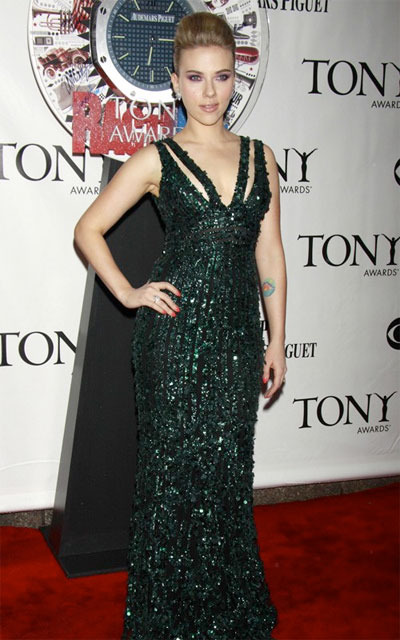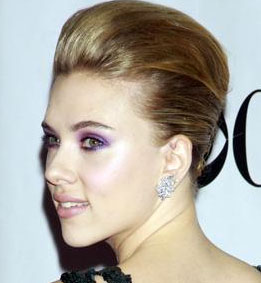 CHANEL Celebrity Makeup Artist Kate Lee worked with Rose Byrne at the Los Angeles premiere of Get Him To The Greek on Tuesday, May 25th, 2010. The Look & Inspiration: Sultry, 1960's inspired makeup look.
How to makeup tutorial by CHANEL Celebrity Makeup Artist Kate Lee:
"Rose's look was part Penelope Tree, part Belle du Jour. She has incredible eyebrows, and I wanted to push that 1960's shape but keep it modern. " "I worked along the lash line with CHANEL Long Lasting Eyeliner in Ebénè. I blended it out and into the socket line.
Gemma Arterton in CHANEL Beauté. CHANEL Celebrity Makeup Artist Kate Lee worked with Gemma Arterton at the Los Angeles premiere of Prince of Persia: The Sands of Time on Monday, May 17th, 2010.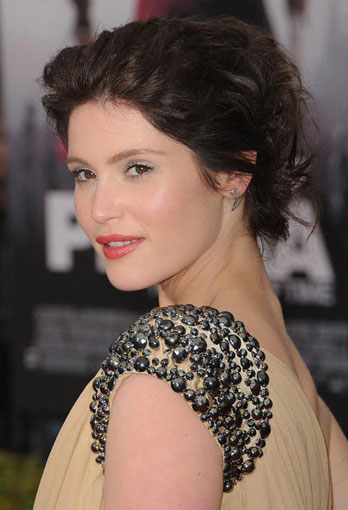 How to get Gemma's glamorous, fresh makeup look by CHANEL Celebrity Makeup Artist Kate Lee:
"I prepped Gemma's skin with CHANEL Hydramax + Active Serum. On her eyes, I used a beautiful violet grey shadow from a new palette launching in July – CHANEL Quadra Eye Shadow in Enigma.
Introducing MAC Prêt-à-Papier. Available April 22nd– July 2010.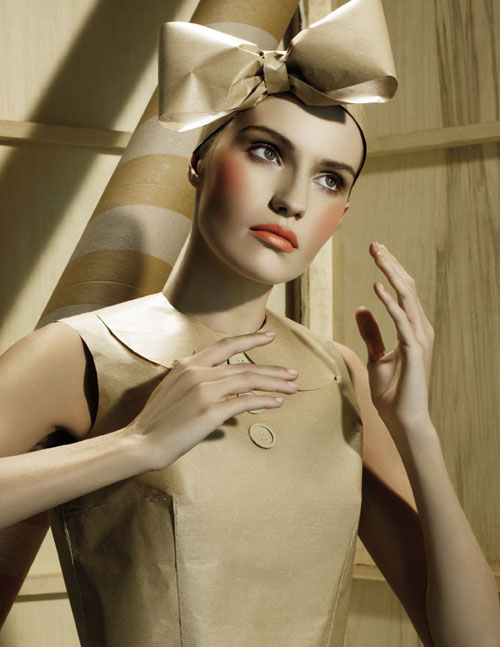 Craft-paper couture – an inspired idea cut like a pattern and whipped up into a frisky little "Funny Face" frock. The Prêt-à-Papier collection was a Project Runway challenge of sorts, with paper as the source, the instigator of ideas, the beginning of something simply, basically beautiful. Lipstick, Lipglass, Eye Shadow, Paint Pot, Chromagraphic Pencil, Studio Fix Lash, Impeccable Brow Pencil, Sheertone and Mineralize Blushes, and Nail Lacquer in a seamless spectrum of parchment-to-vellum beiges, with an occasional, clever colour spill, coral among the most au courant.
Talking Makeup is pleased to present a Smokey Eyes makeup tutorial by the lovely Lois Price who is a student at Staffordshire University in England. I love my UK friends, you know:)
WATCH: Lois giving you tips on how to create a smokey eye look without breaking the bank! "Have fun with it and create similar looks!!" says Lois.
1. Firstly moisture your face and allow it to soak in, then apply a thin layer of foundation onto your face including eye lids- this will help the eye shadow stick and stay on longer
2. Apply a line of eyeliner to the bottom of your eyes to create definition.
3. Next apply the grey shadow to your eyelids- apply as much as you want.
Spring Makeup: Fresh spring color inspired by the London streets. A new color collection for eyes, lips, face, body and nails. Get the London Look this spring with Rimmel London's latest assortment of fashion-forward shades. From shimmering shadows and volume-boosting mascara to illuminate eyes to lush color and reflective gloss to enrich lips, the collection lets you spring into the season with dewy, radiant color. The fresh offerings include: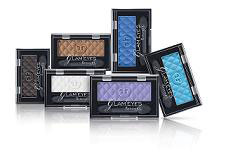 L to R: MAX VOLUME FLASH MASCARA ($7.19). Delivering 14X volume, Max Volume Flash Mascara amps up lashes. A Lash Expand formula creates stronger, sleeker, shinier lashes while the exclusive quick-setting formula dries in a flash, leaving no mess or unsightly clumps. GLAM'EYES MONO EYE SHADOW ($3.49). This soft, silky formula delivers bold, brilliant and glamorous eyes with even, smooth, crease-proof application and high color impact.