All Posts Tagged With: "Eyebrows"
Some beauty trends have us raising eyebrows, while some are just damaging to brows in general. From barbed wire, to feathered brows, and even extensions, our brows don't always get the TLC they need to stay healthy and full. With RevitaBrow Advanced you can recover from any beauty mishap or keep your brows healthy while exploring the latest trend with just one quick swipe a day!
See why having great brows is the best beauty-enhancing tip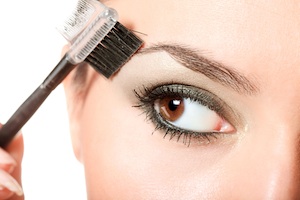 This is a TotalBeauty.com makeup tips article
If you've ever seen before and after brow photos, you know what a difference well-defined ones make. Here are some tips to help you get your best brows yet.
Star Beauty Product:  Christi Harris Brow Planning System ($59) Beauty expert Christi Harris introduces a complete approach to shaping and maintaining the perfect brows. Featuring all the tools you need to naturally fill and contour, the at-home kit makes you your own brow artist—no experience necessary.
Marta highly recommends the Christi Harris Brow Planning System! I love how all the tools you need to shape your eyebrows are in one kit. It keeps your makeup area well organized and it is also perfect for travel! The kit includes every brow shade for dark brunette to blond and you can adjust it. I don't leave my house with out it!
Visit www.christiharrisbrows.com for additional product details.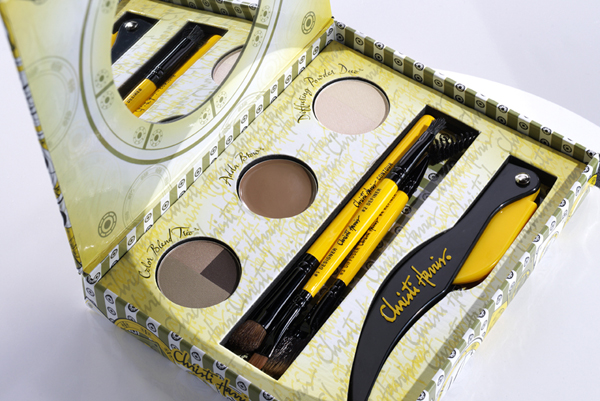 WATCH: Eye Brow Tutorials by Christi Harris!
Beginner Steps to Blissful Brows. Guidelines for a tiny and well-groomed brow. To get started, the beginner steps are a great way to improve your current brow look. This video will educate you how to easily design, define, diffuse your way to beautiful brows.
Bobbi Brown Makeup Face Lift Collection:
Problem: You made all these amazing beauty resolutions to start the New Year. But why is the payback taking so long? Solution: Instantly brighten your face and play up your eyes with just a few simple tweaks.
"I designed this collection to give women all the tools they need to look well-rested and bright-eyed in five minutes flat." – Bobbi Brown
This January, Bobbi makes it easy to keep all of your New Year resolutions with her Makeup Face Lift Collection, which allows you to instantly brighten your face and play up your eyes with just a few simple tweaks.
New Extra Eye Repair Cream: Do your eyes need something extra? Packed with peptides, natural plant oils and humectants that target wrinkles, dark circles and puffiness, this rich concentrated cream visibly revives eyes. Use morning and night- warm between fingers, then pat gently around eye area. Once cream is absorbed, follow with Tinted Eye Brightener or Concealer. Available: January 2010. Price: $65.00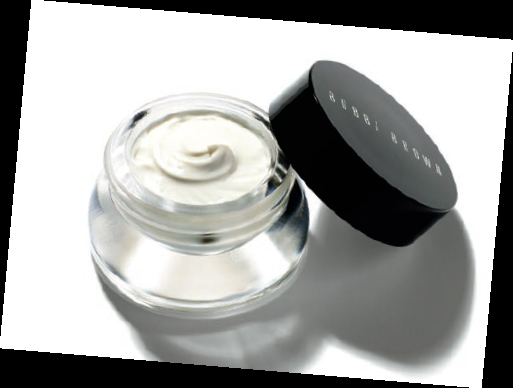 Designer Rachel Roy has built a following for not only her beautiful designer and diffusion collections (Rachel | Rachel Roy is available in Macy's stores across the U.S. and on RachelRoy.com) but also her amazing personal style and beauty. Talking Makeup has the scoop on how Rachel expresses her Indian ancestry through her makeup, and as well as her personal tricks to looking bright, fresh and flawless.
BTW- I loved watching Rachel Roy in one of the episodes of MTV's The City. Are you also a fan?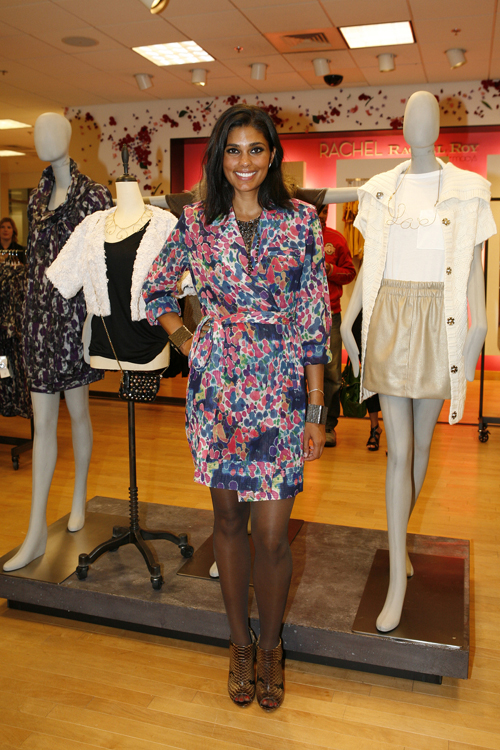 Q. Have you picked up any great beauty tips or tricks that you can share?
RR: I feel a great mascara can open the eye and instantly make you look as though you've have a good night's sleep, even when that is not the case. I use 2-3 coats of Lancome's Fatale on the top, bottom, and also on the back of the top lashes.
Watch this fantastic makeup tutorial on how to get Megan Fox inspired eyebrows with Johnny Lavoy from MODELINIA.COM: 

See more videos on modelinia.com
With fall approaching, Modelinia.com is here to give you tips on the hottest makeup trends. For the Fall 2009 season, it is all about bold eyebrows; playing up the shape and intensifying the natural brow color. Precision brows were seen on the runways of Derek Lam and Jason Wu and on celebrities like Megan Fox, Brooke Shields, and Jennifer Connelly.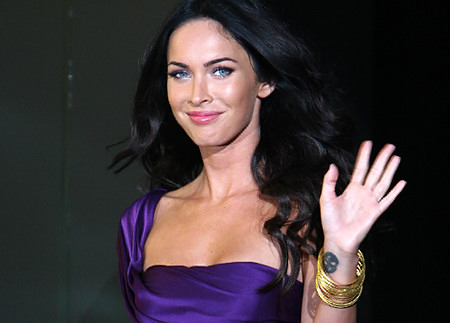 Johnny Lavoy, Maybelline's resident makeup experts and the host of Modelinia.com's series Get the Look, gives step by step instructions on how to get this bold, confident look that is sure to make a statement for Fall!
1. PREP: Prep your face with foundation and blush.
2. EYEBROW PENCIL: Take an eyebrow pencil and create little hair like strokes. Don't go too heavy!
3. BROW COMB: Blend in any heavy or harsh lines with a brow comb.
From pencil-thin to insanely bushy, see how stars like Madonna, Tyra Banks and Mariah Carey have tamed their unruly brows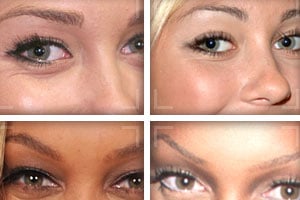 Brows hold center stage in the beauty world. Why? Because they can make an amazing difference in how you look. Check out our gallery to see the improvements your favorite celebrities have made to their brows over the years and decide if you should step up your brow maintenance. Even if you have to lay off the tweezers for weeks … it's worth it.
Watch Marta's video blog for today on how to get perfect eyebrows with Anastasia Beverly Hills.
Products mentioned in Marta's video blog:
Anastasia Beverly Hills All About Brows Kit in Ash Blond (cool taupe).
Anastasia Beverly Hills Brow Gel.
Anastasia Beverly Hills Brow Wiz.
Anastasia Beverly Hills Go Brow – Universal Brow Pencil.
Anastasia Beverly Hills Classic Stencils.
Anastasia Beverly Hills Tinted Brow Gel.