All Posts Tagged With: "Eyeshadow"
Kristen Stewart made her mark yesterday, June 1st, 2010, at the Australian red carpet premiere of The Twilight Saga: Eclipse at Luna Park in Sydney. mark Celebrity Makeup Artist Mai Quynh shared her top makeup tips for creating Kristen's sultry look!
Kristen Stewart's makeup look:
"I started by applying mark For Goodness Face Antioxidant Skin Moisturizing Lotion SPF 30 to Kristen's skin as a moisturizing base.
Actress Erika Christensen made her mark on the red carpet at the International Film Center premiere of Mercy. mark Celebrity Makeup Artist Jamie Greenberg shared her expert tips on how to recreate Erika's stunning look.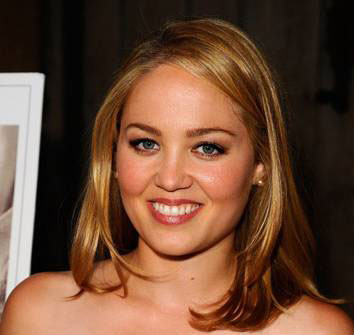 Face: "I started off by prepping Erika's face with a spray of mark Mist Opportunity Multi-Tasking Refresher to wake up her skin. Next, I had her moisturize with mark See Things Clearly Brightening Moisturizer followed with a touch of mark Get A Tint Tinted Moisturizer Lotion SPF 15 Buff/Natural to even out her complexion. To really emphasize her cheeks, I used mark Glowdacious Illuminating Powder in Prettied Up and lightly dusted the mark Good Glowing Custom Pick Powder Blush in Cameo Glo to the apples of her cheeks."
For a night out, a smoky eye is the perfect accessory. With products from Rimmel London, it is easy to achieve and affordable!
Rimmel London Soft Kohl Kajal Eyeliner at Jet Black: Delivers a soft, smudgeable line and fade-resistant color that's easy to apply and great for creating smoky eye looks. This pencil gives dense color application, which can be blended into the lid for a softly smudged look.

New York Fashion Week Fall Winter 2010: NARS Cosmetics created the makeup look at the Marc Jacobs AW2010 show.
INSPIRATION: "I was inspired by the film La Vie des Autres. I wanted the models to have a dirty look as if the hair and makeup had been slept in," said designer Marc Jacobs, who specifically requested Barbarella lipstick to be used on the models' lips.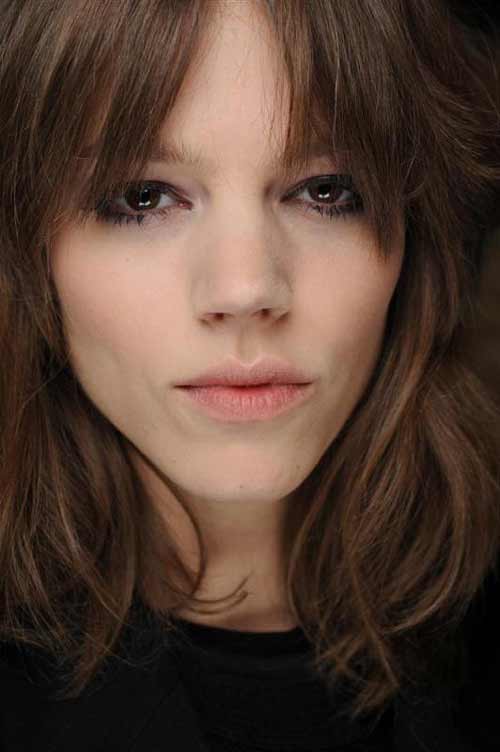 LOOK: "This look is what you'd see on a girl from the East Village or St. Germain des Pres-an existentialist with a modern twist," said NARS Cosmetics Founder and Creative Director François Nars whose application technique included using his fingers to achieve the faded effect. "These girls are sexy and cool. Their makeup looks dirty and worn out as if it has been on all night but still translates beautifully on the runway."
New York Fashion Week Fall/Winter 2010: NARS Cosmetics created the makeup look at the 3.1 phillip lim AW2010 show.
INSPIRATION: Disco-punk. "This is a youthful, rebellious look that exudes a strong sense of confidence. Energy radiates within the girls through their makeup with eyes that have a bit of a rock and roll feel," said designer Phillip Lim whose inspiration stemmed from an image of Blondie's Debbie Harry.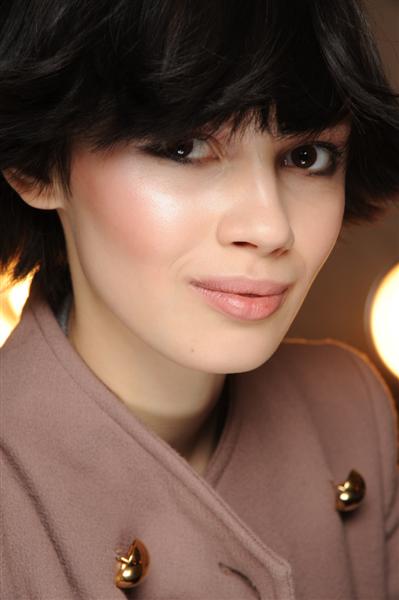 LOOK: "This look has many layers," said NARS lead artist Lisa Butler. "The eyes are punchy and edgy while the skin was kept healthy and glowing. The lips are a soft, sheer pink for the elegant punk-rock princess style that Phillip was looking for."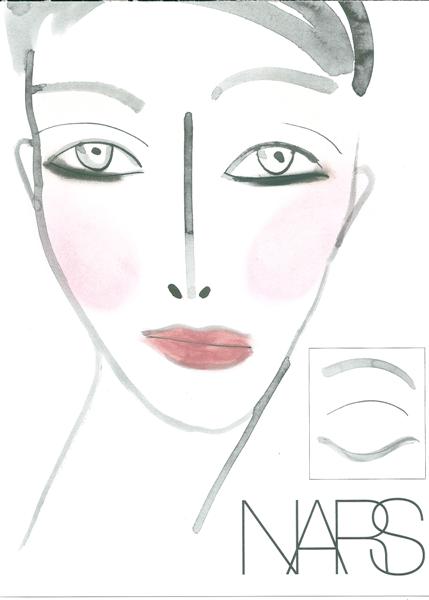 Rihanna Wears NARS Orgasm Illuminator to the 2010 Pre-Grammys Party!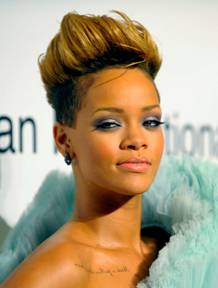 GET THE LOOK: On Saturday, January 30th celebrity makeup artist Mylah Morales used NARS Orgasm Illuminator on Rihanna at the 52nd Annual Grammy Awards Salute To Icons party. Aside from the NEW Orgasm Illuminator, Mylah used the following NARS products to create Rihanna's ethereal glowing look:
Actress Ali Larter made her mark looking absolutely stunning at the Friends Without Borders Gala in Los Angeles. Ali was absolutely glowing in a creamy beige dress from Calvin Klein.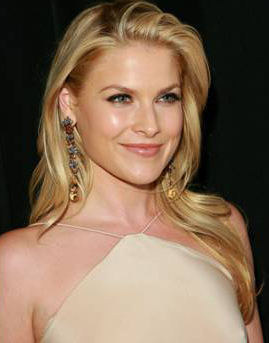 Here is how to get Ali Larter's red carpet makeup look thanks to mark Celebrity Makeup Artist Mai Quynh!
Eyes
"I used mark Keep It Going Longwear Eye Liner in Solid Gold (available Spring 2010) to rim the bottom of her eyes, and Jet Set to line her top eyelid. Next, I mixed mark I-mark Custom Pick Eyeshadows in Corset and Java and applied them on her lids using the mark All Over Eye Shadow Brush. I finished with mark Make It Big Mascara in Raven."
Estée Lauder is excited to share the Blacker Than Black Makeup Collection (limited edition, launching December 2009) for a vampy, dramatic eye look. Just in time for holiday parties, six mascaras are introduced in a jet-black, sleek formula for lashes that draw all the attention while the Eyeshadow Quad in Black Smoke (permanent addition) creates that coveted smokey eye.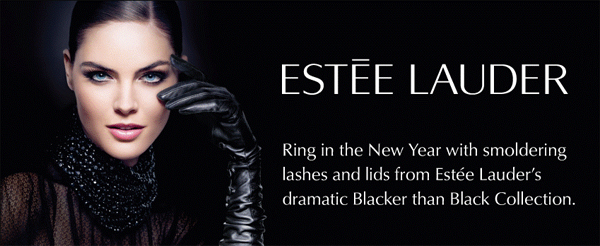 Now beautifully bold, dramatic eyes are just a wave of the wand away. Don't be shy, make your eyes the center of attention with Estée Lauder's new Blacker Than Black eye collection. This unique collection features six of Estée Lauder's most popular mascara formulas each in a richer, more concentrated, more dramatic black shade for eyes that appear bigger, bolder, more dramatic! Because the mascara is so concentrated, it creates a contrast that defines and frames the eyes for a look that is at once highly sophisticated and utterly alluring. And, whether your look calls for lashes that are lengthened, defined, volumized, lifted, curled or a combination, you can achieve the look you want as each of these luxurious mascaras offer the same unique benefits as their original formulas, but now with the deepest, intense jet black effect.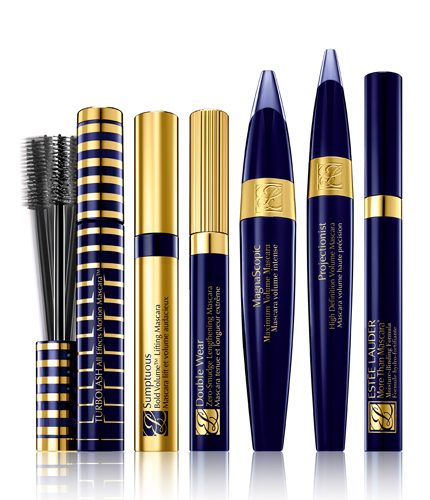 Estée Lauder Introduces: Holiday 2009.
This past October Estée Lauder has launched the Ultimate Red Color. Here the highlights:
The Ultimate Red Color Collection is a luxurious, opulent collection. The classic navy blue, Signature Estée Lauder packaging has been transformed to a holiday gold, encasing jewel-inspired shades of lavish plums and gold flecked caramels. Lips create a high impact in deep shades of cranberry and blackberry while the skin is lightly dusted in luminous, shimmer powder. Available at Estée Lauder counters nationwide and www.esteelauder.com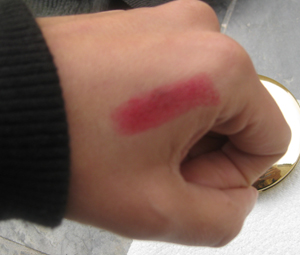 Simply Red Lipstick (left) Simply Red Lipstick swatch (right)
Amber Valletta as Catherine Deneuve wearing Belle de Jour Lipstick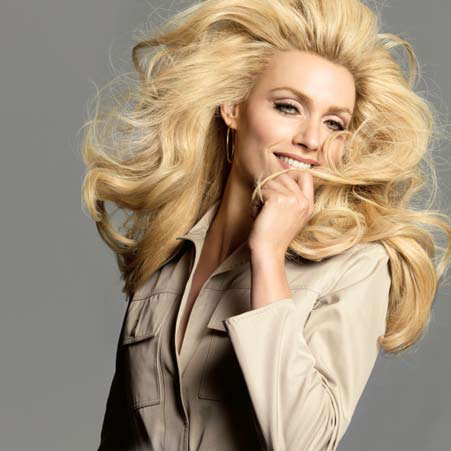 Supermodel Amber Valletta has walked hundreds of runways, appeared on countless covers, and has been the face of Louis Vuitton, Calvin Klein and Versace. She has also appeared in many films such as What Lies Beneath, The Family Man, and Hitch, and works internationally to raise awareness about the dangers of mercury in our waters. She appears as legendary French model and actress Catherine Deneuve in her most iconic role as a housewife turned prostitute in 1967's Belle de Jour. She wears Belle de Jour Lipstick, a demure sheer beige. "I really wanted to use Belle de Jour—it's one of my favorite shades and perfect for this fun, young interpretation of Catherine Deneuve," says François. Proceeds to benefit The Friendly House.
Daphne Guinness in Modern Edwardian wearing Night Breed Single Eyeshadow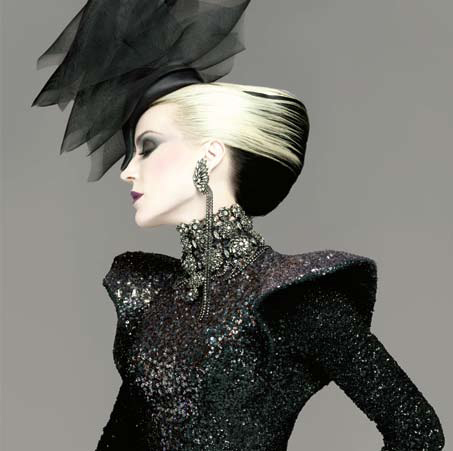 Daphne Guinness is a style icon, socialite, heiress, film producer and fashion designer, and a regular fixture in the most exclusive front rows. She has a legendary haute couture collection, impeccable taste, and never disappoints fashion critics. She appears in modern, glittering metallic Edwardian clothing, hat, and a mixture of Erickson Beamon and her own jewelry. "This look is so Daphne—very sultry, very sexy, very evening—so daring. Daphne can pull anything off—she's such an inspiration," says François. She wears the Night Breed Single Eyeshadow, a black with silver glitter hue that can be worn sheer or layered as it is here—perfect for creating a little drama. Proceeds to benefit Meath Women's Refuge & Support Services.
Marc Jacobs as China Machado wearing Dovima Nail Polish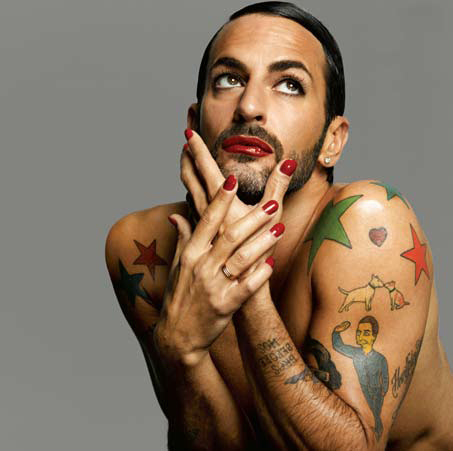 American fashion designer Marc Jacobs knows a thing or two about icons. He is as famous for his unusual and ingenious choice of models and collaborative partnerships as he is for his stirring designs—at both his eponymous fashion house and at Louis Vuitton, where he serves as Creative Director. He appears as 1960s supermodel China Machado in a photograph taken by legendary photographer Richard Avedon, who has always been an inspiration to François. "China is wearing bright red polish in her 1959 photo, so I wanted Marc to do the same—plus he's always up for anything," says François. Marc wears Dovima Nail Polish, named for one of Avedon's favoritemodels—a very modern, very sophisticated bold tomato red. Proceeds to benefit amfar.
Naomi Campbell as an Iconic Supermodel wearing Taj Mahal Blush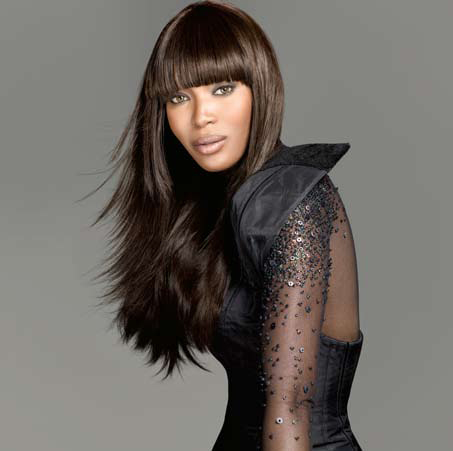 Naomi Campbell was an overnight sensation when she began her career in the mid-eighties, changing the face of the industry as the first black model to appear on the covers of French, British, and Japanese Vogue. She was famously filmed for George Michael's Freedom '90 video, as well as for Madonna's Erotica video, and has appeared on over 100 magazine covers. She is a supermodel in the truest sense. Naomi is the epitome of glamour in an Olivier Theyskens for Nina Ricci dress, and Taj Mahal Blush, a burnt orange with shimmer. "Naomi is one of the most iconic symbols of beauty today, and I wanted to use a makeup color that would show this by name and by hue. It's a bright shade, but sheer, so it looks very natural and yet, ultra-glam—just like her," says François. Proceeds to benefit White Ribbon Alliance.