All Posts Tagged With: "Face Brush"
NOW Available on VictoriasSecret.com…Limited-Edition Christian Siriano for VS Makeup Fall 2009!
"This Fall the inspiration is Egypt: the warmth of the desert, the blue of the Nile. It's about the juxtaposition of soft fabrics and strong shapes."– Christian Siriano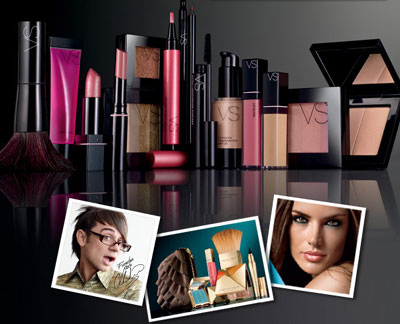 Project Runway winner and fashion phenom Christian Siriano makes his beauty debut with this exclusive collection for new VS Makeup. The collection interprets the themes of his Fall 2009 fashion collection with soft, luxurious textures and strong, rich colors. Siriano's touches are evident throughout this wearable, on-trend color collection, from the shade palette and names to the luxurious gold packaging—even a signature ruffle cosmetics bag. A little bit of runway to liven up the everyday this Fall.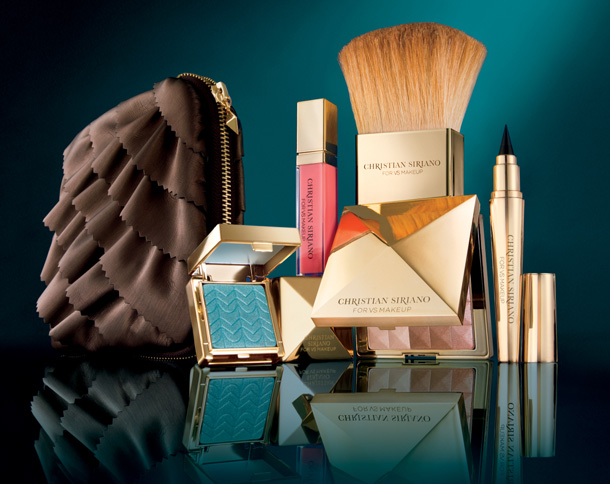 SILKY EYE SHADOW: Unveil eye-catching color. Pigment-rich formula with satiny texture drapes lids in pure color. In five couture shades: Sahara (nude), Sandstorm (copper), Oasis (greenish blue), Royalty (deep chocolate) and Gilded Fierce, Siriano's take on our number-one shade (black with gold sparkle). $14
New from Mac Cosmetics: Mac New View which will be available International except Asia July 2008 at all Mac locations. Mac New View Will be available in Asia August 2008.
Mac New View: Natural and Shimmer. The split personality of powder now, in New View combinations with superfine seracite and talc base to sheerly and subtly perfect skin with dimensionality and mineralized starshine. The planes of the face, the contours of the body, made dazzling with a one-two sweep. Mineralize Skinfinish duos are state-of-the-art simplicity, high-resolution finish.