All Posts Tagged With: "flatiron"
I'm excite to share with you my interview with Avon Global Stylist Advisor Tippi Shorter.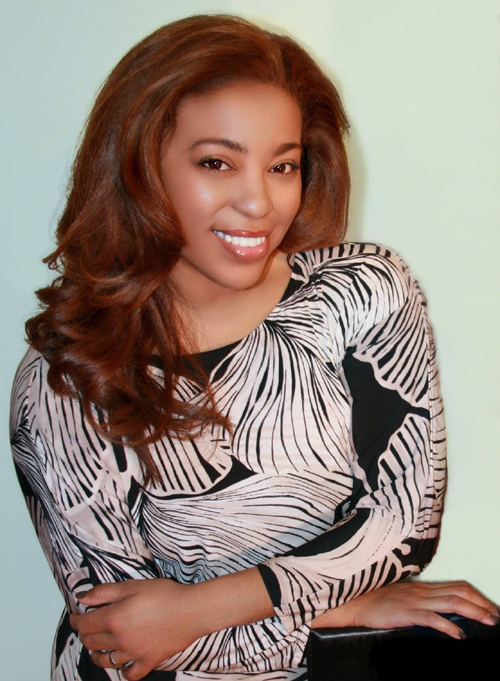 Tippi Shorter
In 1995 Tippi headed from home town, Long Beach, California to New York City, and within a year of her move she was asked to participate in a beauty feature for Essence magazine. Tippi opened Luxe Studio in Soho, but sold the successful salon after four years to pursue other career opportunities such as styling for photo shoots, music videos and commercials. Tippi is known for taming the tresses of A-list actresses, musicians, and supermodels including Alicia Keys, Rihanna, Jennifer Hudson, Beyonce, Jada Pinkett-Smith, and Vanessa Williams, to name a few! And while her beauty masterpieces are seen on the covers and editorial pages of In Style and Vanity Fair, Tippi remains modest and humble saying "I am not a celebrity hairstylist. I am a hairstylist who happens to have the opportunity to work with many wonderful celebrities."
Here is how to get Rihanna's hairdo at the 2009 Women of the Year hosted by Glamour Magazine.
At the 2009 Women of the Year hosted by Glamour Magazine, Rihanna's truly looked stunning from head to toe. Ursula Stephen, Motions Celebrity Stylist, created Rihanna's flawless hairstyle. Ursula proves that you don't have to spend a fortune to create flawless looks and that you can take an edgy cut and make it glamorous!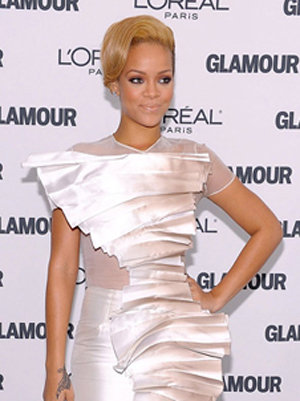 Follow these simple steps to achieve Rihanna's stunning style.
1. Straighten hair using a flatiron, smoothing each section towards the right side of the head.
2. Using a medium barrel curling iron, gently curl the front section of the hair away from the face, creating a sexy, old Hollywood-wave.
3. Apply Motions Light Hold Working Spritz to hold the look through the night.