All Posts Tagged With: "Foundation Brush"
Actress Ali Larter made her mark looking absolutely stunning at the Friends Without Borders Gala in Los Angeles. Ali was absolutely glowing in a creamy beige dress from Calvin Klein.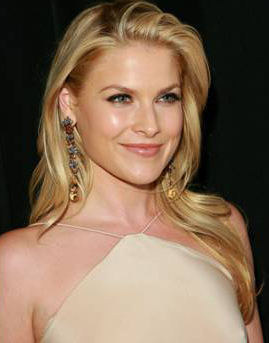 Here is how to get Ali Larter's red carpet makeup look thanks to mark Celebrity Makeup Artist Mai Quynh!
Eyes
"I used mark Keep It Going Longwear Eye Liner in Solid Gold (available Spring 2010) to rim the bottom of her eyes, and Jet Set to line her top eyelid. Next, I mixed mark I-mark Custom Pick Eyeshadows in Corset and Java and applied them on her lids using the mark All Over Eye Shadow Brush. I finished with mark Make It Big Mascara in Raven."
Ginnifer Goodwin, star in the HBO series "Big Love" has made her mark in Hollywood on the red carpet at last nights 2009 Emmy Awards! mark celebrity makeup artist Mai Quynh explains how she created Ginnifer's gorgeous red carpet look.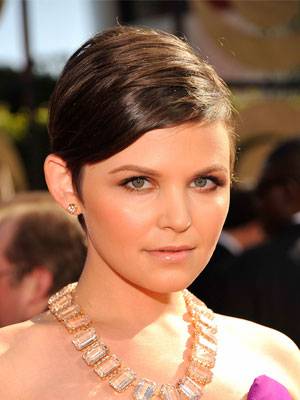 How to Get Ginnifer's Red Carpet look:
Face: "Ginnifer wore a beautiful, Fuschia strapless dress, so we wanted to keep her look more neutral, but focused on her eyes. To get her look, I started by applying mark Face Xpert Flawless Touch Makeup in Buff with a foundation brush. I then applied mark Get Bright Hook Up Highlighter in Light above her cheekbones and mark Good Riddance Hook Up Highlighter in Fair/Light under her eyes. Once the foundation and creams were applied, I set everything by dusting mark Matte-Nificent in Buff/Natural with a powder brush. And finally, to give her a warm glow, I swept mark Good Glowing Mosaic Blush in Hush Baby on her cheeks using the blush/bronzer brush."
New York Fashion Week Spring 2010 Report: MAC Cosmetics Makeup Face Charts for 9/10.
Designer: BCBG. Artist: Lisa Butler
"It's all about the individual. The look is finished but not made up."-Lisa Butler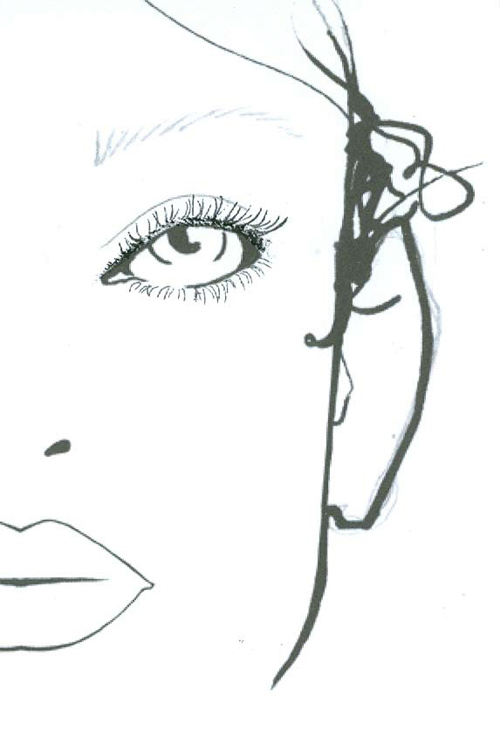 EYE: Zoom Lash in Zoomblack – applied to lash line as messy but chic liner with a 205 Mascara Fan Brush. Zoomblack Mascara – applied to upper and lower lashes. Zoomblack Mascara- applied to upper and lower lashes

FACE: Mineralize SP F15 Foundation – applied to skin where nee ded and under eyes with 217 Blending Brush.

LIP: Lip Conditioner – matted down onto lips with sponge.
Designer: Vena Cava. Artist: Lloyd Simmonds
"The collection is inspired by the graphic wall murals of the Ndebele tribe in South Africa, with a Maude Lebowski take on styling so we created a bold, graphic lip in violet." – Lloyd Simmonds
Marley Shelton, star in the new movie "Perfect Getaway" made her mark in Hollywood on the red carpet of her LA movie premiere! mark celebrity makeup artist Mai Quynh explains how she created Marley's gorgeous red carpet look.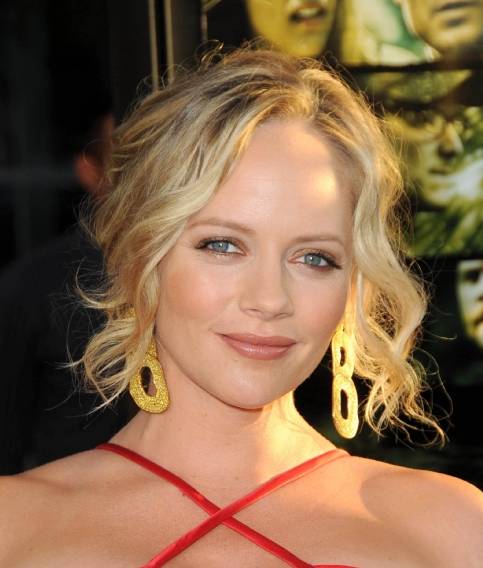 Mai Quynh Explains How She Created Marley's Red Carpet look:
Face: "Marley wore a beautiful, red Grecian dress so we wanted her look to be summery with a bronze glow. I started by applying mark Face Expert Flawless Touch Makeup in Honey with a foundation brush and then dusted mark Powder Buff Natural Skin Foundation in Honey with a powder brush. Then I swept mark Bronze Pro Bronzing Powder to her forehead, cheeks and chin to give her that summer glow. I finished by applying mark Good Glowing Mosaic Blush in After Glo with a blush/bronzer brush to her cheeks."
As part of the growing FACE ARCHITECT franchise, shu uemura introduces the latest in foundation – face architect remodeling cream foundation, a new creamy formula that is ideal for adding subtle highlights and accents to the face.
Face Architect, Mr. Uemura's philosophy towards face makeup, used the face as a canvas to apply makeup that will enhance natural beauty. From studying the bone structure and variations of skin thickness, to observing the individual differences in women, this detailed observation is known as "structuralizing" the face. By observing, it will become clear which parts of the face need more or less foundation to sculpt and refine natural beauty.
KEY BENEFITS: Remodeling Effect: Flex-fit formula allows foundation to sit naturally as a second layer of skin, which allows for buildable coverage. Cover-fit particles provide for precise and transparent coverage. Ultimate Comfort: The skincare-like formula contains nearly 20% depsea water and volatile oil, which allows foundation to spread comfortably on skin. Anti-Aging Treatment: UVA/UVB SPF protection and Jasmine extract is added for an anti-oxidant benefit. Semi-Matte Finish: Semi-matte texture with natural sheen creates a sophisticated, chic look. Available in 10 shades. SRP: $45.00.