All Posts Tagged With: "Foundation"
NEW YORK, March 16, 2011 /PRNewswire/ — MAKE UP FOR EVER, the Paris based professional make up brand coveted by top industry artists, is launching its first ever print and online make up campaign that has not been digitally retouched (the ads have been certified by a notary public). The ad depicts a beautiful woman snapping a photo of herself, highlighting the brand's HD Invisible Cover Foundation which provides a photo ready finish after every application. HD Invisible Cover Foundation was created to be used in front of unforgiving high definition video cameras and provides results so flawless that the need for retouching has been eliminated. The campaign launches online March 16th, 2011, and will appear this spring in issues of select national magazines.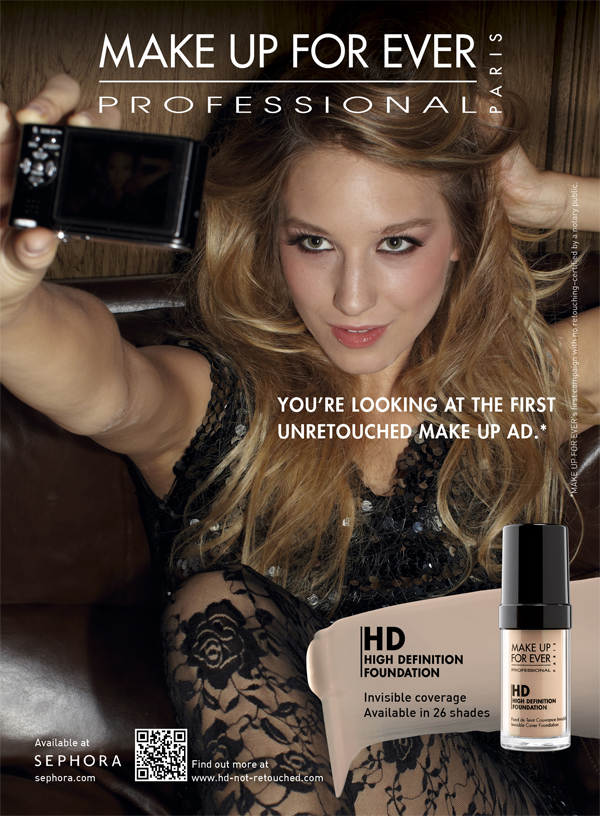 NEW Beauty Products On The Block. New beauty products excite me. In fact that's what makes me a beauty junkie you see. The thrill of trying new products and maybe even finding The One. The latest has just landed the Marta Walsh's desk. Here's a sneak peek. Mostly by L'Oreal Paris introducing EverSleek Sulfate-Free smoothing system Preparative Shampoo, conditioner, and EverSleek Frizz Creme Serum. Smells green melon and white rose and fantastic and works as good as salon brands. Also in the collection, L'Oreal EverSleek Intense Smoothing version.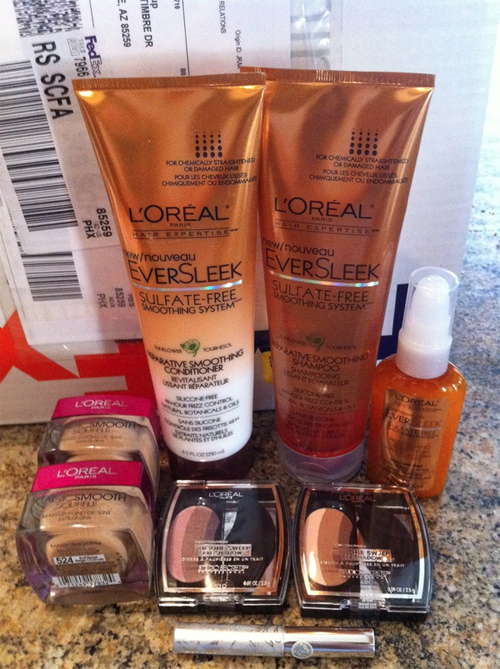 Just landed on Marta Walsh's desk the latest beauty products x
Another favorite is L'Oreal New Magic Smooth Souffle Makeup Foundation, so light so easy to apply, great wearable shades, it's a keeper. It's an air-whipped, oil-free foundation. This is part f L'Oreal Studio Secrets collection inspired by backstage beauty and their very talented makeup artist James Kaliardos.
Elizabeth Arden's Newest Makeup Palette! To kick off the New Year, Elizabeth Arden is launching new revolutionary makeup formulas and Marta Walsh has the inside scoop for you!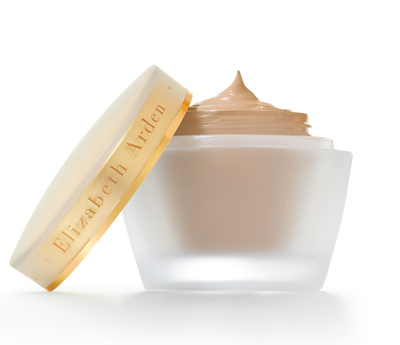 Ceramide Ultra Lift and Firm Makeup SPF15 is a luxurious cream foundation powered by Ceramide skincare's latest CPT (Ceramide Plumping Technology) technology to visibly lift and firm the look of skin. This foundation offers medium to full coverage and is available in 10 shades.
MAC Makeup. NEW. MAC+Mickey Contractor will be available January 6, 2011 through February 3, 2011.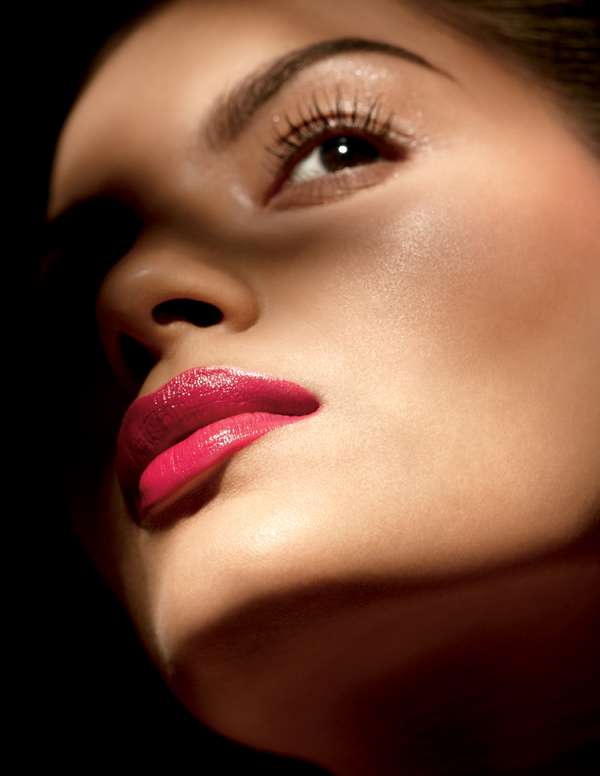 MAC + MICKEY CONTRACTOR
Who is Mickey Contractor, and why can't about a billion people live without him? The answer involves breaking out into song and dance, because long before Glee, Mickey made the dashing heroes and exotic enchantresses of Bollywood Cinema into the famous faces throngs of fans want to look like. As MAC's Director of Makeup Artistry for India, he's more than an icon to a glamorous Eastern audience – he has mentored in-the-know Artists around the world for over three decades.
Must Have it beauty products for the holiday season. Women don't have to worry about getting caught looking less than fabulous this holiday season. P&G beauty brands like COVERGIRL, Clairol, Olay and Pantene offer dependable products so women know they'll look beautiful for any occasion – planned or impromptu.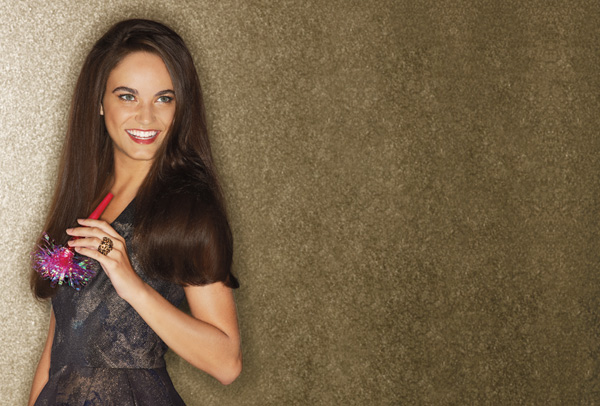 One holiday party after the other can leave women looking less than perfect. Olay Regenerist Anti-Aging Eye Roller immediately reduces under eye puffiness in 30 seconds, so women look fresh and radiant all season long.
Miley Cyrus wowed on the red carpet at the 2010 AMA's. Marta Walsh has the scoop on how to get her makeup look from her makeup artist, Dennika Bedrossian.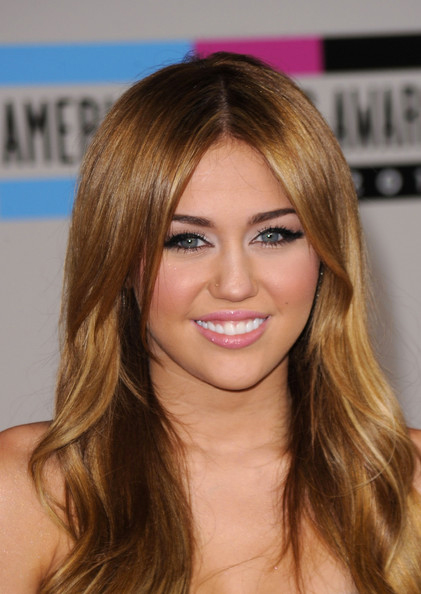 Great makeup starts with a flawless face, which was achieved using By Terry Foundation and concealer. Then add Girlactik blush in Florence on the cheeks for a natural and peachy glow. For her eyes, Dennika did a clean and feminine matte eye with a strong liner using MAC StudioFix Lash mascara and MAC BootBlack liquid liner. To seal the look, she used MAC Viva Glam Gaga Lipstick with Elizabeth Arden 8hour cream as the gloss.
Michelle Williams' makeup. Celebrity makeup artist Jeanine Lobell worked with Michelle Williams at the New York premiere of Blue Valentine on Tuesday, December 7th, 2010. Marta Walsh has the scoop on how to get Michelle's fresh, modern red carpet look.
"I started with Kevyn Aucoin Skin Enhancer for a foundation on her skin. I applied the Ombres Perlées de CHANEL, a beautiful palette of six eye shadows. (New for Spring, available in January 2011). I applied the pale ivory shade loosely all over the eye from lash line to brow then the pink one lightly over the crease to flatten the eye.
Best foundation and best foundation brush. MAC Pro Longwear SPF 10 Foundation and Brush 187SE my new LOVE. The foundation itself has a great feel and finish and is super long wearing. I prefer this brush (187SE) on a regular flat foundation brush for applying liquid foundation.
What I do is I dispense few pumps of liquid foundation on the back of my hand then tap brush 187SE on to get liquid foundation on brush and then tap (not brush on) on my face. This way you are not caking your face with foundation. The effect is more like an airbrush effect. The brush bristles diffuse the foundation and allows for sheer yet buildable application. Also it cuts down foundation application to 30 seconds! I'm big on quick yet effective makeup. I'm a busy lady you know:)))
See MAC brush 197SE up-close…
Long Wearing Makeup, Wedding Makeup. Introducing the MAC PRO Longwear SPF10 Foundation, Concealer, and Lipcreme. Available September 16, 2010 in the permanent collection.
With your schedule busier than ever, who has time to reapply their makeup? Introducing a new generation in Longwear technology: Pro Longwear SPF10 Foundation, Concealer and Lipcreme. After hours of overtime, this is the most advanced Longwear MAC formulations has ever created!
Multi-Tasking Makeup. Introducing the Pixi Flawless Beauty Stick. In the midst of this summer heat, we're all looking for a multi-tasking beauty essential for on the go touch ups. This August, Pixi has launched their Flawless Beauty Stick. A Concealer + Foundation + Powder all in one portable stick that contains SPF 28!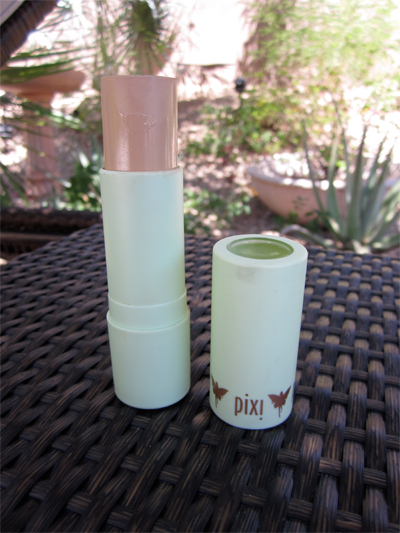 Pixi Flawless Beauty Stick No.2 Nude in 'real life'
"This foundation works like a wakeup call for tired skin. Light reflecting prismatic pigments create a radiant luminous look. I use it as concealer, foundation, and powder – all in one!"-Petra Strand, Mum & Makeup Artist