All Posts Tagged With: "G-Star RAW Gallery"
Super specialist denim brand G-Star RAW has set up its RAW Gallery in the Grand Gateway shopping mall in downtown Shanghai, China. Hollywood actress and G-Star campaign model Liv Tyler was present for the opening on May 28th, 2010, at 3pm and stayed in town for interviews and a spectacular G-Star party at Shanghai's Brown Sugar club.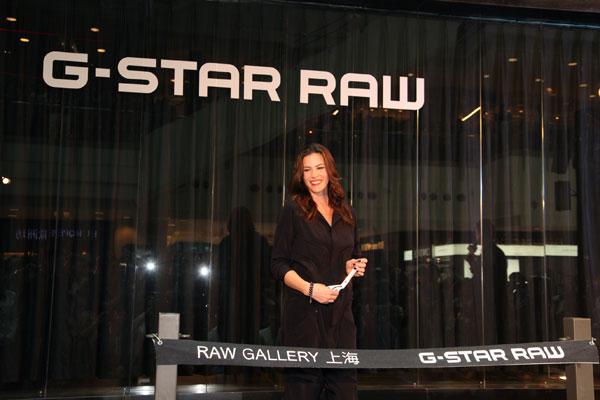 The RAW Gallery is an open access pop up gallery to showcase product and tell the G-Star brand story to the Chinese audience, giving them the opportunity to discover and experience the world of G-Star's DNA. The immediate visual impact generated by the in-house made glass pavilion symbolizes accessibility. The RAW Gallery showcases G-Star's proprietary Arc denim styles, collection pieces from the high-end RAW Essentials collection as well as the female Low-T collection, a special collection inspired by Liv Tyler. G-Star's craftsmanship is further highlighted via special custom made denim Tool Jackets and through a three panel Reading Wall which shows the full G-Star brand story.