All Posts Tagged With: "G-Star RAW"
Fresh colors anchored the NY RAW Fall/Winter 2010 collection of luxury denim brand G-Star at the Hammerstein Ballroom. Bright Yellow, Nassau Blue and Car Green complemented G-Star's traditionally dark palette for coats, jackets and dresses, while luxury new light denim washes were added to the established dark raw denim range.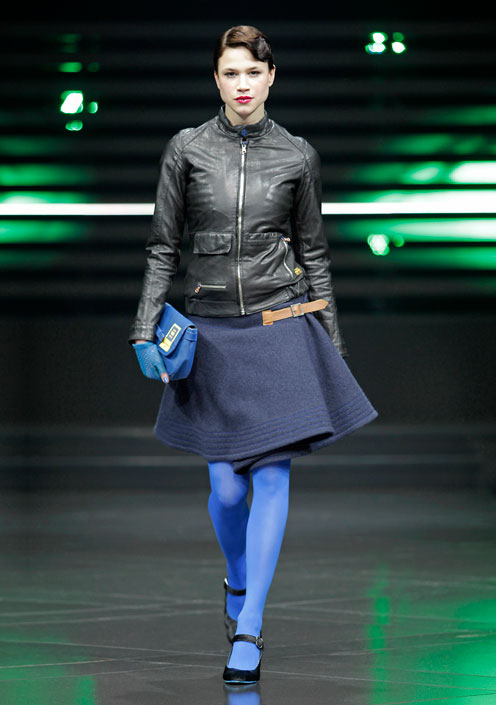 The unique G-Star signature combination of raw and tough mixed with sophisticated and luxurious could be seen in brightly colored, elegantly tailored coats in heavy gauge, cooked wool, paired with luxury worn-in denim pants. The inspiration for this season's NY RAW collection came from the authentic, highly sophisticated service uniform worn by 19th century coach drivers. G-Star combined a formal A-line silhouette with hard-ware luxury materials and fine tailoring resulting in a modern interpretation of the classic Coachman Coat.
Go behind the scenes with G-Star RAW as they interview Liv Tyler during the G-Star  RAW Spring/Summer 2010 campaign photo shoot in Paris.
G-Star: How did your career get started?
Liv Tyler: I was very young and it all happened very rapidly. I was fifteen or sixteen when I got my first part. At that time I lived in NY and I was already a model. I went on a few auditions and got my first part pretty quickly after that.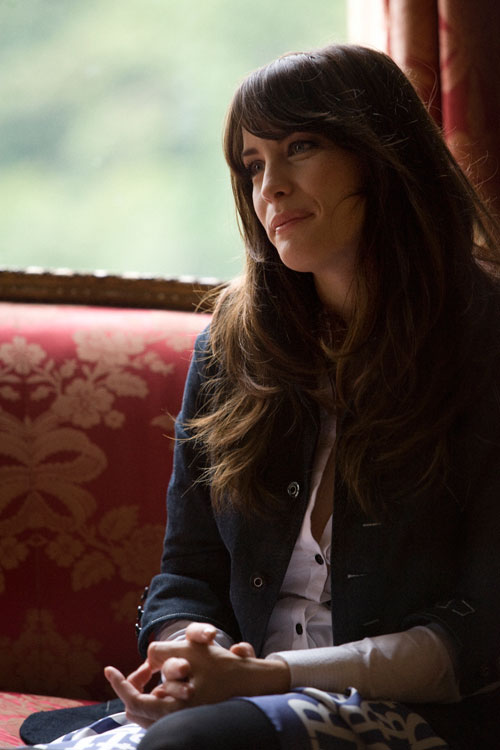 G-Star: Have you always wanted to work in the film industry?
LT: My mother used to tell me I was going to be an actress when I grew up, because I was always dressing up in her outfits and performing, singing and dancing around the house. I think I just wanted to be a punk rock singer. My mom used to have Iggy Pop records that I listened to all the time. I would take the top of her four poster bed and pretend it was a microphone. I probably wanted to be a singer more than anything, just like my mother who was in a punk rock band in the eighties. Somehow I became an actress.
Celebrated photographer, Anton Corbijn, returns to shoot his third major advertising campaign for denim innovators, G-Star RAW, with the Spring/Summer 2010 collection, featuring actress and model, Liv Tyler.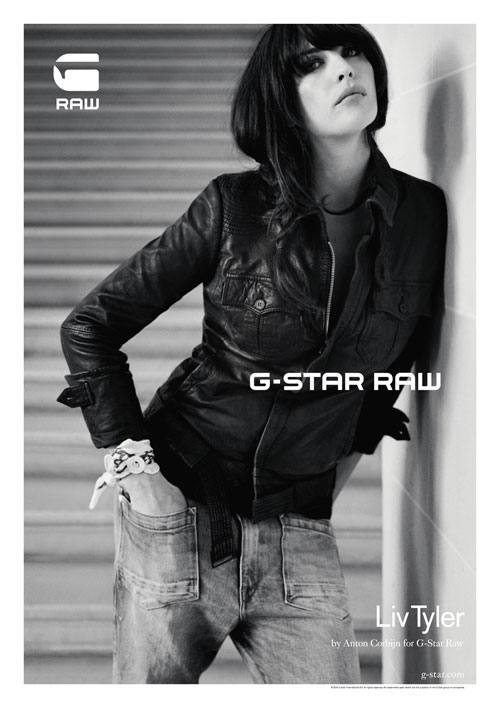 The chosen campaign images feature Liv wearing pieces from the women's Low-T mini-collection – a range designed for the strong, confident and sophisticated modern woman. The decision to use a solo female image as the focus for the campaign underlines G-Star's commitment to its women's collection and reinforces its core theme of 'RAW Elegance.'
Super specialist denim brand G-Star RAW has set up its RAW Gallery in the Grand Gateway shopping mall in downtown Shanghai, China. Hollywood actress and G-Star campaign model Liv Tyler was present for the opening on May 28th, 2010, at 3pm and stayed in town for interviews and a spectacular G-Star party at Shanghai's Brown Sugar club.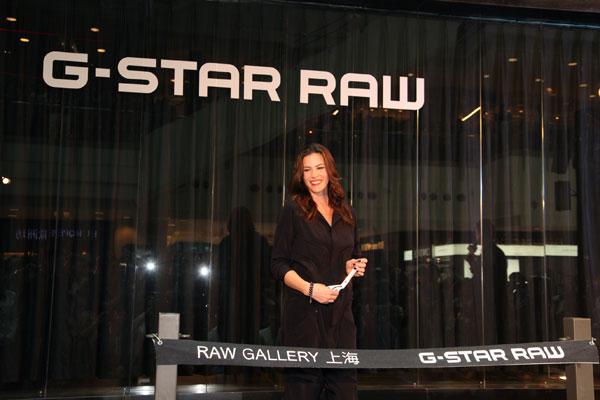 The RAW Gallery is an open access pop up gallery to showcase product and tell the G-Star brand story to the Chinese audience, giving them the opportunity to discover and experience the world of G-Star's DNA. The immediate visual impact generated by the in-house made glass pavilion symbolizes accessibility. The RAW Gallery showcases G-Star's proprietary Arc denim styles, collection pieces from the high-end RAW Essentials collection as well as the female Low-T collection, a special collection inspired by Liv Tyler. G-Star's craftsmanship is further highlighted via special custom made denim Tool Jackets and through a three panel Reading Wall which shows the full G-Star brand story.