All Posts Tagged With: "Gisele"
Marta Walsh has the sneak peek to behind the scenes as makeup artist Rose-Marie Swift created Gisele's red carpet makeup look for tonight's MET Costume Institute Gala.

Gisele's Makeup Look for the 2011 MET Costume Institute Gala behind the scenes with makeup artist Rose-Marie Swift
"We wanted Gisele to look naturally sophisticated, making the look more modern and not falling into a retro direction. It made the whole look beautiful and fashion forward with out being heavily made up. A perfect Gisele look." – Rose-Marie Swift
For the eyes:
– Shu Uemura Mascara
– Shu Uemura Eyeshadow in a soft blue/grey
My favorite girl Gisele Bundchen was spotted today promoting the Ipanema Footwear at the Grand Hotel Intercontinental in Paris, France. How beautiful Gisele looks and she just had a baby. Secret: I always try to get ('copy') Gisele's hair, color and cut. I try:) Actually last time when I was in New York City I had a chat with Harry Josh who did Gisele's color many times. Harry told me that my hair looks like Gisele's hair. You know how much I love Harry Josh now, right?:)
I've missed watching Miss Universe for the first time this year. Am I busy or what? But, I couldn't ignore how beautiful the new Miss Universe 2009 Miss Venezuela Stefania Fernandez is. Something to do with that South American air. Think Gisele, Alessandra Ambrosio, and Adriana Lima all are South American beauties, and my favorite.
Stefania Fernandez (18), became the 58th winner of the title in the show that was aired live around the world from the Atlantis, Paradise Island resort in the Bahamas. Miss Dominican Republic, Ada Aimee de la Cruz, was the runner up.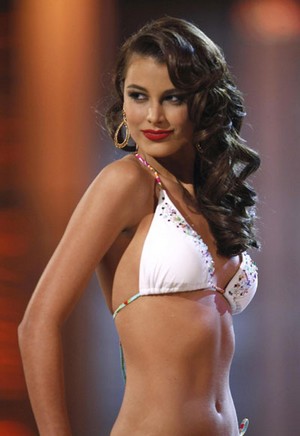 Images via apakistannews.com
I have my favorites when it comes to legendary hair: Jennifer Aniston, Gisele, Alessandra Ambrosio and now Kristin Cavallari!
I LOVE Kristin Cavallari's hair, it's long, it's wavy but not frizzy, and it has that Boho Chic/Rock Chic look which I'm into.
All American Stetson is a fresh, modern, new addition to the Stetson fragrance family. Best described as an aromatic woody fragrance, All American Stetson features notes of black suede (spokesman Tom Brady's self-professed favorite), cedar leaf, ginger, musk, and fresh water ferns.
Tom Brady is supermodel Gisele Bundchen's husband and he is super cute. Aren't you curious how All American Stetson smells?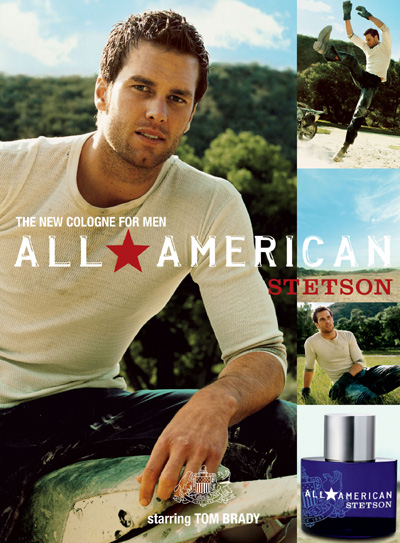 Developed by master perfumer Harry Fremont of Firmeniche, All American Stetson is for the fun-loving, athletic, adventurous and rugged "All American" guy. The fragrance is available now at mass retailers and retails for $14.50 – $26.00.
Harry Josh Master Stylist Behind Gisele's Hair Reveals Spring's Most Wanted Hairstyles : Trends can be fleeting, but you can always count on the experts at John Frieda to help you achieve timeless yet of-the-moment style with effortless tricks and accessible product recommendations.
Harry Josh, the master stylist behind the iconic looks of A-listers like Gisele, Ellen Pompeo and Fergie, John Frieda International Creative Consultant Harry Josh tells Cosmopolitan magazine in its May issue (on stands now) how to achieve the season's must-have style no matter what your hair type.
Got Fine Hair?
THE GOAL: A natural look that adds volume and movement every time you turn your head.
THE TRICK: Focus on the lower part of strands and stop stressing about all-over waves.
HOW TO: Blow dry the top portion of hair from cheekbones up. Leave the bottom of your hair slightly damp and coil it into a tight bun. Blast the bun with a blow-dryer until its dry. Mist with a flexible hair spray like John Frieda Luxurious Volume All-Out Hold Hair Spray, $6.50.