All Posts Tagged With: "GQ Magazine"
Express celebrated the launch of the brand's second men's fragrance, Honor, while commemorating our men in uniform during NYC's Fleet Week celebration during Memorial Day weekend.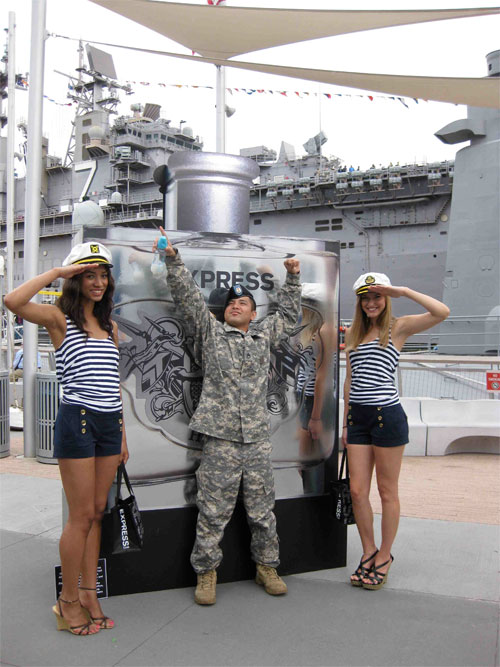 Girls dressed in Express sailor-inspired pieces at the Intrepid Pier on Saturday, May 29th, 2010, were handing out samples of Express Honor. A over-sized, 12 foot replica of the Express Honor bottle was stationed at the pier all day for the sailors and visitors to take photos with the nautically dressed Express girls. Express was taking photos of Fleet Week participants who may go on to be featured in an upcoming issue of GQ Magazine.
This is another one of those :"…the only 'normal' photo I could find". Rihanna is featured in GQ Magazine January 2010 edition in quite revealing and pushing the envelope type of poses. To me, Rihanna looks like she's rebelling . It's complicated! The article and interview with Rihanna in GQ titles: Good Girl Gone Badass. Do you love?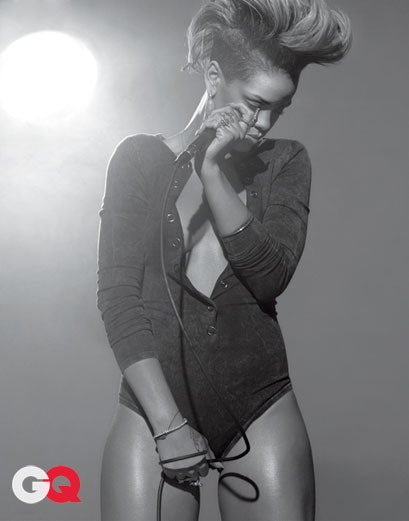 Come Celebrate With Tommy Hilfiger At Macy's Herald Square Today!
Designer Tommy Hilfiger Celebrates Tommy Week At Macy's Herald Square With GQ Magazine, Gossip Girl's Ed Westwick, Platinum selling singer-song-writer Gavin DeGraw, Hilfiger Fragrance model Tommy Dunn.
The GQ/Hilfiger Celebrity Charity Motorcycle Ride and Musical Performance by Gavin DeGraw will take place today, Tuesday September 9th, at Macy's Herald Square.
This is what to expect:
6:30 PM – Motorcade will take over the streets of Manhattan with a charity motorcycle ride to benefit The Tommy Hilfiger Corporate Foundation.
The route is: starting from Lincoln Center on 64th Street between Columbus and Amsterdam
through Central Park South
down Fifth Avenue and across 57th Street
south on Broadway
through Times Square
finishing at Macy's Herald Square (Broadway between 34th and 35th Streets)
7:00 PM – PHOTO OPPORTUNITY AT MACY'S HERALD SQUARE
Be there at the finish line when the celebration begins with a special appearance by Gossip Girl's Ed Westwick, Tommy Hilfiger, Gavin DeGraw, Tommy Dunn and 10 riders from the GQ Motorcade.