All Posts Tagged With: "green beauty products"
From now until July 4th, 2011, LaLicious is offering 50% OFF their Travel Bags. Packaged in a chic, canvas clutch, LaLicious' Travel Bags are loaded with everything you need to keep your body cleansed, smooth and moisturized, in convenient travel-friendly sizes. Available in eight of LaLicious' most popular scents, these 2oz products include: Whipped Soap, Sugar Souffle Scrub, Body Butter and Body Oil.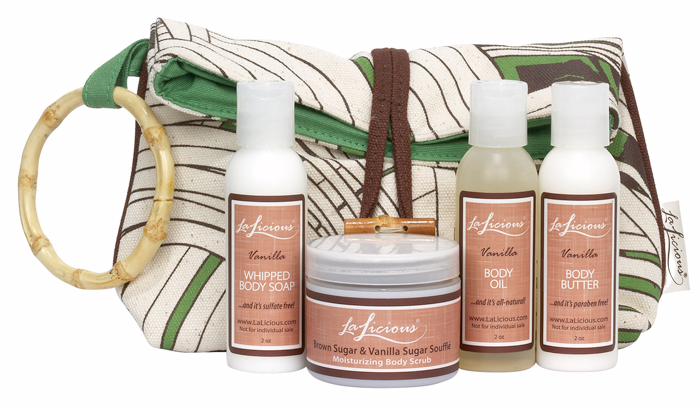 Green Note: Lalicious products are all natural and free of parabens, preservatives and sulfate detergents.
The fist time I became aware of Privé hair care products was at the Elizabeth Arden salon reopening in Biltmore Phoenix AZ, they were on their product shelf. I finally got to try them this morning and I'm very impressed. I was worried it won't be effective in cleaning my hair as I noticed this is the case in some 'green' hair products.
Why I love Privé Concept Vert Shampoo and Conditioner?