All Posts Tagged With: "Guess"
Sneak peek to The GUESS Accessories Fall / Holiday 2010 campaign expresses how a great accessory can play a pivotal role in defining sensuality. The campaign is all about the relationship between a girl and her accessory. Whether it's a provocative, strappy high heel, a tempting over the knee boot or a flirtatious quilted handbag; GUESS accessories introduces a collection that matches any GUESS girls' mood.
Handbags take on a sexy edge with animal prints and hardware detailing; as well as showing the softer side with totes and satchels in pops of blues and greens. The jewelry is also more pronounced with large statement necklaces that really grab the audiences' attention.
My day in England started in Cheltenham and a quick trip to M&S aka Marks & Spencer. I stocked up on a picnic breakfast: donuts, eggs and mustardcress sandwich, and cheated with a Starbucks latte. I also started with very short shorts ripped A&F jeans and a J. Crew Chambray schoolboy blazer. As soon as I walked out my hotel room I knew I made a mistake. I was freezing!!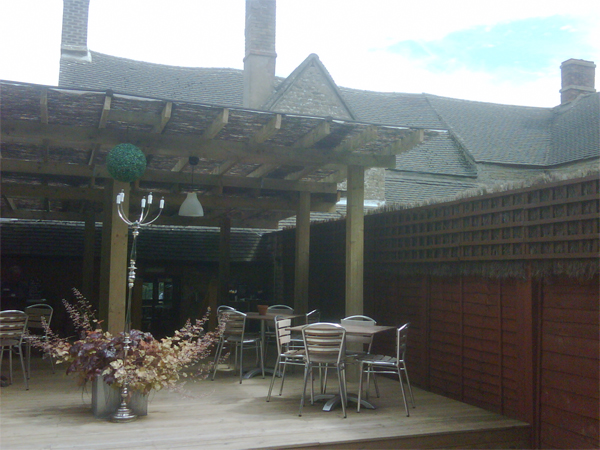 The Greedy Goose by Stow in the Cotswolds England..cool place xo
England's weather is 4 different seasons in one day. It starts sometimes sunny, then turns cloudy and cold, back sunny, rain, cold, sunny. Really confusing to a little fashionista head such as myself LOL. I went to the park anyways and had my picnic which was divine, then changed to long jeans by Guess and an Armani Exchange moto jacket. Needless to say, I felt very very comfortable.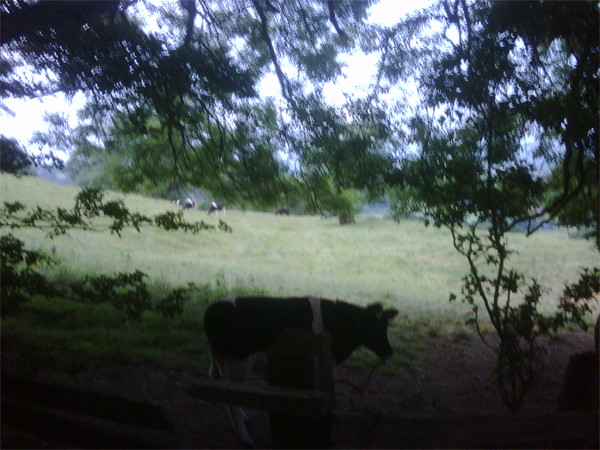 The English country side made Marta Walsh vegetarian many many times…xo
I had a great day, meeting the extended Walsh family which is the best family in the world. I stopped by The Greedy Goose which is a really cool place to grab lunch dinner and drinks. The outdoor dining area had a little booth/sectional bed like sitting perfect for very tired people and the menu was well thought out and really nice!!! Here are the pics. Talk to you later xo Marta Walsh
As you probably already know I'm based in Scottsdale Arizona a place I love so much. This is why I was excited to take part in this year's Scottsdale Fashion Week (SFW) and get to know my fashionable neighbours. Last night I was invited to attend a fabulous designers party at the equally fabulous Intercontinental Montelucia Resort & Spa in Paradise Valley Arizona. Wow, what an evening. The weather couldn't be any more perfect and the Montelucia resort where the party took place was breathtaking. I was trying to take photos, but couldn't capture how beautiful it was around there last night. Just imagine, beautiful clear dark sky, lots of palm trees, fire features around amazing pools, chocolate desserts, and beautifully dressed people.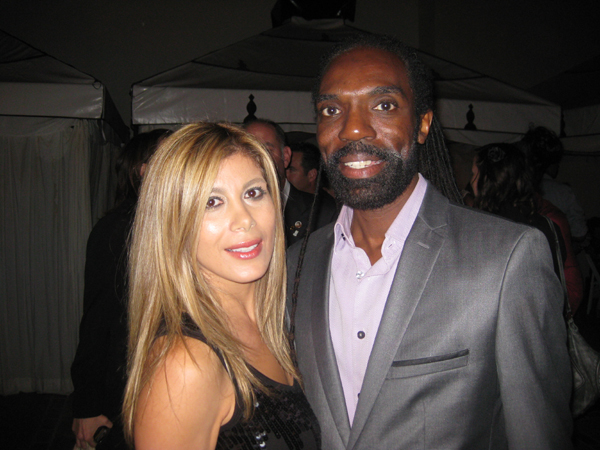 Marta Walsh founder of Talking Makeup (left) Kevan Hall fashion designer (right)
The highlight of my evening at the SFW was finally getting to chat with LA Fashion Designer Kevan Hall who his sleek eveningwear was worn by a distinguished coterie of celebrated artists- including Celine Dion, Sharon Stone, Angela Bassett, Charlize Theron, and Salma Hayek. I've been at his show over a year ago during LA Fashion Week and was so glad to bump into him. After I introduced myself to Kevan I asked why Scottsdale Fashion Week? He said that Scottsdale is known to be a city who is into fashion and he has clients from Scottsdale who fly to LA especially to shop in his studio. He also agreed with me how gorgeous Scottsdale is. Kevan also talked to me about the colors he likes to use in his designs, and he mentioned that he likes to use unexpected colors and unique shade of colors. I had to ask him if he approves my outfit. I went for a rock chic look because I can't afford to buy Kevan Hall, yet, I told him. He said yes, and I felt like the cat who got the cream. LOL.
I love everything about Hayden Panettiere's look at the Jimmy Choo for H&M Collection launch. The hairdo and the leather pants! I've been wearing leather pants for years now and I'm glad it's in style now, gives more excuse to wear them, hey. I found mine in Guess and they are SO comfortable and so rock and roll:) I've seen the ads for the Jimmy Choo shoes for H&M and I can't wait to go and try them, and maybe even by one pair for myself. I love it when luxury becomes affordable.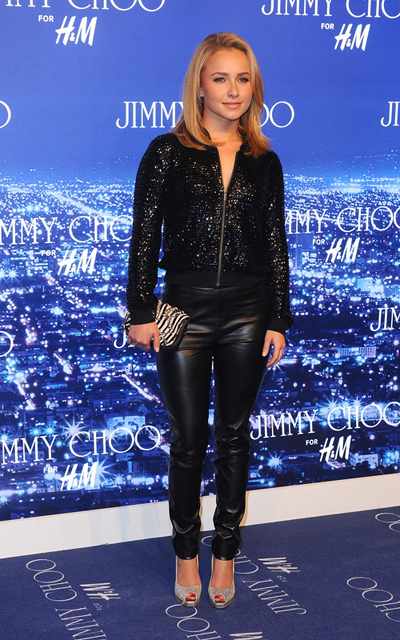 Big fan of Guess Gold the fragrance by Guess.  Then you may also like Guess Gold Shimmer Lotion.  Made with the same sexy fruity oriental fragrance and main notes of: citrus, golden apple, pineapple, pink pepper intermingle, hyacinth, jasmine, water lily, rose, sandalwood, honeyed amber, patchouli, vanilla, musk.  Cost: $28 for 5 oz. 
New at the house of Guess is Guess Gold Perfume.  It goes very well with Guess's new clothing collection which is high-styled and sultry.  Guess Gold is a fruity oriental fragrance. Notes include:  citrus, golden apple, pineapple and pink pepper, a sweet bouquet of hyacinth, jasmine, water lily and rose. Highlighted with nuances of sandalwood, honeyed amber, warm patchouli and vanilla musk.  Cost:  $45 for 1.7 oz.