All Posts Tagged With: "Hair care"
WATCH: Marta Walsh and her third (3) video entry for the John Frieda Root Awakening Video Blogger Contest!:) Wish me luck:) xo
Products used in Marta Walsh's video blog:
John Frieda root awakening strength restoring shampoo & conditioner
Introducing NEW Pantene customized solutions for four unique hair structures and end-benefits. With a new understanding of hair's unique inter-fiber relationships, a critical factor in product performance that influences how ingredients work on hair, Pantene reinvented its entire brand structure. New Pantene includes an updated ingredient list, tailored systems, new packaging and new fragrance.
The new collections include:
Pantene Pro-V Fine Hair Solutions in three versions: Flat to Volume, Dry to Moisturized, Fragile to Strong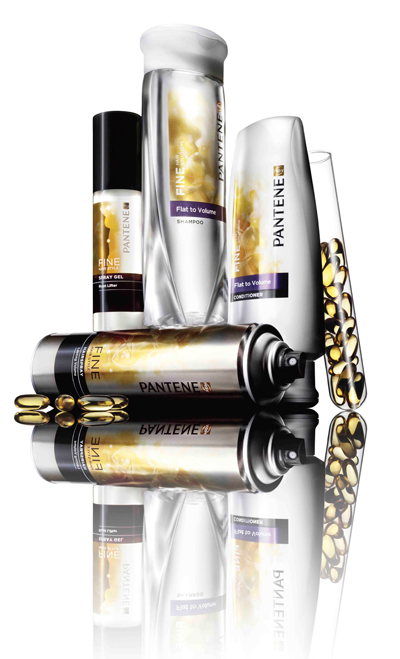 Hi guys! Hope you're all having a wonderful Friday. Today I did my fist video entry for the John Frieda Root Awakening Video Blogger Contest and talked about the beginning of my hair transformation using my favorite John Frieda Root Awakening Strength Restoring hair care line. The products and styling tools used for the video were provided to me by Kao Brands Company to help me use them in my video and to enter the contest.
Curios to find out what were my first 7 days like using the John Frieda Root Awakening Strength Restoring Hair Care Line? Watch it here:
BTW starting June 22nd, 2010 samples of the John Frieda Root Awakening Strength Restoring Hair Care Line will be available online for YOU to try at: www.johnfrieda.com/VideoBloggerSample
And please, please, let me know your feedback and comments about your John Frieda Root Awakening experience. Love you all! Thank you:)
Joico Celebrity Coloris George Papanikolas transforms Lindsay Lohan's brunette hair to glimmering gold aka blonde.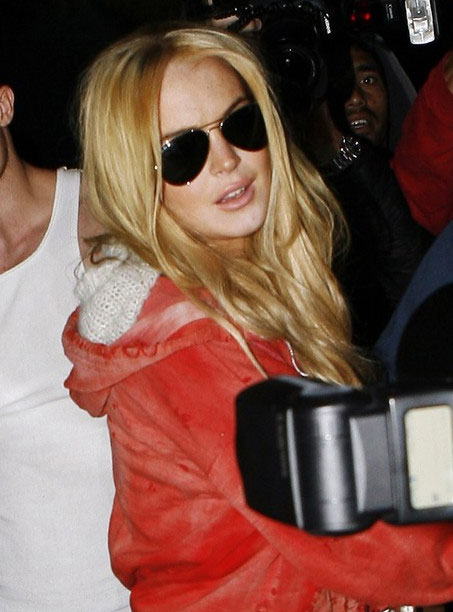 Here's how Lindsay Lohan gone from brunette to blonde: George Papanikolas and his colleagues at Beverly Hills' Andy LeCompte Salon teamed up to transform actress Lindsay Lohan from dark to light—a process that took close to 10 hours! Lohan, a natural redhead, showed the color pro photos of the golden, strawberry blonde hue that she had in mind, which he agreed would be ideal for her eye color and complexion. Because she already had dye on her deep brunette locks, the first step was to carefully strip out as much of the dark color as possible with color remover.
Create a polished and professional look for your next interview with these how-to tips from celebrity hairstylist Kevin Mancuso and products from Nexxus Salon Hair Care.
"During an interview, you want your hair to complement your professional skills. Pick a classic style, like a chic bun, for a sophisticated look that will help seal the deal." – Kevin Mancuso, Nexxus Creative Director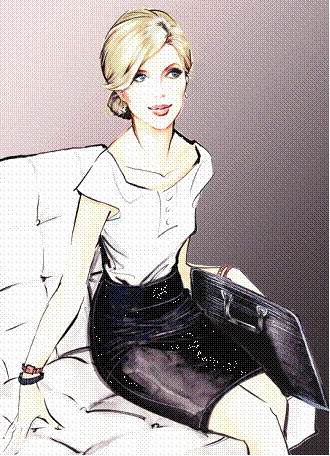 Prep
Help hair look its best with a deep conditioning treatment, like Nexxus Humectress Hydrating Treatment, a day or two before the interview.
Advance Techniques Professional Hair Care by Avon is one one favorite hair care lines. I particularity in love with their Dry Ends Serum which is an amazing styling product for blow drying hair straight. It never wights your hair down even if mistakenly I apply more than needed (sounds familiar?). Also from the Advance Techniques Daily Results collection: Mirror Shine Spray to add gloss and shine to hair and Anti-Frizz Capsules to tame and smooth frizzy hair.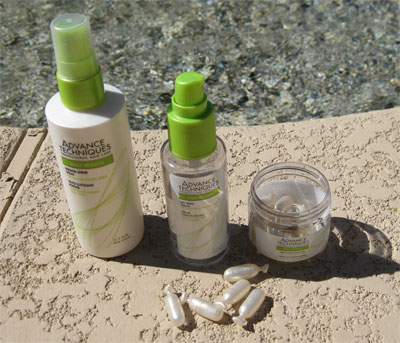 L to R: Advance Techniques by Avon Mirror Shine, Dry End Serum, Anti-Frizz Capsules
Ken Paves, Celebrity stylist to the stars and co-star of VH1's Jessica Simpson's: The Price of Beauty, is set to launch a new hair care collection, Self Help: Care of Ken Paves, on May 10th, 2010, on QVC.
The Self Help line is a collection of restorative hair care developed to target aid in color preservation, increase hair elasticity and reverse damage, giving women the self help they need to feel good inside and out.
Frédéric Fekkai, the brand renowned for luxury hair care products is pleased to announce their "National Blow-Out Day", exclusively at Ulta stores nationwide. To celebrate the launch of the new Fekkai Silky Straight Ironless collection, Frédéric Fekkai is inviting you to participating Ulta stores nationwide on April 14th, 2010, (from 5 to 8PM) and 15th (from 10am to 3pm) for a complimentary blow out featuring two of Fekkai's best selling product collections.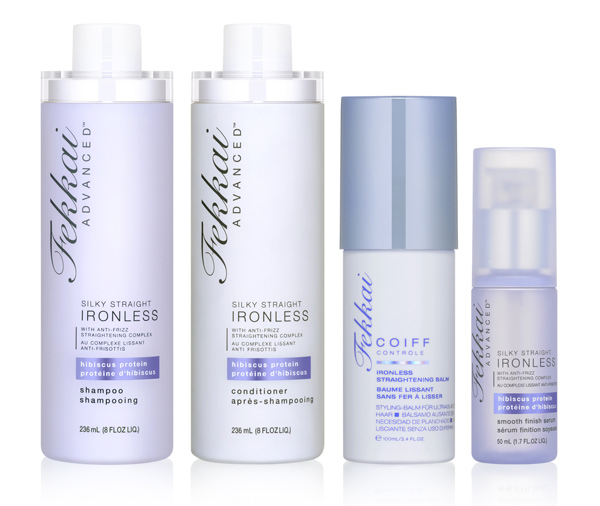 I'm excited to share with you my interview with Paris-born Teddy Charles, one of the fashion industry's most notable hairstylists. Teddy is known for creating contemporary femininity and glamour with an edgy, bohemian sensibility. His cutting-edge hair creations have been featured in the pages of major fashion magazines, such as: French, Italian, American and Teen Vogue. Teddy also created hairstyles for countless runway shows, showcasing his role as a hair and fashion industry trendsetter. Teddy has worked with A-listers such as Cameron Diaz, Sarah Jessica Parker, Hayden Panettierre and Ellen Page. He has recently collaborated with Sunsilk co-creating their NEW hair care collections: Hydra TLC, Captivating Curls, Daring Volume and ThermaShine.

Teddy Charles in his element, hairstyling
In this interview Teddy Charles talks to Marta Walsh about his beginnings as a hairstylist, his creative partnership with Sunsilk, biggest inspirations in life, personal style, and future plans.
Marta Walsh: Where do you call home?
Teddy Charles: My first home will always be Paris, but New York is a home away from home.
Watch Marta Walsh talking about her favorite Moroccanoil hair care products!
Products mentioned in Marta's video blog:
Moroccanoil Moisture Repair Shampoo
Moroccanoil Intense Hydrating Mask
Moroccanoil Hydrating Styling Cream
Moroccanoil Intense Curl Cream
Moroccanoil Oil Treatment
Moroccanoil Glimmer Shine Spray
Visit www.moroccanoil.com for more details.