All Posts Tagged With: "hair fiber"
This weekend I've decided to let my hairdresser blow dry my hair because lately my hair is just not behaving! Do you all know the feeling? My hair just didn't get straight and silky even after spending a whole precious hour in my very busy mom's life. LOL. My hair finally looks fabulous and I can easily get used to this lifestyle. Till then I need to learn how to perfect my blow drying techniques and maybe try new hair products that work well with my hair. While at Sachi salon in Scottsdale I got obsessed with the L'Oréal Professionnel NEW Série Expert Liss Ultime collection. I want it! Once I try it I will share my thoughts. Meanwhile here is a little bit about the line.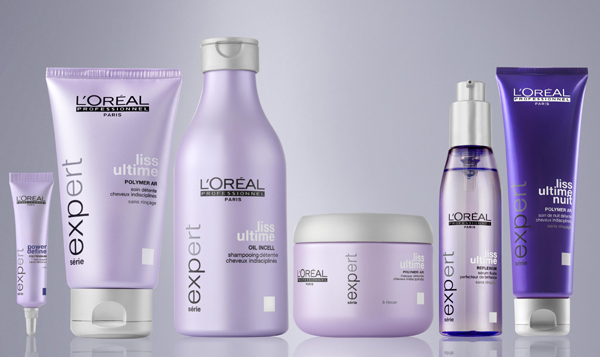 L'Oréal Professionnel NEW Série Expert Liss Ultime: We all know how stressful dry, frizzy, unmanageable and rebellious hair can be. Beyond the obvious styling issues, factors such as genetics, the environment and climate, as well as day-to-day weather changes, are all to blame. L'Oréal Professionnel Série Expert has built upon the success and technology of Liss Extreme and re-launched the line as Série Expert Liss Ultime, a collection made especially to treat coarse hair and result in softer, more manageable tresses.
I love L'Oréal Professionnel Série Expert everything! It works amazing on my frizz prone dry hair! This is why I'm excited about their latest addition: L'Oréal Professionnel NEW Série Expert Force Vector targeted reinforcement to strengthen fragile, weak hair. Force Vector is uniquely formulated with Glycocell technology to provide intense and cumulative reinforcement to hair without weighing it down.

Fall will soon be turning into winter- wreaking total havoc on your hair! Did you know that in order to keep hair healthy during the winter months, you should begin preparation now?
"The winter months tend to dry out hair, causing lots of static and frizz," says Jackie Stevens, expert stylist at Gatsby Salon (www.GatsbySalon.com ) in Green Brook, NJ. "Static is the result of lack of moisture in the hair fiber- so once static becomes apparent deep conditioners should be applied to the ends of hair in an attempt to re-nourish the hair fiber as quickly as possible. This will ensure your hair stays healthy during the cold winter weather."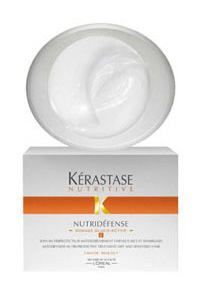 Kerastase NUTRIDÉFENSE is an excellent conditioning treatment that replenishes and saturates the hair with a lightweight softness while offering anti-dryness protection to counter the effects of harsh external elements.