All Posts Tagged With: "Hair Loss"
Is there anything better than a fresh start? Whether you want to prevent hair loss, treat dandruff, soften up your dried, brittle mane, or make your luscious locks grow, artnaturals has you covered! Forget a good hair day, make 2017 your best hair year yet with artnaturals. Product line includes the following:
artnaturals Argan Oil Shampoo Hair Growth Therapy
Repunzel, Repunzel, let down your hair. Infused with Aloe Vera, White Willow Bark, Burdock Root, Rosemary and Thyme, this Shampoo stimulates cell renewal and healthy growth for locks that are luscious and strong enough for a prince to climb. Price: $26.00 (16oz)
Amanda Seyfried Oscars 2010 Hair Tutorial by Celebrity Hairstylist Sally Hershberger.
"I thought Amanda Seyfried looked amazing, so youthful and modern. There were a lot of up-dos out there that left me totally underwhelmed but Amanda was perfection!" – Sally Hershberger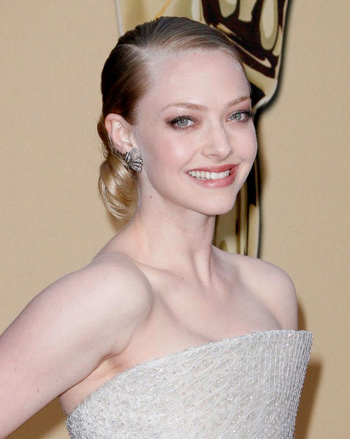 How to get Amanda Seyfried's Oscars 2010 up-do by Sally Hershberger:
1. To start, shampoo hair with Sally Hershberger's Normal to Thin Shampoo and avoid using conditioner so you can create a texture that will hold throughout the night.

Oscars 2010 Hair Trends: Big Hair like Cameron Diaz. Get the look with full thickening cream by Living Proof.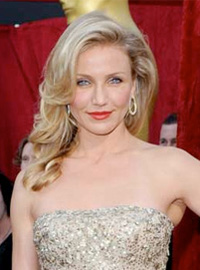 The star turnout on the red carpet was big, and the hair was even bigger at the 82nd Annual Academy Awards show Sunday night. Romantic, natural tresses with lots texture and movement are speaking volumes this awards season. Living Proof celebrity stylist, Ward Stegerhoek, gives tips on how to use full thickening cream, and get the look at home. Full, the new breakthrough technology product that gives body and movement helps to create large, loose waves that will enhance any modern-chic style with a sexy, carefree, look.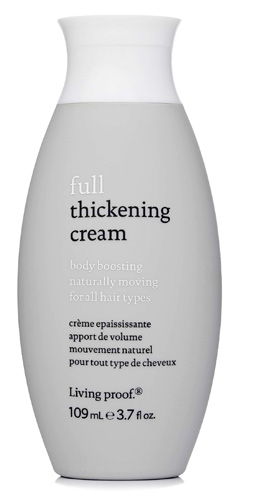 Hairstyle Tips: How to get the big hair look
Step 1: When using full thickening cream, start with clean, damp hair. Squeeze a nickel-sized amount of full onto your fingertip. Once you dispense the correct amount, rub full between your hands. Ward Stegerhoek reminds us that full is designed to provide thickness, not lift. So if you want to use a root lifter, apply that first.
I love everything for my hair from Living Proof: their shampoo, conditioner, styling cream wave shaping , styling cream straight making. Their new product addition is: Living Proof Full Thickening Cream. I haven't tried it yet but I'm planning to! I will let you know all about my experience.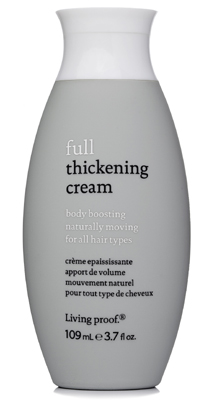 Meanwhile here are some details about Living Proof Full Thickening Cream:
THE "PERFECT" PROBLEM
Flat, limp, thin, or lifeless hair is a significant concern for many women and is the result of each strand being so smooth and fine that it lies flat, one strand on top of the other. The beauty industry has traditionally tried to add the appearance of volume by puffing up the hair with various sprays (glues, really), or holding the hair into specific positions with various brittle, "glassy" polymers.
Redken For Men high rise hard wax is a classic styling wax that gives maximum control to create long-lasting, dangerously high styles that defies gravity with a natural, humidity resistant finish. Suitable for all hair types.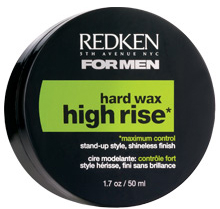 I've used Redken For Men high rise hard wax on my hubby today, and it worked wonders on his very thick hair. It made his hair very moldable and added great definition and shine. Hair remained soft to touch. And the minty smell is amazing! Definitely a keeper for my hubby, he thinks he looks funky now:)
How to apply: Apply a small amount into palms and emulsify well by rubbing palms together. Drag fingers and palms through dry towel-dried hair and style as desired.
Trend Watch: At the Spring 2010 Men's Fashion Week, stand up texture and added height were seen at shows like Bottega Veneta and Prada. 
It isn't a pretty subject, but it's one that can't be ignored: Hair loss is one of the unfortunate side effects of a plummeting economy.
Temporary hair loss can be caused by day-to-day stress and emotional shock, and 2009 has had no shortage of either. In Fact, according to Google Trends, searches for 'hair loss products' have spiked in recent months.
Well before the recession, Leonor Greyl has been pioneering both research and remedies in gentle, natural hair restoration. While the hair care brand always encourages women to seek their doctor's advice about hair loss-since hair is a reflection of what's going on inside the body-Leonor Greyl has developed several topical treatments that can help fight several forms of hair loss.
The Leonor Greyl  Method: The shower is a perfect place to escape from the pressures  of the day, and it's also an ideal time to help bring balance back to the hair.
Before Shampooing: Treat a (dry) scalp with Régénérescence naturelle ($42), a blend of borage oil, Chili rose, and essential oils of plants, flowers, and fruits, all known for their purifying and energizing properties. This nourishing treatment revitalizes the epidermis in just 15 minutes.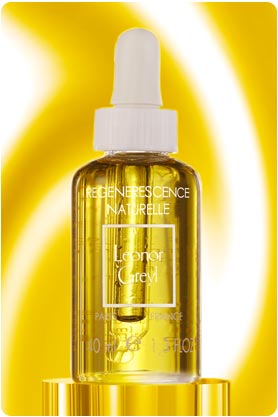 Cleansing the hair: There are two options for cleansing hair under stress. Shampooing au miel ($24), Lenor Greyl's gentlest formulation, is laced with honey and rose extracts for maximum softness.