All Posts Tagged With: "Hair Styling"
Frizzy, tangled, unmanageable hair? Sounds like the result of a well spent summer day! Whether the wind or water is to blame, Revlon has you covered with an array of brushes to keep your hair smooth and shiny this summer – without any hassle.
Brush up on your summer hair routine with the Revlon One-Step Hair Dryer and Styler, a paddle brush that shortens your styling time, and Soothing Sensations, a collection of brushes that glide through hair like a breeze while promoting the ultimate relaxing scalp massage effect. The brushes are great for summer travel! The ergonomic design of the One-Step makes it easy to pack AND there's no need to pack multiple tools!
Talking Makeup's Readers in NYC please listen up! DEX New York is offering you now through Christmas beauty makeover and portrait for your online working sites and even dating profiles. With a possible 1.6 billion users looking at your online profile don't you want to look your best? $49 (value $550) makeup application, hair styling portrait. Call now to book an appointment: 212 643 3188. Click image below to enlarge for more details.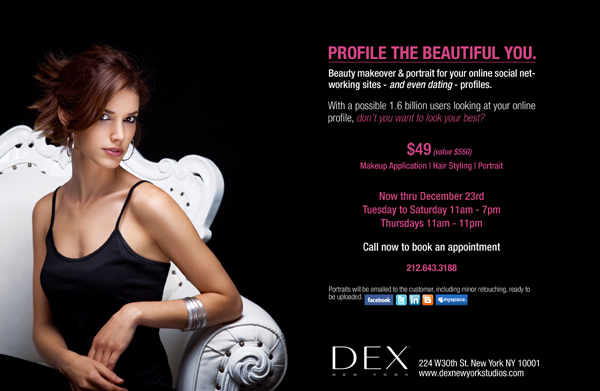 Couple of weeks ago I was given an amazing opportunity to interview Avon's Fashion Week Stylist Anthony Barrow. In this interview Anthony talks to me about his beginnings as a top hair stylist, his experience appearing on Bravo's hit series "Make me a Super Model", Fall's Hottest Hair Styling Trends, and future plans.
Marta Walsh: When did your fascination for hair design begin?
Anthony Barrow: My fascination for hair design started when I was at art school when I met a group of visiting cosmetology students.
MW: How did you get your first big break as a professional hairdresser? What were some of your most memorable celebrity collaborations?
AB: My first big break was the British Hairdressing Awards. Some of the most memorable collaborations were with Juliette Binoche and Ozzy Osbourne.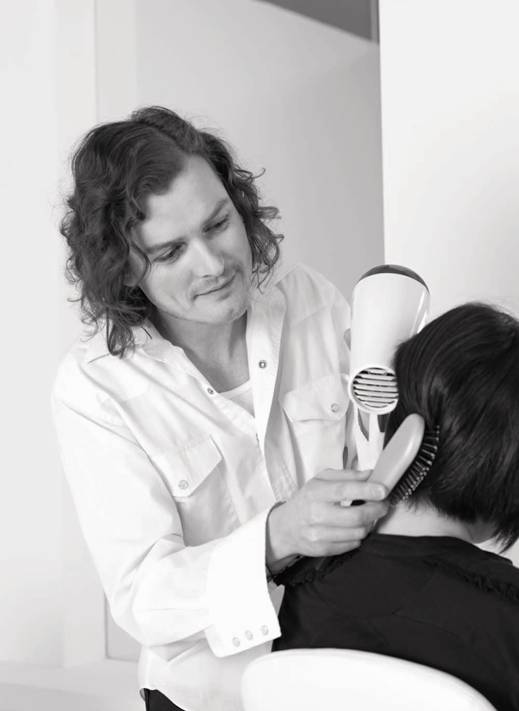 MW: What is your main philosophy regarding hair & beauty?
AB: It has to be beautiful, no matter how extreme!
MW: What are some of the hottest fall hair trends?
AB: Classic shapes with modern textures and accent colors will be popular this fall.
MW: Which hair styling tools and products are must-have to achieve some of the hairstyles we are going to see this coming fall?
AB: Everyone should have Advance Techniques Mirror Shine Spray and a flat iron.