All Posts Tagged With: "HENRI BENDEL"
Frédéric Fekkai and Marchesa are excited to take you from New York chic to Hollywood glam at Henri Bendel.

Frédéric Fekkai Fifth Avenue Salon at Henri Bendel will present an interactive red carpet experience open to Fashion's Night Out revelers. New York Fashionistas will become the celebrity selecting from five award-winning Marchesa moments. The uber-talented Fekkai hair and make-up team will re-create these signature styles while your personal dresser waits to outfit and accessorize you in a glamorous Marchesa dress, House of Lavande jewelry and Christian Louboutin shoes. Finally, The City star and fashionista, Olivia Palermo, will be on the red carpet styling and instructing guests how to pose like a star in front of the cameras before having the paparazzi capture their Hollywood moment.
I'm so excited to share with you my interview with Molly Sims the supermodel, actress, and now the creator of an exquisite jewelery collection Grayce by Molly Sims. The official www.graycebymollysims.com website is launching this Wednesday, April 21st, 2010, where the collection will be sold.
Sims is best known for her appearances in the Sports Illustrated Swimsuit Issues and her role as Delinda Deline in the NBC drama Las Vegas. She is also an ambassador for Operation Smile.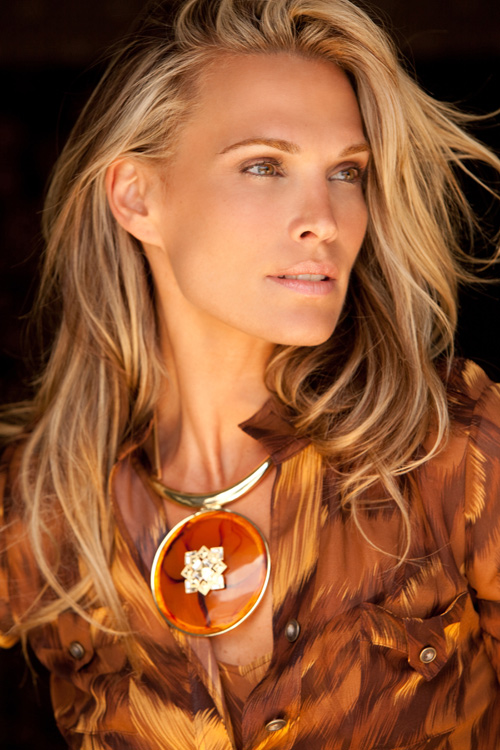 Molly Sims
In this interview Molly Sims talks to Marta Walsh on how she keeps in such impeccable shape. Gives advice to aspiring models. The creative process behind her jewelry collection Grayce By Molly Sims. What's in her makeup bag. Who would be on the guest list of her ultimate dream dinner party. And, future plans.

Marta Walsh: Where do you call home?
Molly Sims: Los Angeles because my two puppies love the house and it is home to them.
MW: You appeared in Sports Illustrated "Swimsuit Issue" many times. How did you and still do manage to keep in such impeccable shape?
MS: Tracy Anderson and Bikram Yoga. 4-5 days a week.
Molly Sims and her mother will be working at Henri Bendel on 5th Avenue in NYC TODAY March 31st, 2010, tomorrow April 1st, and Friday April 2nd. (from 2PM-6PM) selling Grayce by Molly Sims the Collection jewelry. Molly will take photos with customers (YOU), sign autographs, and help you style your pieces. If you're in town, please stop by:)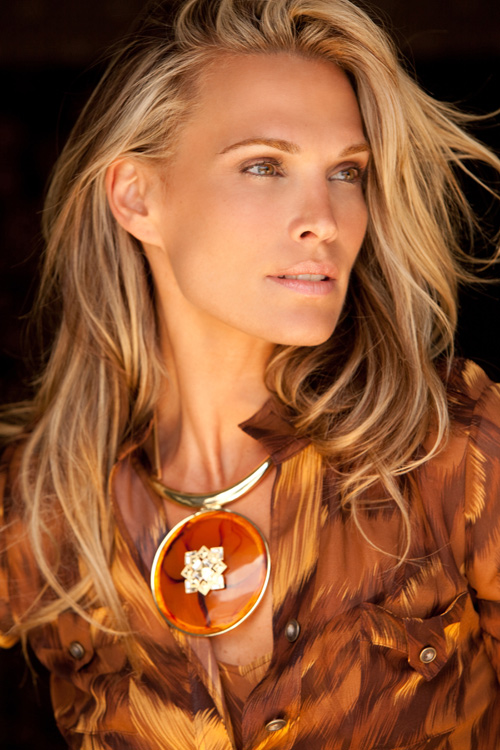 Molly Sims
Did you know? Molly Sims has been a jewelry collector all her life. When she was a young girl, her mother would travel to estate sales and buy boxes of vintage jewelry – you could say she literally grew up playing in her mother's jewelry box!
Grayce by Molly Sims the Collection Launches at Henri Bendel
Talking Makeup has a sneak peek to Grayce by Molly Sims The Collection at Henri Bendel. This exquisite jewelry collection consists of necklaces, earrings, rings and bracelets ranging in price from $75-$250. The collection looks very timeless elegant and SO Marta. Great choice of colors.


Crystal Facet Charm Bracelet, $165
Frédéric Fekkai will be giving his expert advice and style consultations at Henri Bendel. This celebrity hair guru brings his expertise to his most loyal customers and fans with his trendsetting advice. Fekkai will be offering personalized hair consultations and featuring his newest product innovations with Henri Bendel shoppers. He will be there giving advice, tips and the latest trends from the runway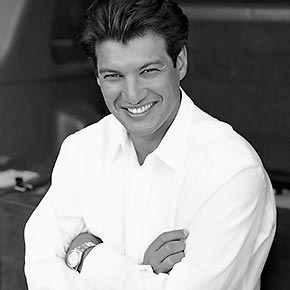 WHEN: Wednesday August 19th, 2009
3pm – 7pm Personal hair consultations with Frederic Fekkai
**No appointment necessary**
WHERE: Henri Bendel, Main Floor 712 Fifth Avenue (at 56th Street), New York, NY 10019
ReVersital:The Next Generation in Microdermabrasion. Great at any age, ReVersital 3-in-1 MicrodermaStick, is a multi-function anti-aging product that challenges traditional approaches to skincare by exfoliating, hydrating, brightening and firming all with one simple dial-up stick.
Created by Margaux Levy, founder of Freeze 24/7, ReVersital provides visible anti-aging benefits by improving the totality of skin's appearance, from wrinkles and age spots to overall luminosity. The product combines a total of three skin care treatments-cleansing, microdermabrasion and hydration-in a portable, hands-free stick.
"I was overwhelmed by the thousands of skincare products on the market and their redundancy," says Levy. "Most people don't want to buy five different and often expensive products to attack various skincare and anti-aging concerns. With ReVersital's triple action system you can achieve the glow you desire without major fuss. The marriage of this groundbreaking formulation with a convenient application system represents a needed breakthrough for consumers of all ages."
Currently available online at www.Reversital.net  and at select specialty retail stores throughout the U.S., this much talked about "glow on the go" patent pending formula:
Mark this special event on your calenders: Meet NARS' National Makeup Artists and receive an early review of the summer collection!
WHEN: April 14 – 20, 2009 11:00 AM – 6:00 PM
WHERE: HENRI BENDEL
712 Fifth Avenue
New York, NY 10019
Call for appointments: NARS Counter 212.904.7954
NARS' talented team of eight Makeup Artists will be on hand to introduce new looks for Summer 2009, two weeks early. The team will offer mini-makeovers with the new Summer collection. Complimentary samples of NARS foundation will be available with each consultation.