All Posts Tagged With: "Jane Iredale"
Loving Jane Iredale makeup today, Lip Fixation in Passion & PurePressed Base in Golden Glow. I actually was looking for these type of products in my head, ha! I wanted gentle mineral base formula for a lip gloss and face powder free of harsh chemicals. I'm into the Marilyn Monroe red lips these days and this lip gloss formula is seriously amazing. It's not greasy and not tingly, it's light, it goes on easily, can be applied as a stain or with an added gloss, and long lasting.  Wow factor.
Jane Iredale Lip Fixation retails for $30 and Jane Iredale PurePressed Base retails for $52 both available at shop.janeiredale.com
The jane iredale Refillable Compact not only contains an all natural pressed powder but it is sustainable, durable, refillable, and light. After experimenting with many different materials, jane iredale decided that anodized aluminum meets their criteria.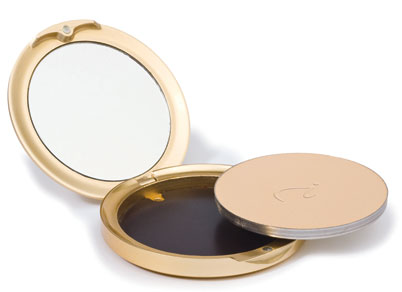 Anodizing has been called the "green," or environmentally friendly finish in the metal finishing field for some time. The process releases few toxins into the environment, uses almost no heavy materials, and uses chemicals and metals that are recycled easily. Finished products made from anodized aluminum are nontoxic and can be recycled over and over again.
Vera Farmiga was sporting red lips at the Up in the Air LA Premier on Monday, November 30th, 2009, Westwood, Los Angeles, CA. Vera was wearing a dress by Dolce & Gabbana and her makeup look was created by Tina Turnbow, a Natural Makeup Artist.
"Vera's look was simple glamour: Her dress was ephemeral – a white, almost grecian Dolce & Gabbana, and I wanted her makeup look to shine forth her beautiful features, while keeping that simple, effortless air."-Tina Turnbow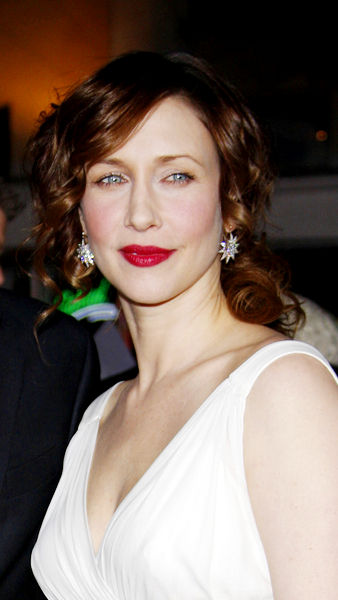 Face Products: "Vera has a beautiful, fair complexion, so I kept it simple – with a lightweight foundation and finished with a light, rosy blush.
Foundation: Almay Pure Blends Mineral Makeup in Fair – "l love that this foundation is 97.4% natural"
Blush: Revolution Organics Freedom Glow Beauty Balm in Blushed – "It's a beautiful cream stick that creates very natural-looking rosy cheeks." Mineral Fusion Blush in
Trace "a soft, baby pink to highlight cheek bones"
Powder: Tarte Provocateur SPF 8 Pressed Mineral Powder & Compact in Fair
Jane Iredale Brush Me Bronze is what's new at Jane Iredale Mineral Cosmetics.  Jane Iredale Brush Me Bronze flecks of gold will give your skin a sun-kissed glow without sunbathing.
Jane Iredale Brush Me Bronze comes in two shades:  Jane Iredale Brush me Bronze 1 and Jane Iredale Brush Me Bronze 2.  This bronzer can be used over your cheeks, shoulders, decollete, or anywhere you like to glow.  Jane Iredale Mineral Cosmetics is a professional make line sold in salons, spas, and medical offices.