All Posts Tagged With: "jeweler"
This Fall, celebrities in film, fashion and music will be donning one-of-a-kind carved creations by Turkish jeweler extraordinaire, SEVAN BICAKCI. Julia Roberts can be seen wearing a handmade angel necklace by the designer on this month's cover of ELLE (also seen again on pg. 481). This cover is one of six covers that were shot, styled, and printed in conjunction with the release of Roberts' new hit movie, Eat, Pray, Love.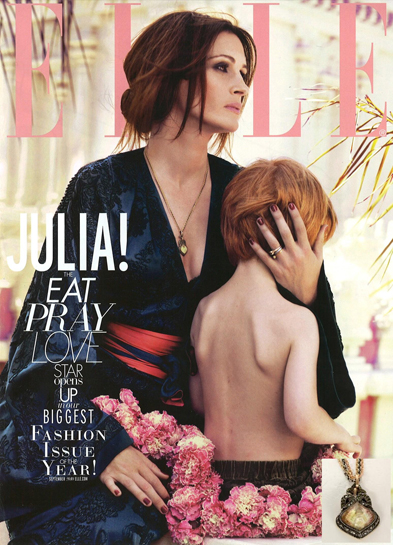 Additional Sevan fans include Princess of Pop, Lady Gaga, who is wearing Sevan's one-of-a-kind starfish sea pearl ring in VANITY FAIR. Lastly, please see fervent Sevan supporter, Tory Burch, showcasing her favorite Sevan ring in the September 2010 issue of TOWN AND COUNTRY.