All Posts Tagged With: "Jimmy Choo for H&M"
Jimmy Choo Brings Rocker-Glam Chic to H&M with Exclusive Capsule Collection.
H&M, Hennes & Mauritz, one of the first retailers to transform the retail industry by making high fashion collections accessible to all consumers, celebrated the launch of the Jimmy Choo for H&M collection with an exclusive launch event in New York City, Friday, November 13, 2009.
Celebrity fashionistas Christian Siriano and Michelle Tractenberg joined New York City fashion industry insiders and social scene staples at the invite-only event celebrating the launch of H&M's latest designer capsule, Jimmy Choo for H&M. Guests celebrated and shopped the collection on Friday, the evening before the designer capsule launches to the public. The Jimmy Choo for H&M collection was made available in approximately 200 stores worldwide beginning Saturday, November 14.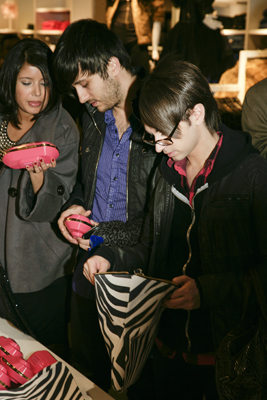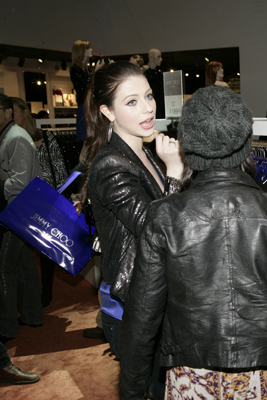 I can't wait to get my hands on the new Jimmy Choo for H&M shoe collection! Did you know that Aveda did the Rocker Chic hair for Jimmy Choo for H&M launch party? Talking Makeup has the scoop on how you can get the look at home.
Show: JIMMY CHOO FOR H&M
Lead Hair: Ginger Boyle for Aveda, Planet Salon, Beverly Hills, CA
The Look: The look is very rock and roll—edgy and imperfect with thick, ruffled texture. A new flat-iron technique creates square-shaped waves for easy, rocker chic style.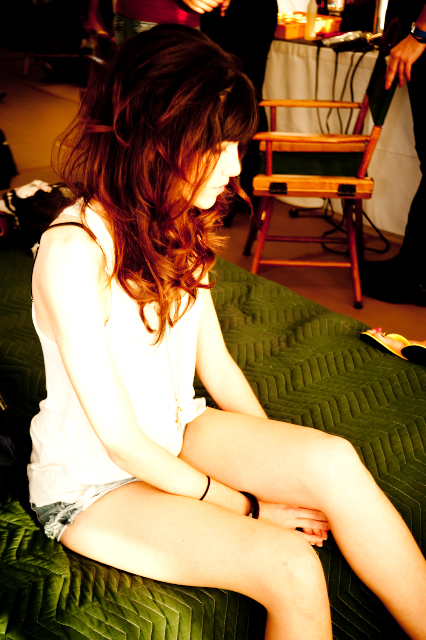 Get the Look/Step-by-Step:
Step 1: Separate hair into top and bottom sections, creating a horizontal line from ear to ear. Further divide the top section into two to three layers, depending on the amount of hair. Twist and secure each layer at the top of the head with a hair clip.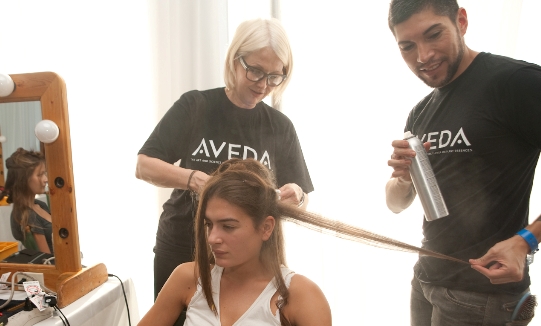 I love everything about Hayden Panettiere's look at the Jimmy Choo for H&M Collection launch. The hairdo and the leather pants! I've been wearing leather pants for years now and I'm glad it's in style now, gives more excuse to wear them, hey. I found mine in Guess and they are SO comfortable and so rock and roll:) I've seen the ads for the Jimmy Choo shoes for H&M and I can't wait to go and try them, and maybe even by one pair for myself. I love it when luxury becomes affordable.