All Posts Tagged With: "Joe Zee"
Kristen Stewart is gracing the upcoming June 2010 issue of  Elle Magazine. We LOVE:)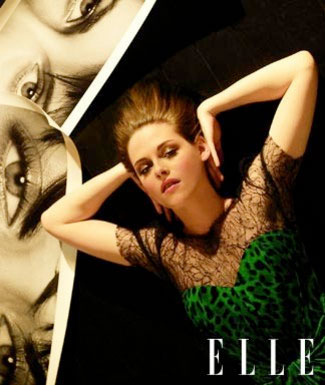 Photo: Carter Smith; Styled by Joe Zee
Kristen Stewart: June 2010. A Behind-the-scenes look at ELLE's June cover shoot. Watch here.
Pop music sensation, Ke$ha, made a serious statement at the Erin Wasson X RVCA Fashion Week Fall 2010 showing when she posed for paps wearing barely anything else but a What Goes Around Comes Around (WGACA) studded and patched vintage motorcycle jacket! This jacket inspired them to create their own line of exclusive Custom Vintage motorcycle jackets. Made in limited supply and all one-of-a-kind, these special pieces are sure to make any gal a unique crowd pleaser – pants or not!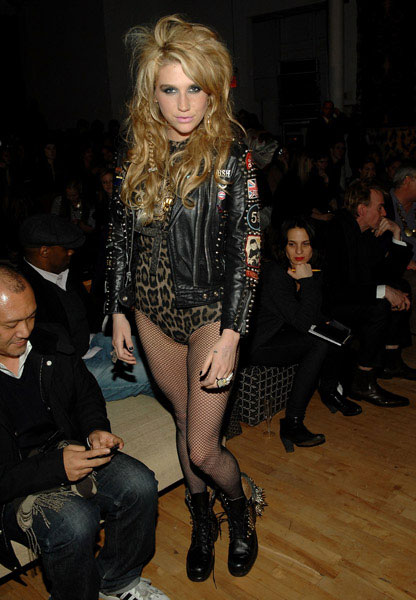 Ke$ha (in the background Creative Director of ELLE Joe Zee seems busy texting in the background:)
The store What Goes Around Comes Around takes me (Marta Walsh) back to my New York University (NYU) years as a business student. I once bought my very favorite vintage blue bell bottom cords which I wore till I had holes in my pockets. I remember thinking I'm going to wear them till I'm 80. LOL
I'm so excited to share with you my interview with the gorgeous Erin Kaplan. You may know Erin from staring in MTV's hit series The City opposite Whitney Port and Olivia Palermo. And, at 26, Erin is ELLE Magazine's youngest ever Director of Public Relations.
In this interview Erin Kaplan talks to Marta Walsh about her beginnings working at ELLE Magazine. How working with Joe Zee ELLE Magazine's Creative Director has changed the way she's thinking. Puts the on camera drama with co-star Olivia Palermo in perspective. She even dishes out some style and beauty secrets and reveals another secret about her hair.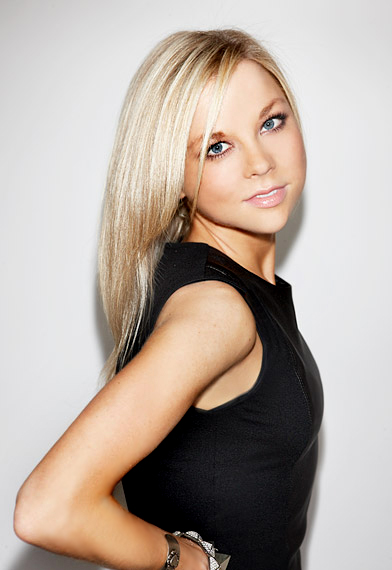 Erin Kaplan
Photo courtesy of MTV
Marta Walsh: When did your fascination with fashion and style begin?
Erin Kaplan: Honestly, it wasn't until I started working at ELLE that I really became interested in fashion. I grew up with three brothers so there definitely wasn't a lot of fashion-talk around the house. However, I have always been interested (obsessed really) with magazines and publishing…
ELLE, the number one global fashion magazine, announces the ELLE Make Better Program and DVD Series. The Make Better program is a multiplatform initiative surrounding fitness, fashion and beauty content that includes a themed January issue, a dedicated website and a three-DVD set hosted by and starring model Brooklyn Decker.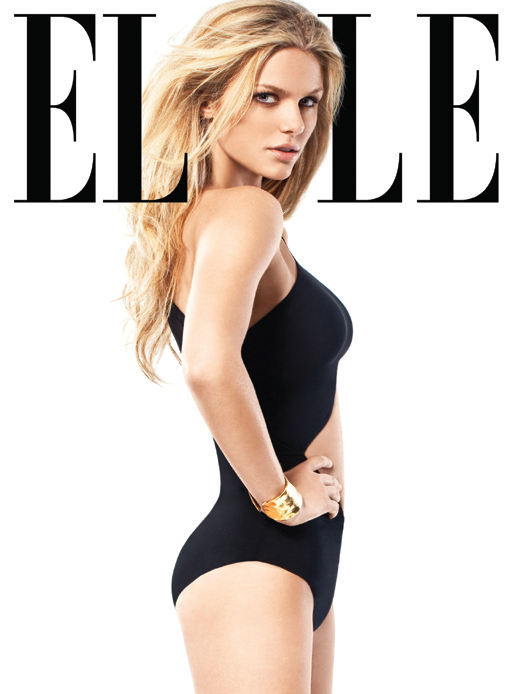 ELLE is turning the dated notion of the "makeover" on its head and instead focusing on new ways to look at fashion, beauty and fitness through simple, yet strategic adjustments to one's everyday life. Spending unnecessary time, money and energy on a new wardrobe, overhauling one's closet or engaging in expensive beauty and fitness regimes is out–so beginning with the January 2010 Make Better Issue, ELLE will demonstrate how to make small tweaks to readers' lifestyles that offer big results. ELLE will also feature Make Better edit in the beauty/fitness section throughout 2010, inspiring you to continue striving to improve your life. The program will be sponsored by Reebok, which will integrate its fitness apparel and Easy Tone technology into the DVDs and custom advertorials in the January issue.