All Posts Tagged With: "John Legend"
At Café Entourage in Hollywood this past Saturday, August 20th, 2011, John Legend was spotted canoodleing with gorgeous model girlfriend Christine Teigen during the exclusive Sade/John Legend concert after party sponsored by MARTINI Moscato d'Asti. In between flirtatious smiles to his boo, the legendary R&B artist celebrated the Staples Center sold out concert with VIP friends Gabrielle Union, Taye Diggs, Rochelle Aytes, Jill Jones, and Boris Kodjoe. They toasted his collaboration on Sade's first tour in 10 years and partied until the wee hours of the morning. TM has the sneak peek pics.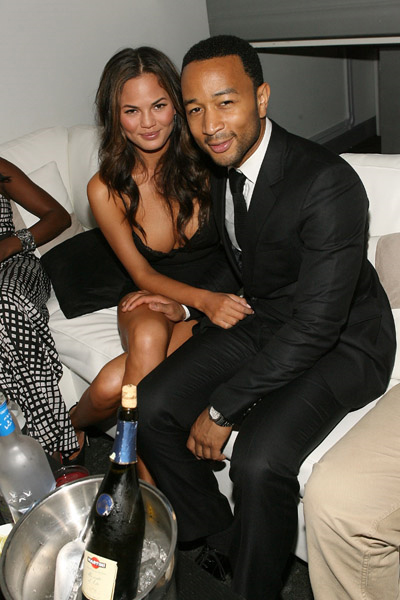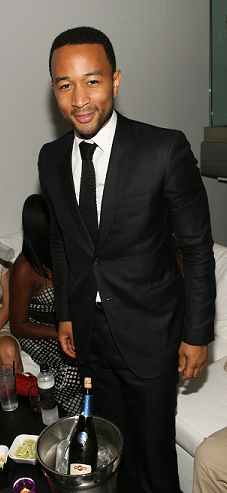 John Legend and girlfriend Christine Teigen
Yesterday at the AVEENO NOURISH+ 'Style & Shine' Pop-Up Salon and POSITIVELY NOURISHING 'Reshape Your Escape Oxygen Bar'. Who would have guessed it? John Legend was whisked into the AVEENO Suite for an interview on the inside scoop from Sundance. Believe it or not this piano man has never actually seen a film during his many trips to the festival. I guess he's too busy getting ready for his next performance – which just so happens to be with The Roots!
Socialites at Sundance – bringing New York City style to the slopes: Actors, Actresses, Directors and Producers are swarming Park City this week but two young ladies caught our eye – Tinsley Mortimer and Dabney Mercer. Looking cozy and warm in their matching Marc Jacobs Moon Boots, the sisters strutted their stuff thru the AVEENO Suite and straight to the Oxygen Bar. Tinsley couldn't get enough of the energizing scent of Lemongrass – which just so happens to be a new scent in the AVEENO Positively Nourishing Body Collection.