All Posts Tagged With: "John Patrick Organic"
New York Fashion Week Spring 2010 Report: John Patrick Organic Show Odile Gilbert for Aveda. Also, Aveda Lead stylists: Dennis Clendennen, Dionysus, The Woodlands, Texas.
The John Patrick Organic show took place this morning at Keen's Steakhouse in New York City.
The hair look for John Patrick Organic is a modern, playful take on Bohemian-chic. Hair is smooth and shiny on top with soft, free-flowing curls below the cheekbone and volume at the front—pulled back into a barrette, adding a girly touch.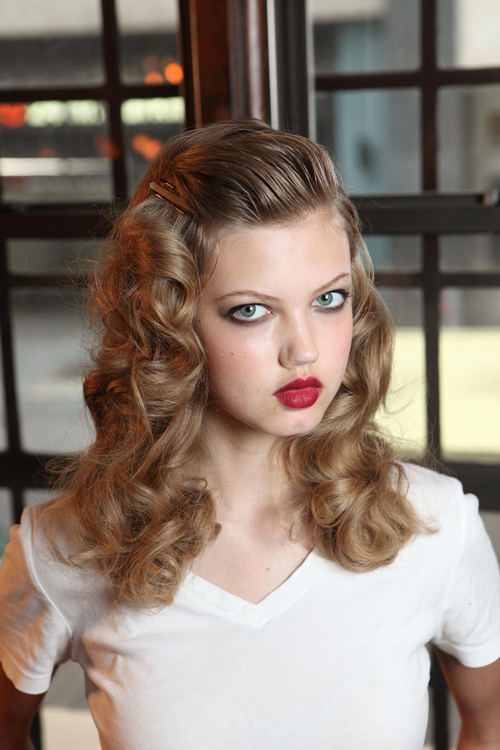 Get the Look Step-by-Step:
• Step 1: Prep hair with Aveda Phomollient Styling Foam to add body, volume, and shine.
• Step 2: Brush hair through and create a deep side part.
• Step 3: Divide hair into three sections: bottom, sides/top and middle, and secure in place with hair clips. Spray each section generously with Aveda Air Control Hair Spray for shine and hold.