All Posts Tagged With: "Kate Somerville"
Last week I was invited to meet with Kate Somerville the skincare mogul and Hollywood'd best kept secret at the Neiman Marcus Scottsdale in Fashion Square Mall. I must say Kate is such a sweetheart and very cool in real life. I also got to interview her and you can watch it in this video:
In this interview Kate Somerville talks about the beginnings of Kate Somerville skincare line and the very famous boutique in Melrose Place, CA. Gives advice to all the entrepreneurs out there (it might be you?:). Introduces the new product additions to Kate Somerville skincare line, such as…
My recent skincare discovery: Kate Somerville ExfoliKate Intensive Exfoliating Treatment. I love to exfoliate my skin and always on the look out for the best ones. This one by Kate Somerville is colored green and smells good. I can use in the shower which is a plus. My skin is not that very sensitive but this one did have a slight burning feel but after using it few times it's not as bad. The feeling is like when you apply an intensive mask it feels strong at first but then it goes away. I like the after feel, my skin is super smooth. So maybe it's worth it.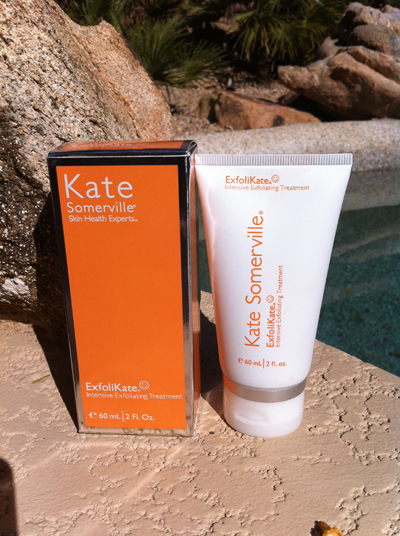 The Kate Somerville Skin Health experts have been very busy prepping the skin of celebs before their big night. Check out the list of stars who have visited the Kate Somerville Clinic in preparation for the 2010 Golden Globes and their favorite treatments before the red carpet event. Kate will also be featured LIVE tomorrow, Sunday January 17th, 2010, on the Red Carpet. Tune into the TV Guide Channel, Golden Globe pre-show at around 1:15pm PST and watch Kate's skin tips.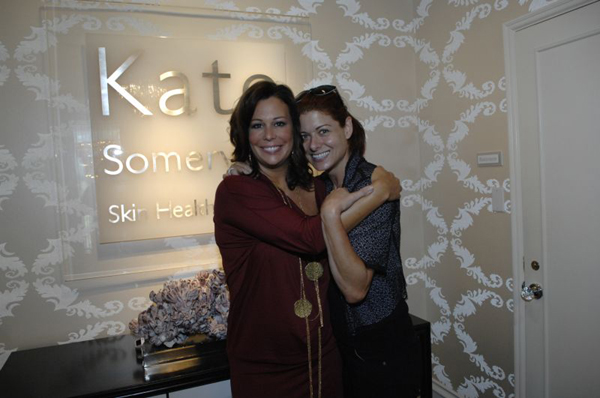 Debra Messing and Kate Somerville
Kate Somerville Golden Globes Clients include:
· Anna Paquin (Nominated for True Blood and Best Performance in a mini-series)
· Olivia Wilde (House is nominated)
· Kyra Sedgwick (Nominated for The Closer)
· Debra Messing (She'll be attending as husband's show, Damages, is nominated)|
· Lea Michele (Nominated for Glee)
· Jane Lynch (Nominated for Glee)
· Julie Benz and Jennifer Carpenter (on Dexter, which is nominated)
· Sophia Vergara (Modern Family is nominated)
· Perrey Reeves (Entourage is nominated) 
A special treat… just for friends and family! For 4 DAYS ONLY, save 30% when you shop online at www.katesomerville.com Enter promo code KATE2009 at checkout.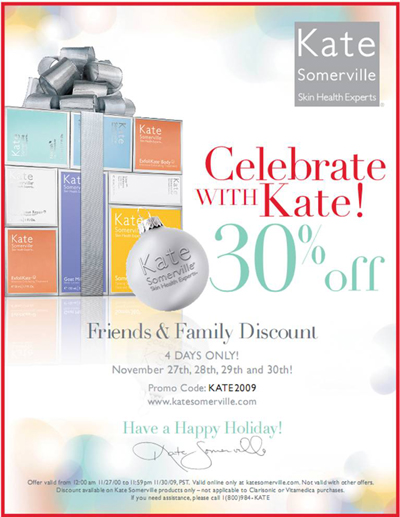 Offer valid November 27-30th, 2009. Not valid with other offers. Discount available on Kate Somerville products only. Valid online only. If you need assistance, please call 1.800.984.KATE.
How did celebs like Debra Messing, Taraji Henson, and Kristen Scott Thomas prepare for the Golden Globes? Getting gorgeous isn't just about the dress, the shoes, the hair and the makeup! Before you slip into the gown, before the makeup goes on and the hair goes up – Celebs make sure their skin is sexy and in shape! They visit Kate Somerville to get glowing!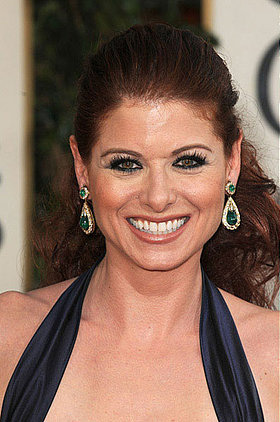 What Kate Services are the Celebs Having? 
Kate Somerville Signature Facial: Designed to deliver healthier, radiant skin, the signature facial is customized to each individual's needs. The treatment begins with enzymatic exfoliation, necessary extractions and a customized treatment mask follows. The facial finishes with an acupressure massage. Skin is left smoother, clearer and healthier than before.
Afraid to moisturize but want to fight those lines? Sensitive or prone to breakouts? Kate Somerville Oil Free Moisturizer is for you! Finally, an oil-free moisturizer that delivers results.
Algae-based Pepha-Tight® tones and hydrates the skin while working to help fight the appearance of lines and wrinkles. Skin appears tightened and refined. See immediate and long-term effects! Rich sea plant extracts contain powerful amino acid to encourage collagen production. Unique blend of ingredients help absorb oil and reflect light for a flawless finish. Ideal for oily, sensitive, and combination skin types. SRP: $65. via www.nordstrom.com.